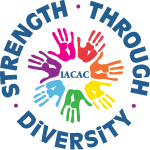 Photos
A Sessions
Wednesday, May 1
9:15 am – 10:30 am
A2 – Successful Recruiting Strategies
A4 – Choosing a College from Diverse Options
Part 1 | Part 2
A6 – STEM—It's Where the Jobs Are and Will Be!
A7 – It Started in Illinois: NACAC and Its Diversity Agenda
B Sessions
Wednesday, May 1
10:45 am – 12:00 pm
B9 – Better Essays in Less Time
B14 – They Didn't Teach That In Grad School–An Introduction to College Counseling
B16 – A Futuristic Perspective of Admissions and Recruitment
C Sessions
Wednesday, May 1
3:15 pm – 4:30 pm
C17 – Fact Sheets & Beyond
Part 1 | Part 2 Survey Results | Part 3 New Trier College Survey for colleges that visit
C18 – Transitioning Multicultural and First Generation Students from High School to College
C19 – Diversify Your Recruitment Opportunities (CARR)
C21 – Trends in Student Perspectives of Their College Search Process
D Sessions
Thursday, May 2
10:00 am – 11:15 am
D26 – Developing Your Customer Service Model
D27 – SPGP and Ethical Challenges in Admissions
D30 – The Next Generation: Post Millennials
D31 – How to Assess a College's Mental Health Offerings
D32 – Financial Aid Communication: Beyond Process
E Sessions
Thursday, May 2
11:30 am – 12:30 pm
E33 – Roundtable: Who Doesn't like Free?
E35 – Building Connections for Success
E36 – It's Their Decision, But I'm Paying the Bill
E37 – If Your Student Wants to Be a Doctor, Know This
E40 – The Scarlet I: Introverts and Admission
F Sessions
Thursday, May 2
2:00 pm – 3:15 pm
F45 – Don't Overlook the College Admission Counselor!
F46 – Counseling Student Interested in Animation and Video Game Design
G Sessions
Thursday, May 2
3:30 pm – 4:45 pm
G50 – ISAC Initiatives and Updates
G51 – Inside Scoop: What Your Director Will Not Tell You
G55 – More Options for Students with Disabilities–CHOICES
H Sessions
Friday, May 3
8:30 am – 9:30 am
H58 – NCAA Clearinghouse Update