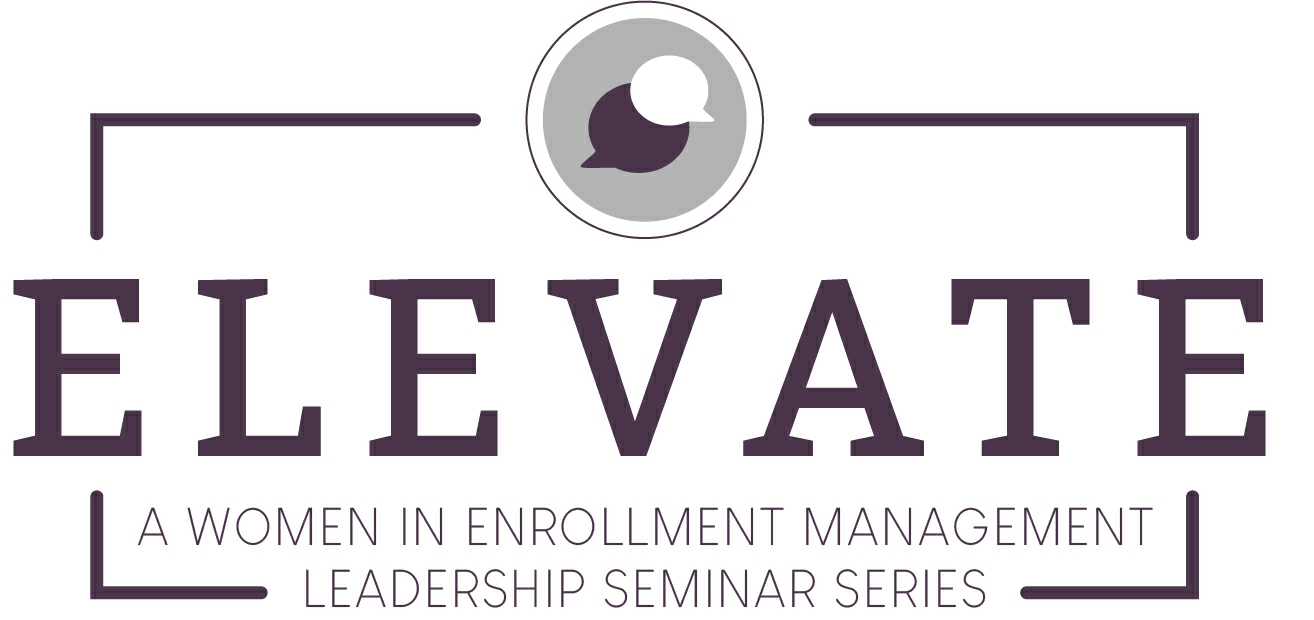 Congratulations to Elevate for receiving NACAC's Rising Star Program Award!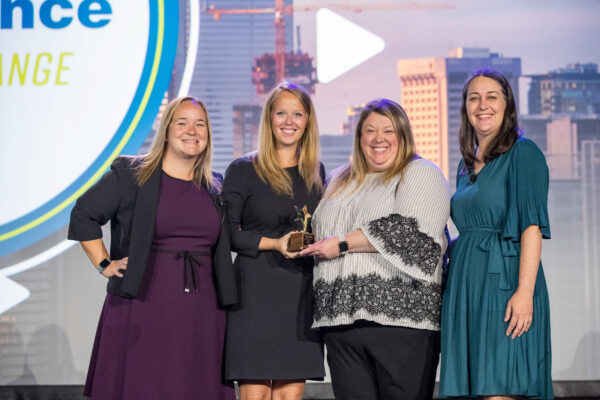 Elevate is a professional development seminar series designed for women with more than eight years in higher education enrollment management looking to take the next step in her professional career or expand her professional portfolio.
According to a 2014 NACAC survey, women are overrepresented at entry- and mid-level positions, comprising about 70 percent of counselors and assistant/associate directors, but they become increasingly underrepresented at more senior positions. They represent 53 percent of directors of admission and only 40 percent of vice presidents/deans of admission or enrollment management.
Elevate is a series of one day seminars each themed to a different topic. The one-day structure allows for attendees to drive in, participate and drive home, without having to schedule overnight accommodations.
*Four one day seminars each running from 9:30 am – 3:30 pm
2022-2023 Dates:
June 14, 2022 at Bradley University in Peoria, IL
August 10, 2022 at Augustana College's Office in Lombard, IL
December 14, 2022 at Bradley University in Peoria, IL
February 22, 2023 at Augustana College's Office in Lombard, IL
Cost for Series:
IACAC Members $25
Non-IACAC Members $100
Tentative Schedule
Seminar 1 – Owning Your Professional Voice
Strengths Finder Assessment
The Art of Saying No (You can't pour from an empty cup)
Finding Your Professional Fit – How to utilize your strengths
Managing Different Leadership Styles
Seminar 2 – Defining Your Professional Brand
Navigating the search process
Salary negotiation/how to accept and turn down an offer
Interactive resume review activity (Each participant brings 5 copies of current resume. 4 copies will then be reviewed by 4 different attendees and each participant will go home with their original resume and 4 edited versions to consider and reflect upon)
Seminar 3 – Navigating Professional Partnerships
Creating Collaborative Campus Partnerships
How to optimize vender relationships
Empowering other women in enrollment management (Active session discussing challenges we each face and how we can overcome and support each other)
Managing through change/crisis
Seminar 4 – Empowering Your Leadership Identity
Overcoming Imposter Syndrome
Establishing, creating and maintaining work/life flow
Active goal setting session 3 months/6 months/1 year