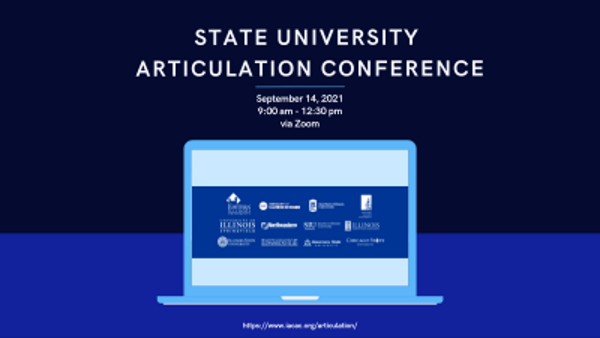 The State University Articulation Conferences are for high school and community college counselors to attend and hear updates from only the four-year Illinois public institutions. Due to the pandemic and changing situations within our world, the 2021 State Articulation Conference will be one virtual conference webinar. Individuals will still be able to hear from a representative from each four-year public institution.
This program should not be confused with the Community College Conferences hosted by the individual state institutions each fall. The Community College Conferences are solely for the community college counselors and advisors to where each institution provides much information in regards to updates about the transfer process.
The 12 Reasons to Stay in Illinois and State Universities in Illinois – At a Glance guides as well as each institutional update are now posted.
September 14, 2021
9:00 am – 12:30 pm
Zoom platform