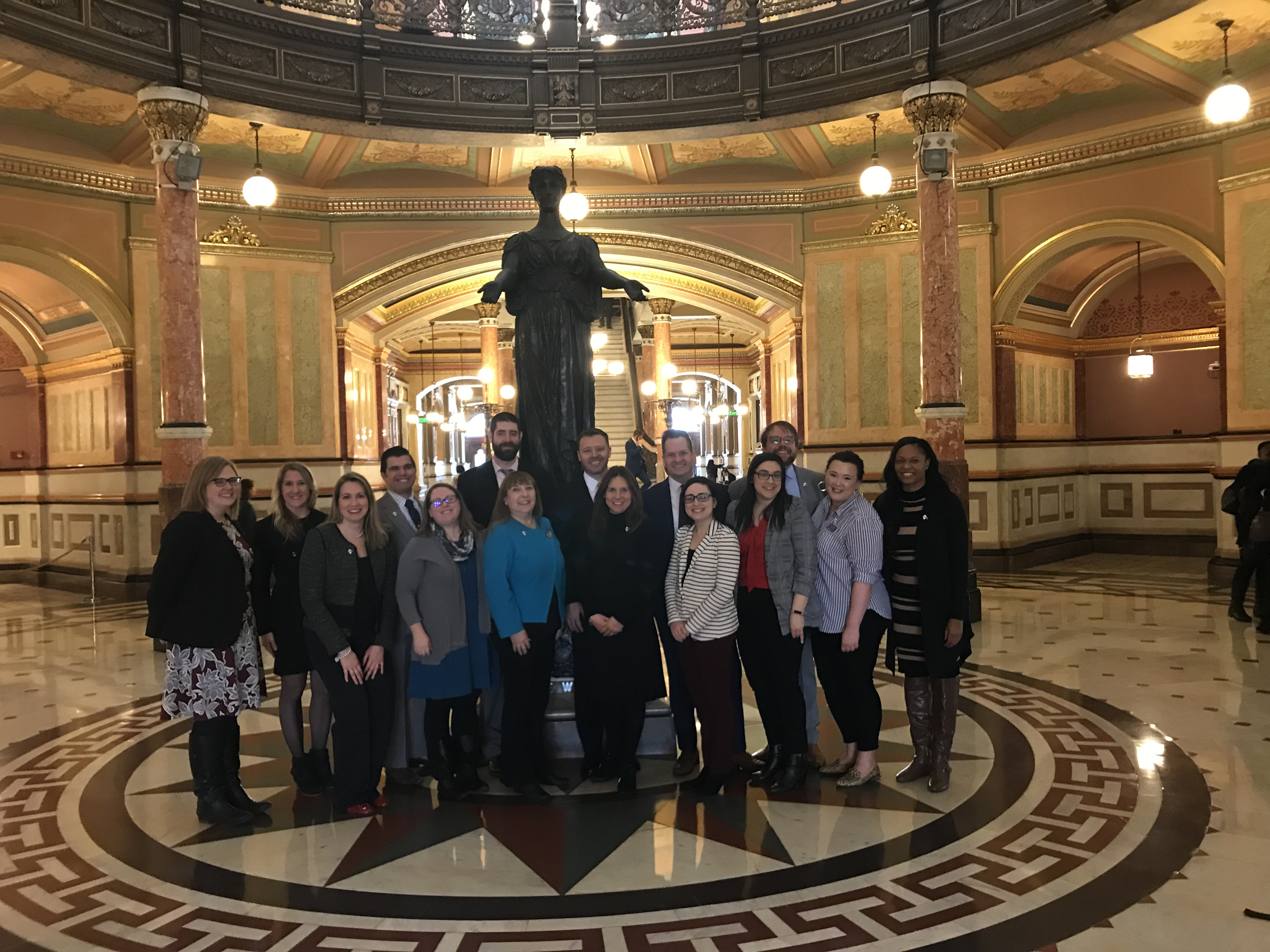 Whether you are new to the profession or a seasoned veteran, a friend to your legislator or a stranger, an IACAC fixture or a brand new face in the organization, a political news junkie or an occasional Facebook skimmer, WE WANT YOU to attend IACAC Advocacy Day in Springfield.
WHAT: Annual IACAC Advocacy Day
Organized by the IACAC Government Relations Committee
WHEN: Thursday, February 20, 2020
Training begins at 9:00 am
Legislator appointments from approximately 11:00 am – 2:00 pm
WHERE: Springfield, training location TBD
WHY: We are all in the business of helping students and supporting our respective high schools and colleges. However, many decisions that greatly impact our students and institutions happen at the Illinois State Capitol.
You are an expert in our field, and this is your chance to join colleagues and speak with your elected officials about issues that are impacting secondary and higher education in the state of Illinois.
Even if you have never spoken to a legislator before, do not worry! We will train and equip you with the tools you need to engage with your senator and representative in Springfield. Furthermore, IACAC volunteers typically pair up for meetings with legislators. (IACAC membership is not required to participate in Advocacy Day).
Register now:
NACAC Advocacy Day 2020
Registration is also open for the NACAC Advocacy Meeting in Washington, DC, on March 8-9, 2020. This annual event brings together NACAC members from across the country for a deep dive into the education policy landscape. Learn about NACAC's legislative priorities, develop your advocacy skills, and meet with elected officials on Capitol Hill. Prior advocacy experience is not required and all are welcome to attend (including IACAC members who are not members of NACAC). An optional first-timers session is also offered.