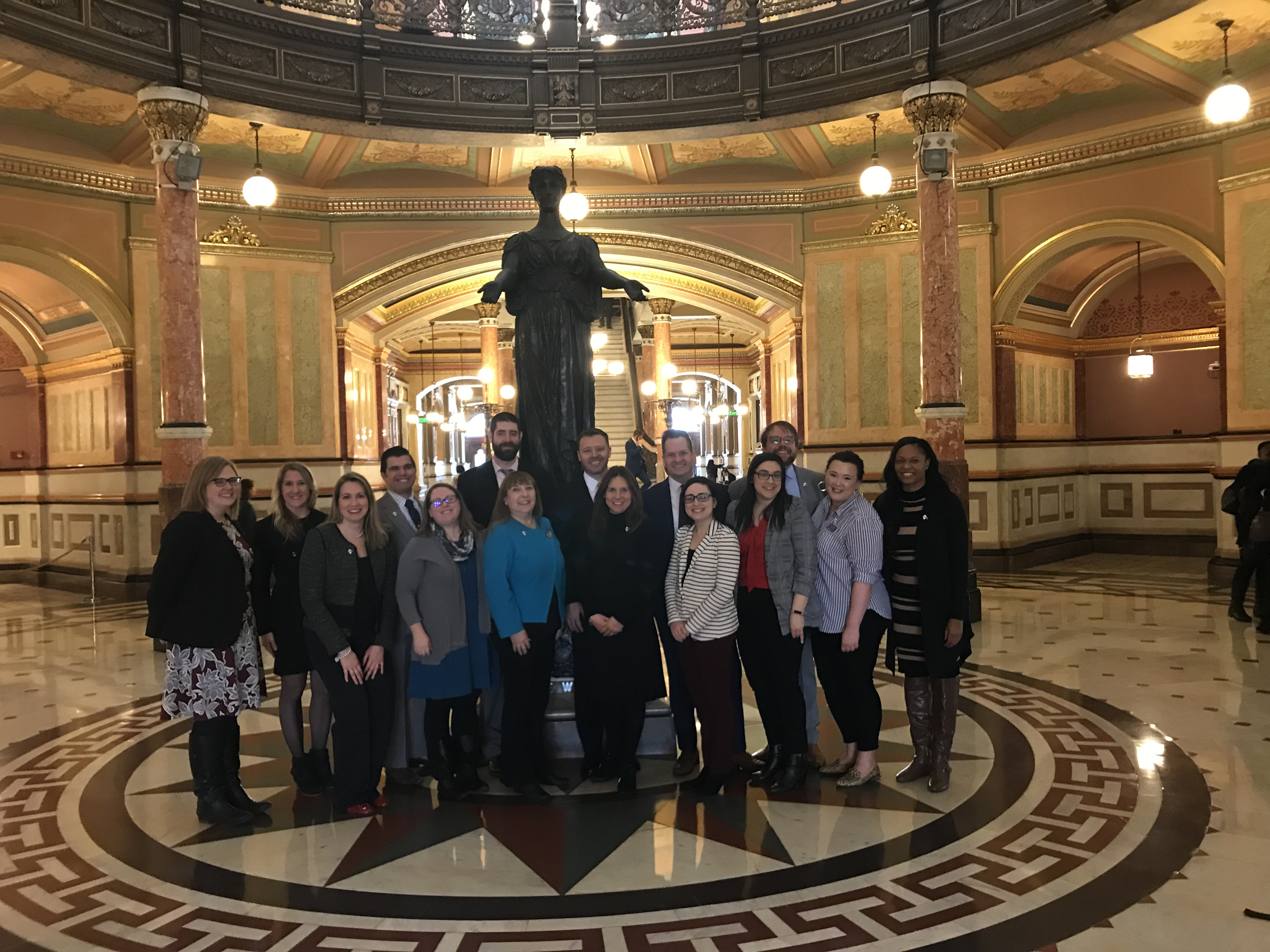 After waiting for COVID restrictions to lift, the Government Relations Committee is eager to get back to in-person advocacy. This year we're offering two opportunities to get involved.
Whether you are new to the profession or a seasoned veteran, a friend to your legislator or a stranger, an IACAC fixture or a brand new face in the organization, we invite you to join us for IACAC advocacy efforts. You are an expert in our field and an advocate for students and this is your chance to engage with elected officials about issues that impact secondary and higher education in the state of Illinois and nationally.
Springfield Advocacy Day
Join us March 29th in Springfield starting at 9 am for meetings with various representatives. Team up with someone else on the committee to chat with your representative about issues that are important to our work. (Training provided.) If cost is a concern, IACAC grant money is available; apply by March 22nd.
Washington D. C. Advocacy Day
IACAC is sending a group of people to Washington, D.C. to participate in advocacy on May 11th. Funds are available for interested individuals to apply for grants to travel alongside the Government Relations Committee Chairs and meet with Illinois representatives in our nation's capital. We're inviting any member interested in this work to apply for a professional development grant by March 31st. Individuals chosen to receive the grant will be notified shortly after the deadline so that travel arrangements can be made.