Benefits of IACAC Membership
IACAC is a dynamic organization to be involved in. IACAC provides opportunities for professional development throughout the year (District Seminars, Annual Conference, Summer Institute, Summer Tours, Middle Management Institute) as well as opportunities for networking, discussion and leadership opportunities within the organization.
IACAC distributes information to its members on hot topics in admissions and provides an outlet for discussion through the IACAC Forums as well as an interactive space to engage in a members only portal. Additionally, IACAC provides opportunities for both mentors and mentees for those both new to the profession as well as those in middle management.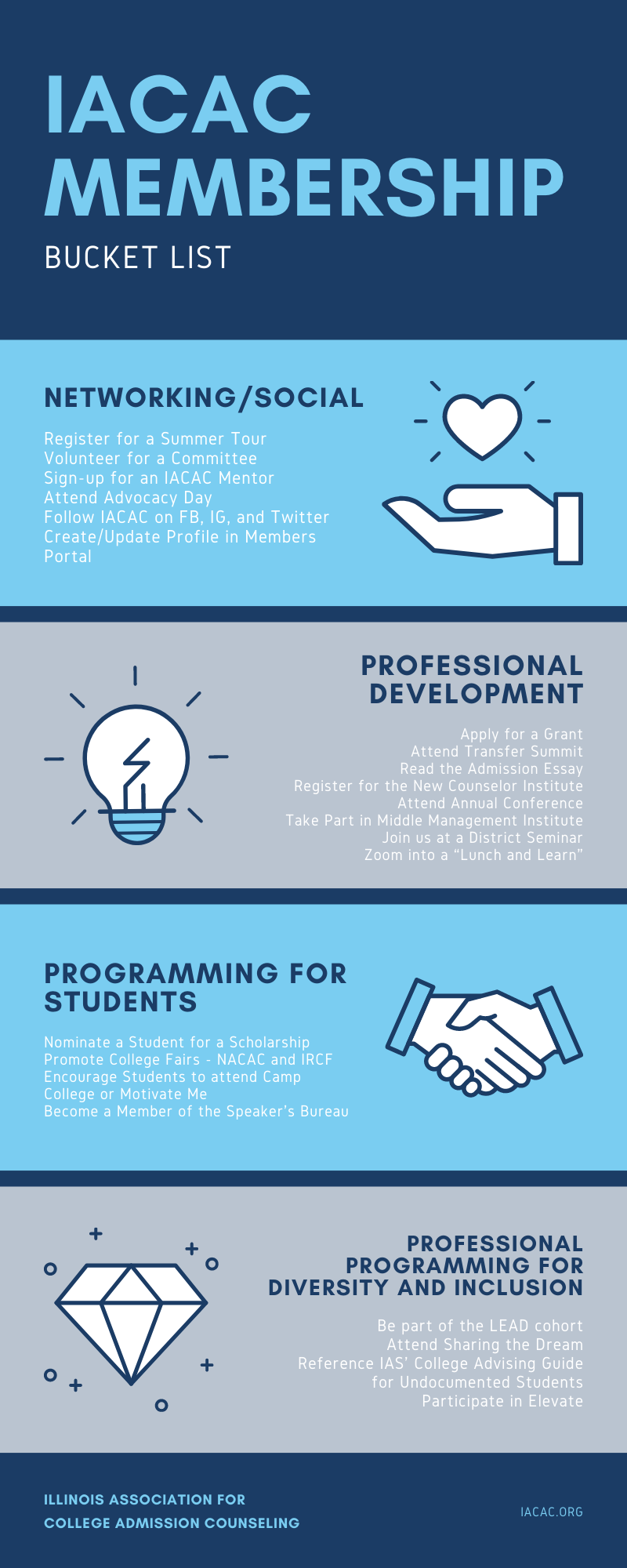 2020-2021 Membership
Membership year: October 1 – September 30
(There is no paper application.)
Membership Dues
College or University (not-for-profit only)
$55 Primary or only IACAC member
$40 Second or multiple member from the same institution
$55 Local representative, primary or only IACAC member
$40 Local representative, second or multiple member from the same institution
Secondary School, Junior High School, Elementary School, or School District
$45 Primary or only IACAC member
$35 Second or multiple member from the same institution
Related Educational Services
$75 Independent Counselor (not school affiliated)
$75 For-profit Organization or Institution
$55 Service Organization (not school affiliated; not-for-profit), primary IACAC member
$40 Service Organization (not school affiliated; not-for-profit), second or multiple member
$10 Student Member
$10 Retired Member (fee waived if NACAC member)
Changing membership levels
To change membership levels during the year or during renewal, please contact Linda Haffner