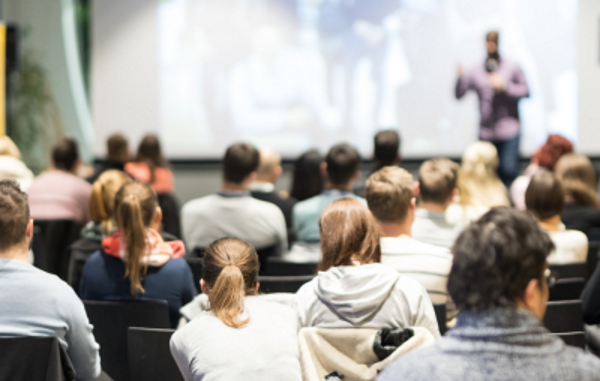 If you are looking for a way to enhance your program offerings or augment your own professional development (or both!), then you are on the right page. The IACAC Speakers Bureau provides counseling professionals with assistance in accessing volunteer presenters with a wide range of expertise and experience in public speaking.
Presentation topic examples:
Facts & Myths in the College Admission Process
Parents' Role in the College Search Process
Financial aid
Test-Optional, Test-Blind or Test Required?
Essay writing
Interviews, Chats, Admission Counselor Meetings – what are they and why do they matter?
Navigating the transition from high school to college
…and so much more!
The Speakers Bureau is a free service with the sole mission of identifying and utilizing the tremendous talent within IACAC to bolster our academic communities and continuously elevate our service to students, families and fellow professionals.
Request a Speaker
Bring experienced IACAC members to your event (whether in-person or virtually) to give a presentation on one or more topics of your choice. We can offer suggestions from the collective knowledge and expertise of our membership to provide professional development for, and assistance with, programming needed by counseling professionals. Requests made at least two weeks in advance greatly enhance the successful acquisition of speakers.
Volunteer to be a Speaker
Do you have an area of admissions expertise that you are willing to share to an audience in need? Interested in an opportunity to hone your public speaking skills while serving others? If so, please consider volunteering to become a speaker. You will contribute knowledge, diversity, and value to various events and programs hosted by your college admissions colleagues. We look forward to having you on board the IACAC Speakers Bureau!