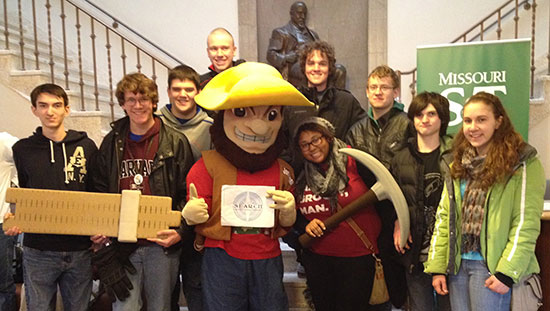 Join the SEARCH – Conference Update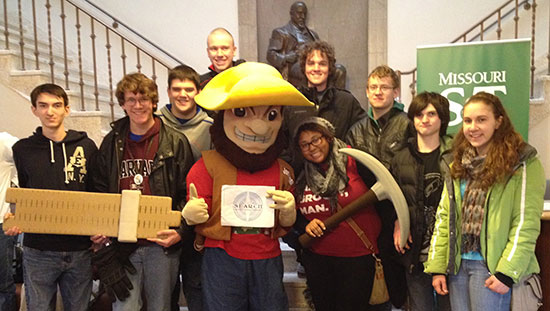 By Anne Kremer, Conference Chair
DePaul University
These past few months have truly been enjoyable working with such a smart, creative, and dedicated group of committee chairs and members executing the 2014 IACAC Annual Conference. This year's conference theme is "SEARCH: Discovery, Learning, Experience." While our daily work focuses on guiding our students and advising them along their college journey my hope is these three days will provide you with the opportunity to continue the SEARCH for yourselves – learn new things, re-energize, and connect and collaborate with new and old colleagues. Your commitment to your own discovery, learning, and willingness to immerse yourself in new experiences only strengthens us as professionals and as an organization.
Believe it or not, we are officially on the four week countdown and I can't wait to share some exciting news about this year's conference!
Join the SEARCH
We are asking each and every one of you to JOIN THE SEARCH. To JOIN THE SEARCH you must download this year's conference SEARCH logo, and take a picture of your unique travels, college visits, and other interactions with students. Knowing that you, your offices, and your students will engage in a flurry of activity over the next several weeks, this is the perfect time to capture all the wonderful work that you're doing. We ask that you email us pictures along with a short caption explaining where you are and what you're doing in the photo. We are putting together a photo montage to illustrate all of the places IACAC members go, and celebrate all of the work we do to serve each other and our students. We can't wait for this to come together and present it to all of you at the conference.
Registration
Registration is still open! You can register online and pay via check or credit card. You can also download the PDF and send in your registration via US Mail. This year's conference will take place at the Westin Chicago Northwest. We encourage you to take advantage of discounted room rates until April 14th. You can make your hotel reservations online.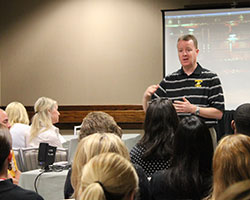 Sessions
We are so grateful to everyone that submitted conference session proposals. We were fortunate to have over 70 proposals making for very difficult work on behalf of the Program Committee. These sessions explore topics relevant to all members of the profession and offer wonderful collaborations between both sides of the desk as well as representation from multiple institutions.
This year we will also have two "threads" weaved throughout the conference: Guiding the Way to Inclusion (GWI) and Transfer Students (TRN). Please note, the GWI thread will be similar to NACAC's GWI conference and will explore issues pertaining to campus diversity and multicultural recruitment. These threads will conclude with a debriefing session on Friday morning to wrap up and reflect on the discussions from each thread. We are confident participants will leave conference feeling re-energized and enthused about bringing new ideas back to their office. Read all of session descriptions
Project Reach
This year we received 14 nominations for Project Reach and will award two very deserving schools at this year's conference. In addition, Colleges That Changes Lives has partnered with IACAC by donating $1,000 to Project Reach for the committee to use as they best see fit to assist schools and students in need!
The Project Reach 5k Run/Walk is also returning as a fundraiser for our Project Reach schools. In addition to school supply donations collected throughout the year and during conference, we will donate proceeds from this year's 5K as well as RAM dinner to Project Reach. Registration fees are $20 per person or $15 per team. Prizes will be awarded for the most creative costume! Not only will you be contributing to a great cause, but you will also receive a race t-shirt as a participant.
Keynote


JoAnn Deak, Ph.D. will be this year's conference keynote speaker. Dr. Deak has spent more than thirty years as an educator and psychologist helping children develop into confident and competent adults. The latter half of her career has focused on working with adults, parents, and teachers in their roles as guides or significant 'brain sculptors' of children. On her website is a quote that best describes her perspective on her work: "Every interaction a child has, during the course of a day, influences the adult that child will become." We look forward to hearing what she has to share about the significant interactions each of us has with our students and how we can make an impact as they embark on their college search.
IACAC welcomes Steve Syverson to the conference. Steve is currently serving on the NACAC's Board of Directors. Steve is the former vice president for enrollment at Lawrence University (WI) and has close ties to Illinois. He will be presenting during one of the conference sessions and welcoming our first timers as a table host during the First Timers Luncheon.
Advertising/Exhibitors
A big thanks to those organizations that are advertising and exhibiting at this year's conference!
Raffle & Gift Baskets
We will be holding our annual silent auction and raffle during conference to raise funds to support our outstanding programs. We encourage you to donate gift cards, sports tickets, bottles of wine, gift baskets, or insert fabulous silent auction item here! All of the proceeds from the auction help support IACAC. Deadline for submissions is April 15th.
Of course, this year's conference would not be complete without the 50/50 raffle. Keep your eyes open for our raffle chairs and committee throughout the conference as they will be providing you with plenty of opportunities to purchase tickets for your chance to win.
We are so looking forward to seeing all of you on April 30th. The committee is working hard to put together a wonderful educational and professional experience where you will have the opportunity to learn as well as connect with colleagues and friends. Be sure to register soon if you haven't already!