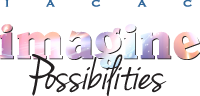 Register for the Annual Conference
April 29 – May 1, 2015
The Westin Chicago Northwest, Itasca
[approved]
Online Registration
[/approved] [download]
Download the Registration Form (PDF)
[/download]
Schedule · Session Descriptions
Registration Options

IACAC Members
Log into your account when you register to receive member rates
Full Conference Registration $210
Includes all scheduled meals & events
Wednesday, April 29 – Day Only $105
Includes sessions & lunch
Thursday, April 30 – Day Only $105
Includes continental breakfast, sessions & lunch
Thursday, April 30 – Evening Only $65
Includes reception, dinner & entertainment
Graduate Students and Retired Members
Log into your account when you register to receive member rates

Full Conference Registration $130
Includes all scheduled meals & events
Wednesday, April 29 – Day Only $50
Thursday, April 30 – Day Only $50
Non-Members
A non-member fee of $40 will apply or join IACAC.
Late Registrations
Registrations postmarked or submitted after Friday, March 27 require a late registration fee of $40.
Payment
To pay by credit card, register online. To pay by check, register online or mail in the registration form. Checks should be made payable to IACAC and mailed to IACAC, P.O. Box 279, Mount Prospect, Illinois 60056-0279. Memo: Registrant's name.
On-site registration will be available, $40 late fee will apply.
Refund Policy
Refund requests will be honored if they are received by IACAC Executive Assistant, Linda Haffner, no later than Friday, April 10. A cancellation fee of $10 will apply to all refund requests.
Questions
Contact IACAC Executive Assistant, Linda Haffner, at (800) 829-0176.