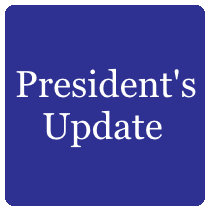 2020 Business Reports & Recordings
Amy Thompson
York Community High School
IACAC President
On Monday, May 4th, IACAC held a virtual meeting conclusion and celebration to announce:
Past President's Report
High School and Transfer Scholarship Recipients
Additional Recognitions
Passing of the Gavel
The links above will take you to more information about each of these items. Additionally, the following recordings are available:
President's Report to the Membership
A video recording of this report can be viewed in the members only section of the website.
IACAC's 2019-2020 year has been full of surprises. These unexpected and unusual events brought a wide range of outcomes. It is my honor to report on these many successes and challenges.
Let's start with the challenges:
NACAC and the DOJ:
By the NACAC Conference in the fall of 2019, the Department of Justice accepted NACAC's proposal to remove several portions of the CEPP that the DOJ felt were in conflict with antitrust law. In brief, NACAC members voted to remove the following portions of the CEPP:
Disallowing incentives to Early Decision applicants.
Disallowing recruitment of students after May 1st.
Disallowing recruitment from a previous year's recruitment pool
Some have interpreted these changes to mean that all portions of the CEPP no longer are in place. Certainly, enforcement of the CEPP is up-in-the-air. But I sure like to think that we will behave ethically regardless of whether or not we are forced to do so. We are all in this together and will find success if we remember that.
NACAC's Search for a new CEO is well underway. Joyce Smith will retire later this year after 30 years of service. Feedback was sought from a wide range of members and interest groups. We are hopeful that NACAC will find a quality successor.
COVID-19 started to impact IACAC when it almost up-ended the President's NACAC Winter LDI, which Patrick, Megan, and I attended the first weekend in March. Advocacy Day followed and the Illinois Delegation was well-represented by GRC Co-Chairs Joe Freeman, Evan Wilson, and Emily Tabeek. Much hand-washing commenced and we were very paranoid about touching our faces. NACAC supplied lots of hand sanitizer and we met with lots of good people.
As it became clear that this was going to be a very big deal, I started working with Megan and Patrick to prioritize all upcoming events and programming. We set our March Exec Board meeting to be virtual and held it successfully, taking action on important matters and soliciting feedback from the board.
Moving forward, events were prioritized based on when they were set to happen and what the financial outlay or loss would be to IACAC if we canceled later versus sooner. I started contacting Committee Chairs and we started problem solving.
First, came College Fairs. Events were scheduled to occur right as it was becoming clear that virus spread was accelerating. Pretty quickly, the last 10 fairs were canceled, some due to the Shelter-In-Place/Stay-At-Home orders from the Governor. IACAC board members discussed refund policies since we did not have one in place for the colleges who pay to attend the IRCF's. A straw poll was taken and we agreed to split the loss, because the IRCF's are a primary source of revenue for IACAC.
The IRCF Chairs of Brian Albertsen (who is clearly amazing with spreadsheets), Sylvia Hernandez, and Betsy Stevens did an excellent job making all the information clear and communicating with sites and colleges.
District Seminars were close behind. Several sites were able to host their events: East Central at Parkland College, West Central at McKendree University were in the clear and the Chicago DS at DePaul was able to get their event in just in time as was South Suburban at Lewis University. Northwest at Northern Illinois University and West & North Suburban at Dominican University were forced to cancel due to a variety of contributing factors, including site chairs being banned from PD travel. Southern at Rend Lake and Western at Monmouth tried to hold out but with the Governor's order, also had to cancel. Annette Braden, Exec Board member and liaison for District Seminar was a key lifeline and the DS Co-Chairs and Site Chairs Brad Kain, Sarah Hartman, Josie Blasdel, Frank DuBois, Will Barefield, Roberto Suarez, Mary Kay Smith, Alex Higgs, Natalie Jacobs, April Bauer, Erin Lafary, Rachel Gustafsen, Jon Tomaso, Ashley Tucker, Tyler Olsen, Tressman Goode, and Katy Saalfeld are to be commended for all of their great work whether or not their event ran, we know the bulk of the work was completed.
Plane-O-Fun was next on the list. The Pacific Northwest destination was something that all of us were excited about and, ironically, it was the first region to be labeled a Coronavirus "hotspot". Because a large amount of financial outlay is involved in purchasing plane tickets, hotel rooms, food, and buses, we looked at the timeline and found that the airline would provide a full credit of the deposit that was already made once it became clear that the trip would not be possible. The hotels all had different deadlines, the colleges were in the midst of deciding if they had to cancel all of their scheduled programming, and more. It became clear that there were too many moving parts to manage and track. The consensus was to cancel the event.
At this point, the Micro-Bus Tour is still happening. We have until two weeks before the event to cancel without incurring any cost so we will wait a bit longer to see where things go.
Bike-Ro Tour is partially cancelled. There are no expenses to cover unless the event actually occurs but there were two one-day bike tours planned. The Prairie Path Tour in June has been cancelled and the Lakefront Tour in July is still planned unless conditions do not permit it.
The Summer Tours Co-Chairs of Becki Bellito, Scott Lilly, and Sarah McDougal, along with leaders Kara Dollaske, Natalie Rubino, Greg Stotzer, Matt Kirby, Renee Koziol, Paul Lichtenheld, and Board Liaison, Paul Welsh were amazing at delineating the information we needed to make the best decision in the face of significant expenses.
Sharing the Dream was also an early consideration. The Keynote speaker was scheduled to fly in from California and in signing the contract, we would be obliged to pay them and purchase their flight. The site, SIU-C, was willing to hold off until closer to the event since their only expense would be a food order. It recently became clear that the odds of being able to host a large event would not be healthy and maybe not even allowed. IAS Co-Chair Sara Espinosa was the point person, supported by her other co-chairs Scott Hilman and Will Barefield. We are thankful to Site Chairs Jhonathan Vallecilla, Alex Campos, and Daniel Tamayo for the work they put into the planning of this event. They are now shifting to see if a virtual Sharing the Dream program can be offered so keep an eye on your email for that information!
CAP Programming was next on the list. We met and determined that the host site for Motivate Me, Dominican University, was still willing to host and we set a date to make a final decision. Even before that date, it became clear that it wouldn't be possible to proceed. At the same time, things were already beginning to unravel for Camp College due to college sites starting to cancel all summer programming. Sadly, both events had to be canceled. The committees gave many hours to these events and are continuing to develop resources and virtual ways to support the students who would have attended both programs. Hats off to Board Liaison to CAP, April Ponte and CAP Co-Chairs Christian Brown, Melissa Ramirez, and Julio Trujillo. In addition, Event and Site Chairs Reuben Burnley, Brian Hodges, Tony Torres, and Evan Lorenz all deserve recognition as well.
Middle Management Institute also had to cancel. Since many colleges are restricting travel and PD, along with the unknowns of where things will head with this virus, the MMI Co-Chairs Anabelle Vinson, Ashley Brown, and Nick Sanders made the difficult but necessary decision to cancel this year's program. I can't thank them enough for their efforts to prepare for making this event meaningful and enriching.
Summer Institute will be different this year. While Rockford University was still willing to host, SI Co-chairs Sarah Goldman, Tyler Ratts, and Derek Brinkley continued monitoring State of Illinois rulings, queries from admission professionals, and determining if restrictions on PD would prevent new admission staff from attending. Because of this, they are actively working to reinvent how to provide the training and support that Summer Institute offers without an in-person program. I am so appreciative of their efforts and desire to provide the great value that SI gives new admission professionals. Admission offices, watch for updates on this so you can still support your new hires.
Annual Conference. As we all know, with the Governor's Shelter In Place/At Home order, our largest culminating PD and celebratory event was cancelled – at least the in-person version. And here we are finding ways to keep our IACAC business moving forward and continue to recognize and celebrate the many wonderful professionals who have continued to make our association strong and influential. Megan and her entire Conference Committee is to be applauded for the great work they did. I know Megan will have a lot more specific thank you's and recognitions to offer but I just wanted to add my own deep appreciation! You'll hear from our Scholarship committees and Project Reach Chairs at our Celebration Meeting. I'd like to offer a special shout-out to Donna Epton, IACAC's Event Coordinator for working with the hotel on our contract. We always appreciate your work but this was an especially stressful time and I wanted to thank you for all you did.
This virus has caused a lot of difficulties but it's prompted us to look at ways we can be more nimble and provide more virtual but equally enriching PD opportunities for members. I look forward to the year ahead as we formulate some new and innovative ideas, some of which have already begun.
And now, The Successes:
IACAC Membership Ad Hoc Committee was initiated and began working after our May transition meeting. The committee has been stalled in surveying non-renewing members since contact information is to the counselor's offices and we are all unsure of our ability to reach people. The added stress of remote learning is also taxing for everyone BUT the committee has reviewed several other state models and worked with Treasurer-Elect, Eric Ruiz, to develop a spreadsheet that allows the committee to manipulate numbers and to consider the implications of various changes in member numbers with each model. The ultimate goal is to make IACAC membership more accessible and inclusive while maintaining fiscal strength. This work will continue and potential membership structure changes will be presented to the board in the coming year. Thank you to Board Liaison Dan Miller and Membership Co-Chairs April Lynch, Madeline Corder, and Rachel Georgakis for your continued work.
Conference 2023 Ad Hoc Committee: The work of this committee, led by Julie Nelson and supported by Donna Epton's years of expertise, allowed them to consider what locations would be viable options for IACAC to return to central Illinois for the 2023 Conference. At the March Exec Board meeting, comparison data was provided for the newly remodeled Crowne Plaza in Springfield and the Marriott in Normal. After comparing pricing and capacity, among other factors, the board straw poll agreed to sign the contract with the Crowne Plaza.
Conference 2024? Over the past 9 months, several state and regional affiliates have explored the possibility of joining together for a Midwest Mega Conference we've tentatively called the Heartland Mega Conference. We are to a point where we have more precise information about location, facilities, hotels, and costs. The IACAC Exec Board will be asked to vote on whether or not we will join this group for a mid-April, 2024 joint conference with Wisconsin, Iowa, Minnesota, Missouri, and Great Plains ACACs. Many other ACAC's have joint conferences every other or every three years. These affiliates report great satisfaction with the opportunity to interact with other affiliates. I will send out a survey of the membership to solicit interest in this unique opportunity soon and will provide additional information then. Your feedback will contribute to the Exec Board decision.
LEAD-Leadership, Equity, Accountability, and Diversity, was recognized at the NACAC Conference in September as a Rising Star Award Winner. When the board approved the funding of LEAD – one of the first major surplus expenditures – we knew it was a great idea. LEAD is a one-year PD opportunity specifically aimed at supporting the personal and professional growth of counselors of color interested in building a career in higher education. We are thrilled to continue to support this program and that NACAC recognized its success after just one year. The majority of participants in that initial group of 13 have moved on to higher level positions in higher education and LEAD continues its work this year. I just want to recognize one more time the great work of Ziggy Blackwell, Mayra Lagunas, and Dave Marcial. Thank you!
NACAC National College Fair was held on Saturday, October 5th at McCormick Place. As usual, the event was well-attended and NACAC planned to host a second Chicago Suburban College Fair in March which was canceled due to the COVID outbreak. Many thanks to Megan O'Rourke, Mike Melinder, and Rachel O'Connell who performed their masterful work to coordinate volunteers and create an impactful event. Though a NACAC Spring Conference NEARLY came to fruition, we hope to see it's return in 2021.
Articulation Unplugged Evolves. At the November Exec Board meeting, we considered and discussed a variety of options regarding Articulation Unplugged and at the January Board meeting, elected to remove the current structure and pilot a series of virtual mini-college fair programs. These are intended to highlight a small group of colleges who have common traits via a virtual information session – a sort of virtual articulation that counselors can attend live with Q&A. These will also be recorded and made available to members on the Member's side of the website. HSCPD will assist in delivering these virtual events. We hoped to unveil this program in a fun way at our conference but will still work to get this project off the ground soon anyway. So, if this sounds interesting, keep your eyes open for an email about the Virtual . Special thanks to Stacey Schlaud for her enthusiasm and expertise in developing this new program along with IRCF.
Speaking of HSCPD, they were able to host two of three events this year. These are a combo of live/in-person and virtual PD programming. These are currently free to any attendee and the success of these programs caused IACAC to increase our Zoom Webinar license as they were nearing the previous capacity. November's program was held at DePaul University and earlier in the fall, the program was held at Lake Forest College. They were excited about a trip to Southern Illinois but that had to be canceled. They have some exciting new program ideas planned for the year ahead, and the Co-Chairs Stacey, Sanober Kanjee and Sajida Syed have truly created a cutting edge set of programming to help high school counselors engage with or without leaving their offices.
The Mentorship Committee continued their great work of bringing people together. Other than the last couple of events they had to cancel, they still hosted seven meetups, Facebook Live, or IACAC Reads events and supported the mentor/mentee matches. Everything done by this committee under the leadership of Kelly Dutmers, Margaret Jones, and Lisa Winker was well-attended, fun, and well-organized.
In January, Patrick hosted the annual Past President's Luncheon. Every year, the current Presidents look forward to having time with Past Presidents to recall the history of IACAC and share in some of the craziest stories. We are so thankful for their wisdom and storytelling ability. I look forward to these and perhaps in ten or so years, when I am able to come back as a retired Past President, I can share some of my own wild stories about how a global pandemic tried to dampen our spirits but we refused to give in to it!
Also in January, the Executive Board unanimously supported a new program for women in higher education: Elevate: A Women in Enrollment Management Seminar Series. Courtney Wallace and Angie Cooksy are preparing to lead four, one-day seminars that will focus on four key topics:
Owning your professional voice
Defining your professional brand
Navigating Professional Partnerships
Empowering your leadership identity
Due to COVID-19, they are delaying the start of the program but it will move forward as soon as possible. Thank you Angie and Courtney for this exciting new program! And women in enrollment management, keep your eyes out for the sign-ups later this year.
The GRC Illinois Advocacy Day was held in February. We were fortunate to have a day of good weather and were successful in meeting with a number of Senators and Representatives to advocate for our Legislative Agenda. We are focused on:
Increased appropriations for MAP grants
School counselor licensure modification to require continuing PD hours in postsecondary counseling and workforce development.
Funding to grow the ranks of school counselors in Illinois, ideally around a grow your own program, a Golden Apple-modeled program, or other incentives to grow enrollment in school counseling licensure programs.
One of the highlights of this year is an improved relationship with the Governor's Office. GRC representatives have been in two meetings with the Governor's staff and we look forward to this continuing in the future.
Joe, Evan, and Emily have done a great job and have worked hard to nurture relationships in Springfield and Washington, DC.
Transfer Summit. On February 21st, the Transfer Advisory Committee welcomed 168 attendees to their annual event. 10 sessions were offered and Keynote speakers, Dr. Eric Lichtenberger and Dena Lawrence, shared Illinois' strengths and challenges in transfer and discussed opportunities to maximize transfer student numbers and success. By all accounts, they pulled off a great event. Kudos to Co-Chairs Samantha Meranda, Cynthia Delgadillo, and Kristin Smigielski for this success.
Professional Connections continued the work to collaborate with other like-minded organizations and had agreed upon a conference attendance swap with the Illinois School Counselor Association. Since both conferences were canceled, we hope to honor this agreement next year. In addition, they continued work to reach members and potential members around the state, and sponsored the annual School Counselor Challenge to bring non-members to the conference. Again, we hope to honor this next year and well as continue development of relationships with other like-minded professional associations. Great work from Josephine West, Kim Wiley, and Nate Bargar!
Our Admission Practices Committee, in some ways, has one of the most challenging roles to define. With the DOJ inquiry and then the Consent Decree, their ability to take action on enforcement of the CEEP is not possible. Instead, they will shift to a fully educational committee and will continue to encourage us all to consider our institutional policies and how we can act in the best interests of our institutions while still maintaining strong, ethical actions and supporting students and families. This will be challenging for all of us and we look forward to the leadership AP can provide in educating members. Thank you to Andy Borst, Shawn Wochner, and Kevin Coy for your commitment to this important aspect of our work!
The Surplus: While we have many proposed ideas for the use of the Surplus, I made a decision in March to NOT entertain any of these until further notice. We need to wait to see what the full financial impact of the COVID-19 virus will have on our budget before committing more dollars. However, the board had approved two items for this past budget year:
Subsidy for Summer Tours to PNW
First Time Conference Presenter Grant which would have included a hotel room at half the rate for up to 2 nights, and membership if not a member.
For the 2020-2021 Budget, we approved surplus spending for Elevate!
New Membership Management Tool. After careful research and a presentation to the Finance Committee by Erin Hoover and Linda Haffner, it was approved that IACAC would budget for a new tool to help improve engagement, record-keeping, and allow more effective ways for our systems to work together. We look forward to what this new technology can do!
Finally, a special shout-out to our Media Comm Chairs, Jill Diaz and Sarah Daugherty, who have worked closely with Erin this year and continued to support efforts to communicate with members. Being able to stay  connected is more important than ever!
WHEW! If you read or listened to my full report, you are wonderful. This was a lot, but I am so thankful to have been given the opportunity to be part of this great association of fantastic humans and appreciative of the leadership experiences and relationships this position has helped me cultivate. I am one lucky person. And now, I will transition into the Past President role and look forward to the fresh perspective that I know Megan will bring in the year ahead. I am also excited to work with Tony more and will miss Patrick's wisdom, clarity, and wicked humor very much. Thank you all for this wonderful opportunity and great job to our many IACAC leaders!