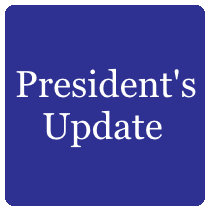 President's Update: September 2020
Megan O'Rourke
IACAC President
Providence College
As the temperatures cool and the days get shorter, I hope you all plan to take a minute (or 20) for yourselves in October. This year has been many things, and while I am trying to remain hopeful for the future, it can be hard in the midst of what feels like never-ending work. My friend Angie Cooksy has set a challenge of remaining positive, though, and that's what I am going to focus on for October. I hope you will join me!
The months of September and October bring renewal for IACAC – that is, membership renewal. As many of us spend a majority of our days staring at a computer screen on zoom, our membership is as important as ever. I hope you'll take some time to see what IACAC has to offer virtually, as we head into the fall and winter months. Without our typical ways of connection in person, our committee chairs and executive board have worked hard to figure out how we can still check-in on one another, and remain connected virtually.
If you're feeling isolated, lonely, or wanting to meet more people – reach out! First, renew your membership. After that, IACAC can get you connected with a mentor, our newly formed (and more info coming soon!) Special Interest groups, joining a committee group in the members only portal, joining the Speakers Bureau (or requesting a speaker), and other virtual programming. You are always welcome to connect with me as well. I've always thought of IACAC membership meaning support and care, and I feel so lucky that I've been able to see how true that is since taking over as president in June.
As we consider a fall and winter apart from one another, please take heart. Your Executive Board, committee chairs, and conference planning team are working hard to ensure we will get through this-together.