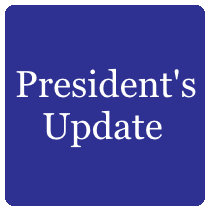 New Year: Clear Eyes, Full Hearts, Can't Lose
Amy Thompson
York Community High School
IACAC President
In spite of the stressors of life, there is something about a New Year that reminds me of the value of a fresh start. Fresh starts are so important for us all. As we look ahead, we can put mistakes behind us, we can try to move past the things that didn't exactly go the way we wanted, and we can re-ignite hope for what's ahead.
IACAC has gone through a lot of changes over the past couple of years: We have a new Communication Specialist, the Illinois College Fair moved to a committee chair model, we held our annual conference away from the Chicagoland area, and we've begun moving toward spending down our surplus. This has all happened and gone well because of the commitment of the IACAC leadership and hard work of many committees. These are exciting times but to keep moving forward, we can't rest.
Every year, IACAC provides great programs, outreach, professional development, and financial support to improve equity and access for students. Yet, our membership numbers stay stagnant. If we want to reach more students, we must reach more counselors and admission professionals, especially those in underserved schools and communities. So, the Membership committee co-chairs, April Lynch, Rachel Georgakis, and Maddie Corder alongside Council Team Director – Secondary, Dan Miller, were charged with examining our membership options and are in the midst of collecting data and input to determine if we can/should change to be more inclusive. We hope that by fiscal year 2021-22, we may have a new model that allows more high school and admission professionals to become involved with IACAC and connected to the great network of professionals and high quality information that many of us have already come to value.
Likewise, professional development options continue to evolve. Our High School Counselor Professional Development Committee, lead by Stacy Schlaud, Sanober Kanjee, and Sajida Syed, continue the Counselor Camps and will team up with the Illinois College Fair Committee Chairs, Brian Albertsen, Sylvia Hernandez, and Betsy Stevens, with the help of Council Team Director – Postsecondary, Omar Solomon, to bring even more opportunities for college members to reach high school members all over our state. A complete announcement about this new initiative will be made at our conference in April. It's really exciting!
There are lots of other great things happening in IACAC and I hope to highlight a few more in future issues of the Admission Essay. There is a lot of opportunity coming in 2020. With so many great people focusing on the possibilities and giving their best, truly, we can't lose!