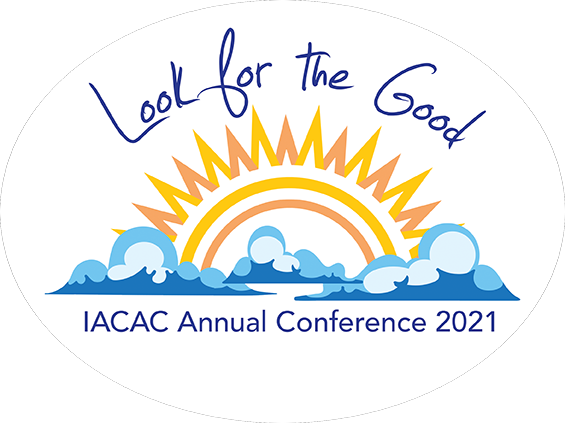 Looking for All Conference First-Timers
Christian Brown
Augustana College
Rosa Glombicki
Concordia University Chicago
Scott Hillman
University of Oklahoma
First Timers Conference Committee Chairs
It is safe to say that we have all had many "firsts" over this past year. Whether you are a new professional or a bit more seasoned, we've all experienced things for the first time, together, this year. Beyond the pandemic we've heard the calls for social justice become louder across the entire nation and continue to lean on each other as our organization works to answer these calls for change. We've also spent more time than ever at home and have made it through another election cycle. And as May 1 approaches, we've still managed to advise, counsel, assist, celebrate, lift up, and support another class of students as they prepare for the next chapter of their lives.
While all of us will technically be "first timers" for the upcoming virtual Conference, we still want to celebrate those of you who are attending the Annual Conference this year for the first time. You might be new to the profession, or perhaps it is the virtual platform being used this year that is making it possible for you to attend. Either way, we are always excited to have first time attendees and are excited to help introduce many elements geared towards making your first time at the conference a wonderful and enjoyable experience. For this post we would like to share with you four pieces of information to give you a glimpse into what the conference can provide you. So whether you are on the fence about attending or need extra details to convince your supervisor to let you register, check out these tips!
A Pro"Fresh"ionals Roundtable Session
During the breakout sessions on day 1 of the conference, there is a session geared towards those that are new to the college admissions counseling profession. Come meet other newer professionals and get some tips of the trade to gear you up for success. By sharing what we have seen, we hope you can create a clear vision for navigating your career.
First Timer's Lunch and Learn
Without a doubt the First Timer's Lunch and Learn is the most fun way to get into your conference groove! You will quickly find that you are not alone (despite where you may be enjoying your lunch) and will be able to meet and have lunch with other first timers. This is a great way to start networking with others and start your journey throughout the world of IACAC, while having some classic fun!
Special Interest Groups
Special Interest Groups (SIGs) are groups of professionals organized by affinity, identity, and working environment that come together to connect, discuss issues in common, and to consider ways that these groups might function within our organization. SIGs are making their IACAC debut this spring and are modeled after the NACAC SIG structure. There will be designated times during Conference to meet with SIGs and this is an excellent way to connect with fellow professionals. Our SIGs include Women in Admissions, Asian American/Pacific Islander, Rural/Small Town, Latinx/Hispanic, Christian Fellowship, LGBTQ+, Black and African Diaspora, Learning Differences, and Community-Based Organizations.
Keynote Speakers & Membership Meeting
Don't miss out on the keynote speakers that will be addressing the conference throughout our time together. These speakers will motivate you and get you thinking. You also don't want to miss the membership meeting, which will be held separately from the Conference on Wednesday, April 14th at 2pm CT (note that registration for this is separate from registering for Conference). From voting in elections to discussing important issues that affect all IACAC members, it's so important to attend the membership meeting to learn about critical issues, vote on elected representatives, and learn where your dues money is going.
That's it for now! We look forward to meeting so many of you at Conference!