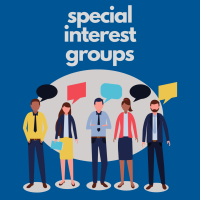 Introducing: Special Interest Groups (SIGs)
Joe Freeman
Beacon Academy
Sylvia Hernandez
Michigan State University
Over eighteen months ago, IACAC President Megan O'Rourke proposed the addition of special interest groups (SIGs) to our organization's professional development offerings. The original plan was to roll this out during Conference 2020. While the pandemic marred our ability to inaugurate this effort under the towering glass atrium of the Westin in Itasca, this time of professional separation and isolation makes the formation of SIGs more important than ever.
IACAC's ad-hoc committee on professional development, formed to respond to the changing needs of our organization in the midst of COVID-19, repeatedly heard the need for members to connect in informal, meaningful ways around issues of common concern. In August, we launched a successful "Lunch and Learn" series that drove thoughtful conversation and connection within our professional community.
Using this momentum, we are excited to launch SIGs, using the same virtual structure in late February and early March. Groups of professionals organized by affinity, identity, and working environment will have the opportunity to come together via Zoom to connect, discuss issues in common, and to consider ways that these groups might function within our organization. SIGs will also be given three separate times to meet over the course of Conference 2021. In June, the PD Ad-hoc committee will review the results of this initiative and make recommendations to the Executive Board regarding the stewardship of these groups within IACAC. Our hope is to create sustainable and self-perpetuating SIGs that mirror the structure and organization of these groups on a national (NACAC) level. We are fortunate to have the expertise of NACAC SIG leaders in our own affiliate, and we see special interest groups as a way for us to stay connected, get involved, and grow together as we "look for the good" in each other and ourselves.
Responding to the call for leaders, so many IACAC members have stepped up to help organize our SIG efforts, though plenty of opportunities for leadership remain. IACAC is excited to begin this initiative with nine SIGs, each mirrored after NACAC counterparts. Initial meetings are scheduled in a "lunch and learn" format from 12PM to 1PM, and each SIG will meet on a different day for these first meetings to maximize member participation and to reflect the intersectional identities we bring to our work. Our first SIGs will be organized around the following interests and affinities:
Women in Admissions – February 24
Asian American/Pacific Islander – February 25
Community-Based Organizations – March 2
Black and African Diaspora – March 3
Learning Differences – March 4
Latinx/Hispanic – March 5
Christian Fellowship – March 8
LGBTQ+ – March 9
Rural/ Small Town – March 10
Look for registration information to arrive in your inbox very soon. We encourage you to register for any SIGs of interest, even if you are unable to make it to the first meetings. While these meetings will not be recorded, we will continue to let you know when they are scheduled to meet. Stay tuned!