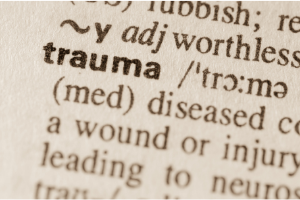 Addressing Trauma in the College Essay
Cody Dailey
Victor J. Andrew High School
By the time you read this, many students will have (hopefully!) submitted their college applications and essays. However, with regular decision deadlines still around the corner, I felt it's still relevant to share some takeaways from a presentation I attended at the 2020 NACAC that addressed trauma in the college essay.
This year has been challenging for students in so many ways. With the global pandemic, needed calls for racial justice, and a highly-polarized election cycle, students have seen and experienced increased levels of trauma. In the college admissions process, oftentimes these traumatic experiences can be displayed or brought to light in a student's writing sample for applications. In the NACAC session titled, 'Addressing Trauma in the College Essay Writing Process,' presenters Ashley Lipscomb and Ethan Sawyer touched on many key recommendations for working with students who have experienced trauma as it pertains to the college essay.
Among the key takeaways, there was a reminder that students should not feel required or pressured into always writing about their challenges. While that is a powerful topic to explore, there are many others, including writing about a passion, an identity, a career, an important object or memory, or even a unique skill or 'superpower.' Sometimes students feel pigeon-holed into writing about their traumas, but we should remind them that they own the distribution rights to those moments.
If a student is struggling with what to write about, Ethan shared a phenomenal activity that could be done with individuals, small groups or even an entire class: his "Feelings and Needs Exercise."
He has students start by making five columns:
Column 1: Students share challenges they've experienced
Column 2: Students write down the effects that occurred due to that challenge
Column 3: Students write down feelings associated with those effects
Column 4: Students write down what they needed/feel they needed to cope with the feelings
Column 5: Students write what they did action-wise to overcome those feelings
Once they have completed this exercise, it should give students a menu of different options of where they want to go in their writing. He encourages students to 'star' important topics or themes. This can also be done by pairing students up in a pair-and-share model, but you must be cautious that students within the class trust one another with these sensitive topics.
Finally, simply affirming and thanking the student for sharing their experience goes a long way. In sharing, students are trusting us with a lot of very personal, traumatic information. In return, we must show them the utmost respect and gratitude for not only valuing our input but also trusting us with this information. To some this might be just an essay to check off the list, but for others it can also be a powerful tool of emotional processing, and we are lucky to be a part of that.