Candidates for Council Team Director – Secondary 2017-2018
William Morrison
College Counselor
Highland Park High School
Education:
Ph.D. in Cultural & Educational Policy Studies, Loyola University, Chicago
M.A. in Educational Policy, St. Xavier University
B.A. in Political Science, University of Illinois, Urbana–Champaign
IACAC Member: 21 years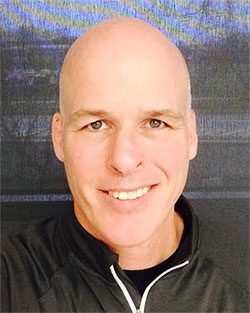 IACAC Activities:
Past Chair, Government Relations
Past Chair, Technology Committee
Member, Government Relations
Conference Committee, On-Site Chair
NACAC Activities:
Member 17 years
Past Chair, NACAC Student Athlete Advisory Committee
Member, NCAA Advisory Committee
Other Professional Activities:
Adjunct Faculty, Graduate School of Education, DePaul University
Considering the recently adopted strategic plan for IACAC, what do you hope to achieve within this role as it pertains to the objectives of the new plan?
The recently adopted IACAC strategic plan sets a bold course for our organizations future. At the heart of this plan is the need for connections and collaboration with other like-minded organizations in order to give collective strength to our disparate voices. As Past-Chair of the IACAC Government Relations Committee, I have actively advocated for such connections, helping coordinate advocacy efforts in Springfield with the Illinois School Counselors Association and meeting with other government relations personnel from a variety of organizations such as the Illinois Student Assistance Commission, College Board, and the educational leadership of the Illinois State Legislature. Developing partnerships such as these is imperative if we are to have an impact on future policy and legislation that will determine the direction of higher education in the State of Illinois for years to come.
The development of these relationships will also assist in our efforts to expand and educate our membership, other goals of our strategic plan. The opportunity to recruit new members from these organizations abound as interactions with our membership will supply ample opportunity for others to learn about who we are, what we do, and why membership in IACAC is personally and professionally beneficial. In turn, our members will have the opportunity to interact with other organizations and their members, learning from them and sharing knowledge that will benefit both our membership and our organization as we look to the future.
If elected, what experiences, skills, and qualities do you bring to this specific position?
I have had the good fortune of being a member of IACAC for the entirety of my career and NACAC for the vast majority. In that time I have had the opportunity to interact with, learn from, and collaborate with some of the best and brightest of our profession. The skills and qualities I would bring to the table as a member of the IACAC Board come from a professional lifetime spent with many amazing people. We are on the forefront of a new era in college admissions, as educational disparities increase, college costs soar, and the value of a college education is called into question, it is vital that IACAC have a voice in shaping what higher education will look like in the next year, next decade, and next century. I have chaired numerous committees at both the state and national level, served with distinction on a number of advisory boards, and utilized the educations I have received in the classroom, on the playing field, and in the board room in an attempt to increase equity and access for students, keep college affordable, and advance our profession. It would be a privilege to once again play an integral role in shaping who we are as a profession and to be able to give back to an organization that has meant so much to me personally and professionally over the course of my career.
Natalie Rubino
School Counselor
Glenbard West High School
Education:
B.S., University of Illinois at Urbana–Champaign
M.A., Northeastern Illinois University
M.A., Lewis University
IACAC Member: 9 years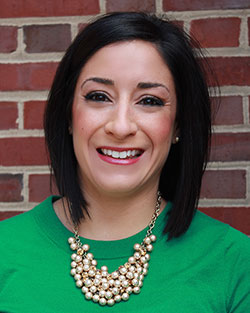 IACAC Activities:
Summer Tours Committee Chair (3 years)
Conference Committee Chair – Social Media & Communications (3 years)
Summer Tours Committee Member (2 years)
Professional Connections Committee (3 months)
Annual Conference Presenter (2 times)
Annual Conference Attendee (9 years)
NACAC Activities:
Member 2 years
Attended the 2016 NACAC Annual Conference
Other Professional Activities:
University of Illinois at Urbana–Champaign Counselor Advisory Council Member
Considering the recently adopted strategic plan for IACAC, what do you hope to achieve within this role as it pertains to the objectives of the new plan?
With the recent change in national leadership, we are facing some real uncertain times ahead. Now more than ever, do we need to come together as an organization to support each other and better serve our students and families. College admissions has been facing more financial obstacles and more uncertainty than ever before; while high school counselors are constantly doing more with less. With that, I plan to help grow the accessibility of our organization and promote involvement so that more people can benefit from the hard work of our members. I support the mission of IACAC and hope to share my passion to grow the organization. The importance of diversifying our membership to better reflect the people we serve is essential to the future of our organization. Through professional growth, education, mentorship and service opportunities, I hope to use my voice in this role to assist in implementing the new strategic plan.
If elected, what experiences, skills, and qualities do you bring to this specific position?
I am honored to be recognized by my peers and to be nominated to run for Council Team Director. Throughout my past nine years as a member, I have been involved in many different aspects of IACAC. From helping to plan the annual conference as a tri-chair of the Social Media and Communications committee to serving as a committee member and chair of the Summer Tours committee. Not only have I developed valuable relationships, but I have learned so much from my colleagues and professional experiences. With the new political changes and the changing needs of IACAC, I am eager to get more involved and give back to this great organization.
IACAC is constantly evolving and improving to better serve our students and families. I am so proud to be a member of this organization and all the opportunities that it provides for counselors. If elected, I would like to help support many of the new initiatives for involvement and provide a generalist high school counselor perspective on the college selection process. I am honest, compassionate, motivated, a team player and eager to learn. I look forward to the challenges of this potential opportunity. Thank you for your consideration.