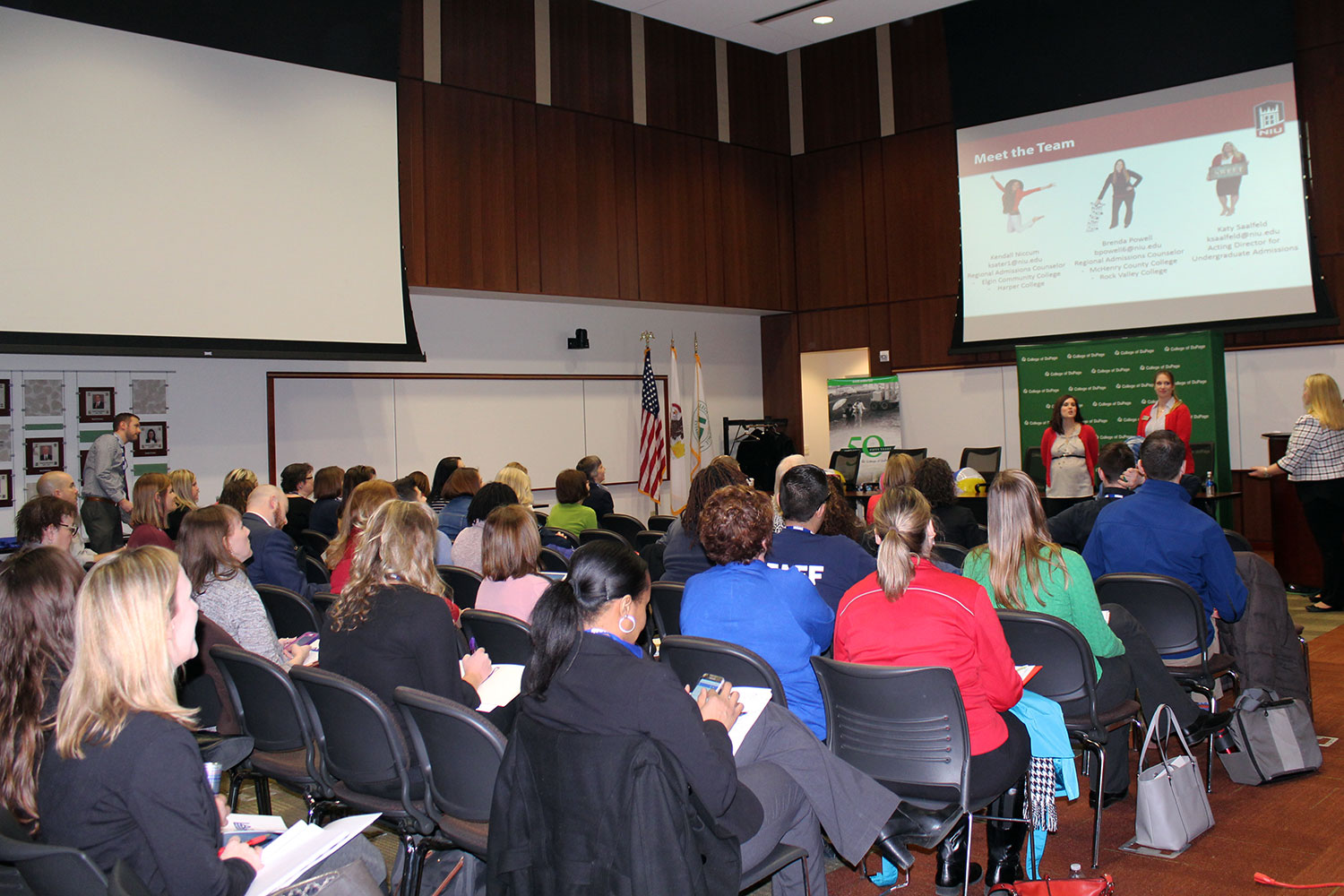 To Transfer or Not To Transfer
Brian Hodges
University of Illinois Springfield
That is not really the question. We want students to transfer from their community colleges to four-year institutions, if that is their goal. Rather the question should be, "Are we doing enough to help transfer students in their process?" As an admission counselor who recruits both freshmen and transfer students, I know most schools focus their recruiting and scholarship efforts on freshmen. While I understand the reasoning behind it, I find that transfer students get lost in the process. This is why the IACAC Transfer Summit is so important. This was my second year attending the event held at the College of DuPage on Friday, February 17, and I have learned valuable information in the service of transfer students.
The Transfer Summit provides an arena for admission and advising staff from community colleges and four-year institutions as well as high school counselors to discuss hot topics concerning transfer students. While there were many sessions to choose from, I was able to attend the following:
The Future of DACA
This session provided an update on the status of Deferred Action for Childhood Arrivals (DACA) program since the presidential election. It also provided ideas on how an educator can be an ally, and provided resources, talking points, education, and outreach ideas.
Joining Forces to Best Serve the Transfer Student
Here staff from admission offices and academic programs at four-year institutions discussed creating new initiatives that enhance resources, create strong partnerships, and open communication to support prospective transfer students.
Creating a Win: Successful Academic Partnerships
This session examined formal partnerships between community colleges and four-year institutions. It profiled several academic programs from a four-year institution which are located at community colleges and university centers where multiple four-year institutions set up offices at community colleges.
It Takes a Village: Working Together to Recruit Transfers
Here the panelists reviewed ways admission offices at public institutions work with one another as well as personnel outside their office to keep community college students within the state of Illinois. This session provided examples such as co-hosting events at community colleges, serving on advisory boards, and hosting on-site admission events.
The Transfer Summit is an excellent opportunity for professional development, to gain knowledge about transferring, and to become more aware of approaches to engage transfer students. Ask your colleagues and coworkers, "Are we doing enough to serve our transfer population?" If the answer is no, encourage them to attend the next Transfer Summit. They will be thankful for the information they will receive and the students they serve will be better off for it.