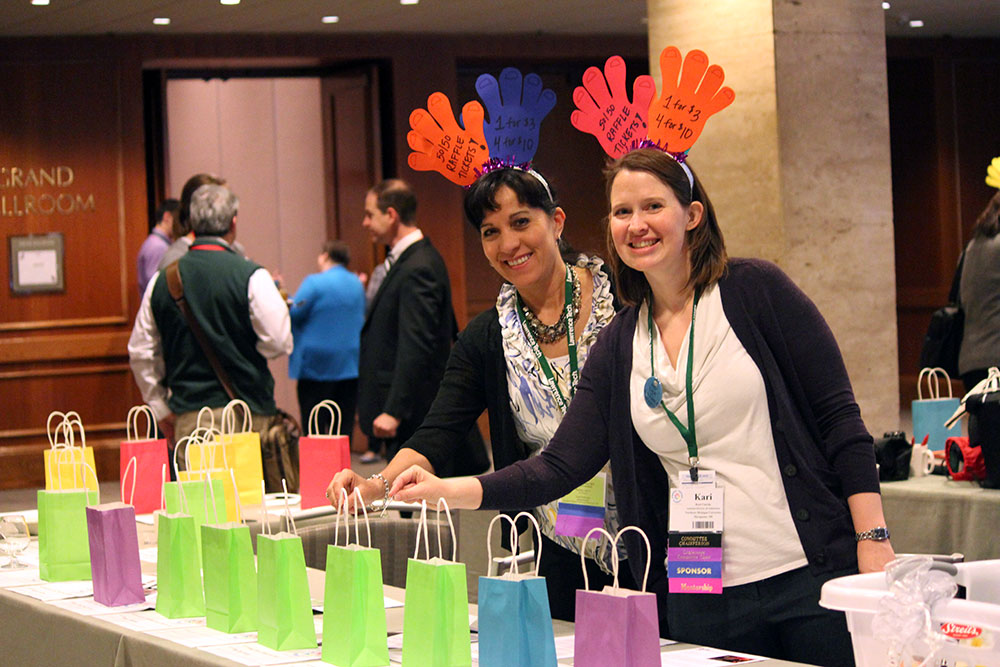 Join the Conference Raffle Committee
Have you been to the Annual Conference and seen beautiful baskets filled with wine, tickets to events, college swag, etc.? Or were you the lucky one to win $592?
The Raffle Committee is essential to the Conference as well as the organization as a whole. The generous donations and money received from the raffles subsidizes the cost of attendance for all IACAC members to the annual conference.
The Raffle committee is a group of peppy, positive, admissions and high school counselors that would like to welcome new members. If you are looking to get involved, network, and help the IACAC organization, please consider joining our committee. We look forward to getting to know new committee members.