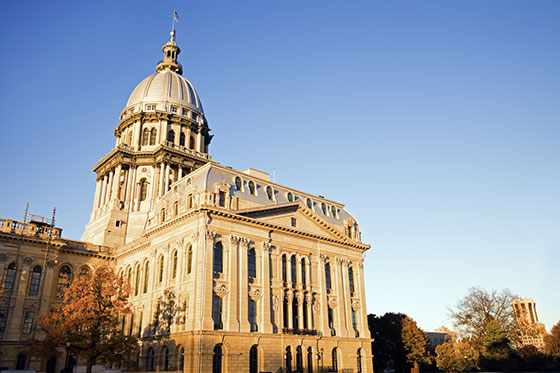 Visiting Our Elected Officials in Springfield
As the Government Relations Committee looks ahead to 2015, we are very mindful of the new challenges and opportunities that IACAC, our institutions, and the students we serve will face in the new year. Last November's election ushered in many changes, especially in Springfield, Illinois, and next week we'll have a new governor here in Illinois when Bruce Rauner officially takes office.
Every March IACAC reaches out to our elected officials – like Governor Rauner – by visiting them in person in Springfield.  Our annual Springfield IACAC Advocacy Day will take place on Wednesday, March 18, 2015.  You are ALL invited to join us for this year's Advocacy Day. This is your opportunity to visit legislators at the state Capitol to advocate for education issues.
Even if you've never spoken to a politician before, don't worry!  We will train and equip you with the tools you need to engage with your Senators and Representatives in Springfield. As you make plans for spring travel season and other upcoming events, please SAVE THE DATE for the 3/18/15 Advocacy Day on your calendar! 
If you're planning to participate in the Advocacy Day, please RSVP.
IACAC members in Springfield for Advocacy Day in 2012