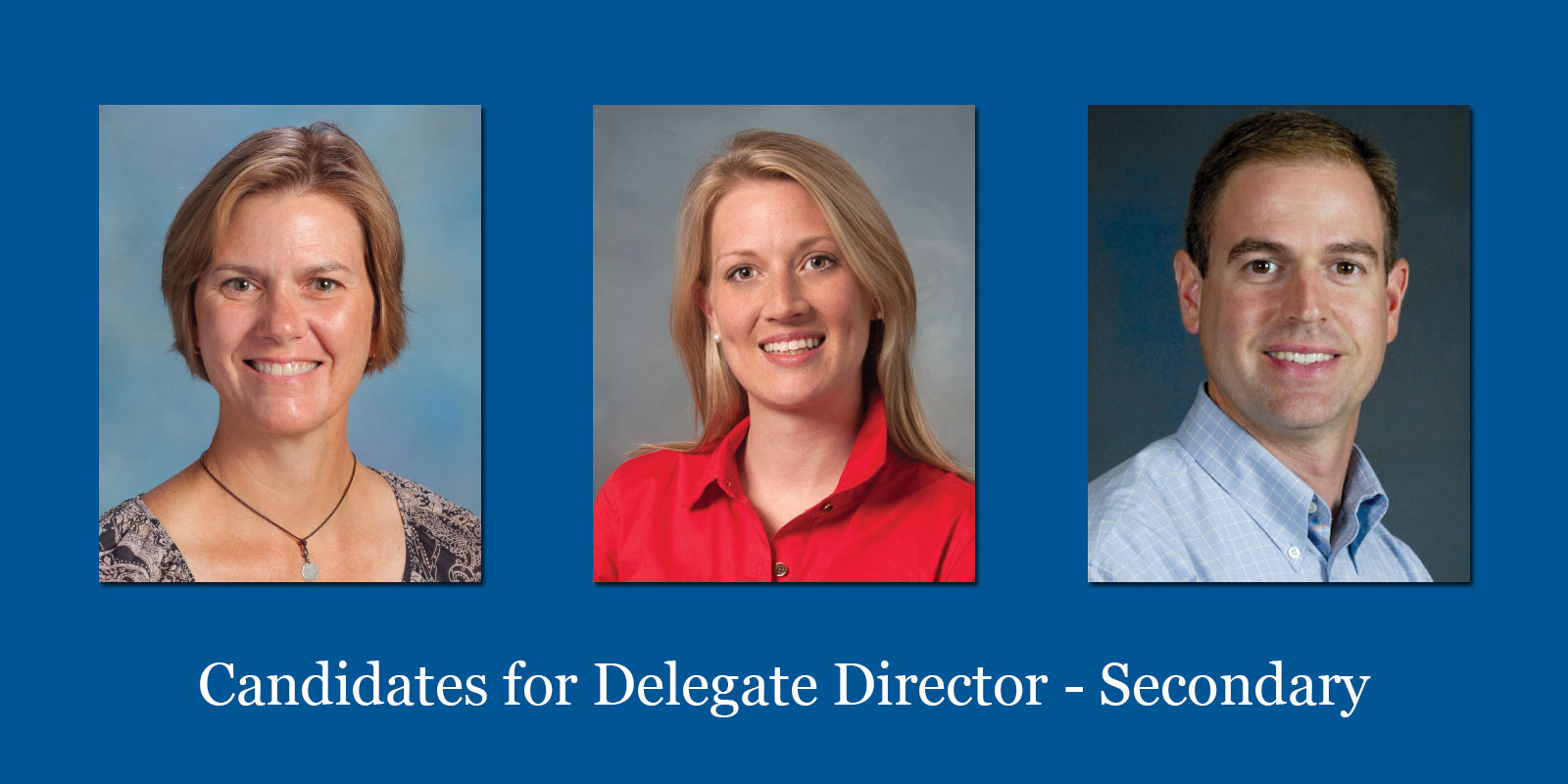 Candidates for Delegate Director – Secondary 2015-2016
| | | |
| --- | --- | --- |
| Amy Belstra | Kristen Graf | Tom Shorrock |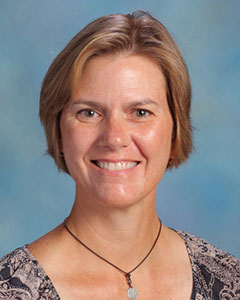 Amy Belstra
College Counselor
Libertyville High School
Education:
M.A. in Counseling Psychology and Counselor Education, University of Colorado—Denver (1999);
B.A. in English Literature, Hope College (1984)
Previous Employment:
Cherry Creek High School, Post Grad Coordinator/Counselor (2000–2010);
University of Denver High School, College Counselor (1999–2000);
University of Denver, Associate Director of Admission (1989–1997);
Alma College, Assistant Director of Admission (1985–1988)
IACAC Member:  5 years
IACAC Activities:
Admission Practices Committee Co-Chair (2013–2015);
Admission Practices Committee (2012–present);
Annual Conference Program Committee (2015)
NACAC Activities:
Member 25 Years;
Professional Development Committee (2010–2013)
Other Professional Activities:
RMACAC Secretary (2000–2003);
RMACAC Public Relations Chair (1992–1995);
National Merit Scholarship Corporation Advisory Board (2008–2012);
Colorado Council Professional Development Chair (2008–2010);
"Keeping the Options Open" Coordinator/Faculty (2002–2010)
Candidate Statement:
"Change is good." That has been my personal mantra for the last five years since I left Colorado to return to my Midwestern roots. I am so grateful to my friends and colleagues here in Illinois who made my professional transition smooth and exciting. Now, Illinois and IACAC are home, and I am delighted to be considered as a nominee for the Delegate Director position.
Like many of us on the high school side, I spent a number of years in college admissions, initially at Alma College in Michigan followed by University of Denver. When I was ready to move on from DU and start the interview process for Director of Admission positions, I realized that I wasn't ready to leave Colorado—and I wanted to emulate those I so admired, who were such positive influences in their students' lives: high school counselors. Ultimately, that led to a counseling position at Cherry Creek High School, a large, public, suburban high school just outside of Denver. After ten years as both a generalist counselor and as the Post Grad Coordinator, the need to be closer to family drew me back to the Midwest, and five years ago I accepted the position of College Counselor at Libertyville High School. I have been fortunate to sit on the NACAC Professional Development Committee, which worked to engage admission professionals in a variety of educational opportunities, and am currently co- chair of the IACAC Admission Practices Committee.
Our profession is constantly wrestling with change: college cost and financial aid; the need for more college counseling and college counseling education; the constant shifting of the testing landscape; how to best advise DACA and undocumented students—the list goes on. Add to that the ramped-up anxiety and stress on the faces of every junior and parent coming into my office—Stop. Breathe. Change can be good. Especially when it is in the best interest of our students.
I'm so proud and excited to be a part of IACAC and I believe we can be a huge part of the local and national conversations regarding positive change for our students. I would be honored to be a part of that conversation as one of IACAC's Delegate Directors. Thank you for your consideration.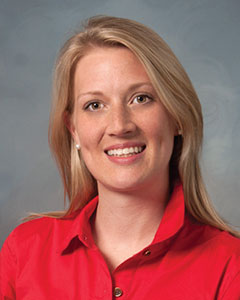 Kristen Graf
College and Career Counselor
Notre Dame College Prep
Education:
B.A. in English, Marquette University (2006);
M.Ed. in College Student Personnel Administration, Marquette University (2012)
Previous Employment:
Marquette University, Assistant Dean of Admissions (2009–2014);
Marquette University, Records Coordinator/Academic Advisor (2007–2009)
IACAC Member:  3 years
IACAC Activities:
Summer Institute Committee/Presenter (2014–2015);
Grant Review Committee (2014–2015);
High School Counselor Professional Development Committee (2014–2015);
Middle Management Institute (2013);
Mentorship Committee (2012–2014);
Annual Conference On-Site Committee (2012–2014);
Annual Conference Presenter (2014)
NACAC Activities:
Member 6 years;
Conference Attendee (2012 & 2014)
Other Professional Activities:
CARR Member (2012–2014);
Wisconsin ACAC Member (2009–2014);
Minnesota ACAC Member (2009–2012);
Indiana ACAC Member (2010–2014)
Candidate Statement:
I am honored to be nominated to run as Delegate Director on the IACAC Executive Board. It would truly be a privilege to serve an organization that has been such an influential part of my professional life.
Three years ago, I moved to Chicago making the transition from an on-campus admissions representative to a regional representative. Then, this past August, I made the leap from college admissions to high school college counselor. Throughout these (what I would consider life-altering) transitions, I could never have asked for a more welcoming, encouraging, and supportive group of colleagues as those I have found in IACAC! Never in my professional career have I been part of an organization that has been as energizing and influential as IACAC.
If given the opportunity to serve, I would bring a unique perspective of having experienced both the college and high school side of this profession. I understand the challenges and needs of both on-campus and regional admissions professionals, but also understand the challenges of high school counselors. Anyone that knows me, or that has worked with me, knows that I'm never one to sit on the sidelines. I am passionate and committed to this challenging and rewarding profession, and would love the opportunity to serve.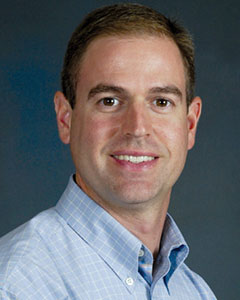 Tom Shorrock
Post High School Counselor
New Trier High School
Education:
B.A., Miami University, Oxford, OH;
M.P.A., University of Illinois, Chicago, IL;
M. Ed., Loyola University, Chicago, IL
IACAC Member:  16 years
IACAC Activities:
IACAC Admissions Practices Committee Member (2005–2014);
Strategic Planning Committee Member (2014–present);
Co-Chair, Admissions Practices Committee (2006–2010);
Annual Conference, Session Presenter and Moderator (2006, 2008, 2010–2014);
Executive Board (1998–2000, 2006-2010);
Author, Featured Article, IACAC Newsbrief: Two Sides of May 1st: Ethical Decisions for Students (2010);
Current Trends and Future Issues Committee Member (2007–2009);
Presenter, Summer Institute, Ethical Issues in College Admissions (2007–2011);
Annual Conference Co-Chair, Program Committee (2006);
Annual Conference Co-Chair, First Timer's Committee (1998–2000);
Summer Institute Faculty Member (1997–2000);
Mentorship Program Participant (1998–2000);
North and West Chicago District Seminar Committee Member (1998–1999);
Co-Chair, Summer Institute Committee (1998–1999)
NACAC Activities:
Member (2003–2014);
Delegate (2006–2009)
Other Professional Activities:
Presenter, College Board Midwest Regional Conference, CSI: C Student Investigation (2009);
CASE Summer Institute for Educational Fund Raising, Dartmouth College (2000);
Council for the Advancement and Support of Education (CASE) (2000–2003);
Jesuit High School College Counseling Association (2003–2006);
The Academy for College Admissions Counseling, Faculty member (2009–present)
Candidate Statement:
IACAC is a constant resource upon which I have relied throughout my sixteen years as a counselor and for which I have always considered it a privilege to serve. Thus it is an honor to have an opportunity to continue to work with our professional organization and represent our state on the national level as a delegate. I would embrace this new experience to join a team of delegates to represent our membership and address current and future issues that face our profession, as well as to vote for candidates to serve on the NACAC Board. The ever-changing national landscape of college admissions emphasizes the need for strong representation, a balanced voice, knowledge of how issues can affect our work, and most importantly how those trends and issues affect the students and families with whom we work.
Joining IACAC in 1996, I was very fortunate to have been introduced to our state association from the outset of my career. Since that time IACAC has presented so many valuable opportunities for me to grow professionally. Most recently, as a member or the admissions practices committee and former chair, I am always reminded of how much we all have to contribute to this profession through the diverse backgrounds and experiences we bring to the table. I have learned from and am inspired by the constant dedication on display day in and day out through the association. My experiences on the admissions practices committee have provided valuable insight into how ethical practices shape what we do on a day to day basis and I feel will serve me well as a delegate when issues are addressed on the assembly floor. Through the relationship building and resources inherent to being a member of IACAC, it is easy to see how the path of anyone's profession can be further enriched by volunteering your time to work with colleagues from across the state and again representing those interests on the national level and assure that our voice as a state association is heard.
I also try to always remember that one is never too experienced to learn something new and realize how important it is to not be so complacent as to miss the opportunities to embrace new challenges to grow professionally. As a delegate, if elected, I would bring a commitment to the mission of supporting counseling professionals on both sides of the desk and contribute my own perspectives to the continued growth and direction of IACAC, while keeping our leadership and membership informed of the issues concerning our profession on the state and national level. Everything we do that enhances our experiences and professionalism as counselors contributes to the well-being of the students and families with whom we work. I look forward to serving as delegate if given the opportunity.