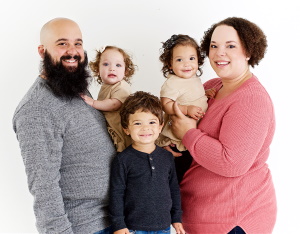 Member Spotlight: May 2021
This month's Member Spotlight features Faith Haley, Associate Director of Admission at Rockford University.
How long have you worked in counseling?
6 years
How did you get into counseling?
Like many people, I stumbled into admission counseling. I was on my way to law school when I realized there were more direct (and much cheaper) ways to help people. I wanted to be a part of making education more accessible to all students and found this to be a perfect fit for me.
How long have you been an IACAC member?
6 years
How have you been involved in IACAC?
I try to take advantage of all the networking and professional development opportunities with IACAC. I've participated in the mentorship program, been on the First Timers Committee for conference and of course always look forward to the annual IACAC conference.
What do you love most about your job?
I love watching students' dreams become a reality. That is very cheesy but going to college is such a big deal and not everyone thought it was possible for them. It's the greatest feeling ever watching excited freshman on move-in day knowing you helped make that possible.
What is the most common college process concern you see among your students today?
The whole financial aid process is tough for students. The paperwork can be complicated, they don't always know what questions to ask and no one likes talking about finances. There's work to be done to continue making financial aid more accessible.