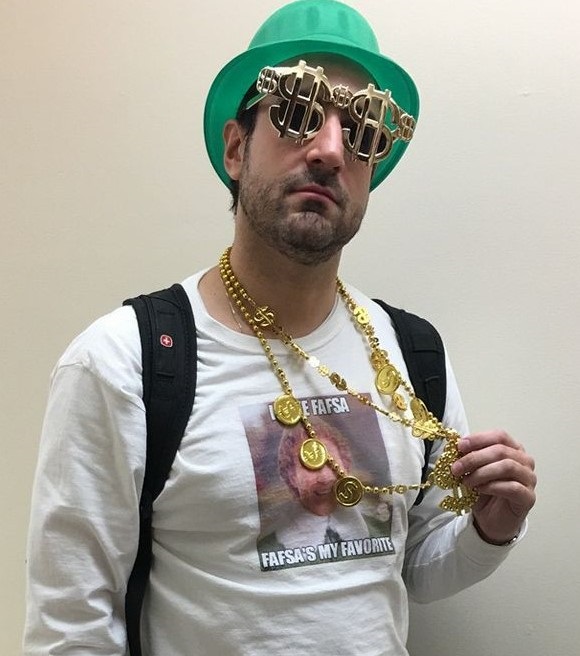 Member Spotlight: February 2019
The Membership Committee is excited to reboot the IACAC Member Spotlight. This month features Christopher Chiakulas, College and Career Counselor at Round Lake High School.
How long have you worked in counseling?
This is my 6th year.
How did you get into counseling?
While looking for a teaching job, I had the opportunity to work with students at the high school level with career exploration. With this job I worked a lot with the College & Career Counselor at the school and thought the job seemed very interesting – getting to know students on a more personal basis and then helping them navigate their options for the future! After a couple years teaching, I decided to pursue the Counseling field more – first as an academic advisor at the college level and then ultimately returning to high school as a counselor.
How long have you been an IACAC member?
7 years
How have you been involved in IACAC?
I have served on several committees over the years, including College Awareness and Preparation, Transfer Advisory, and High School Counselor Professional Development. I have also presented and moderated sessions at the annual conference.
What do you love most about your job?
What I love most about my job is helping students navigate their post-high school options to the point in which they now feel confident they can take the next step and be successful. Most students at my school will be first generation college students and have little-to-no prior knowledge on the college process. Knowing that I can help fill that knowledge gap for such an important decision in their lives is a great feeling!
What is the most common college process concern you see among your students today?
The most common college process concern that I see among my students is probably taking the time to thoroughly explore all the options that will provide them with the best overall fit. Students often overreach or undermatch themselves because they do not think about all the factors involved, especially as it relates to them as an individual. With little prior knowledge on the process, many students fall victim to myths, misinformation, or only think short-term, and these end up strongly guiding their actions while leaving them with less-than-optimal opportunities. I work with students as young as 6th grade in our district to help provide them with the correct knowledge base so they can make the best decisions for themselves when the time comes.