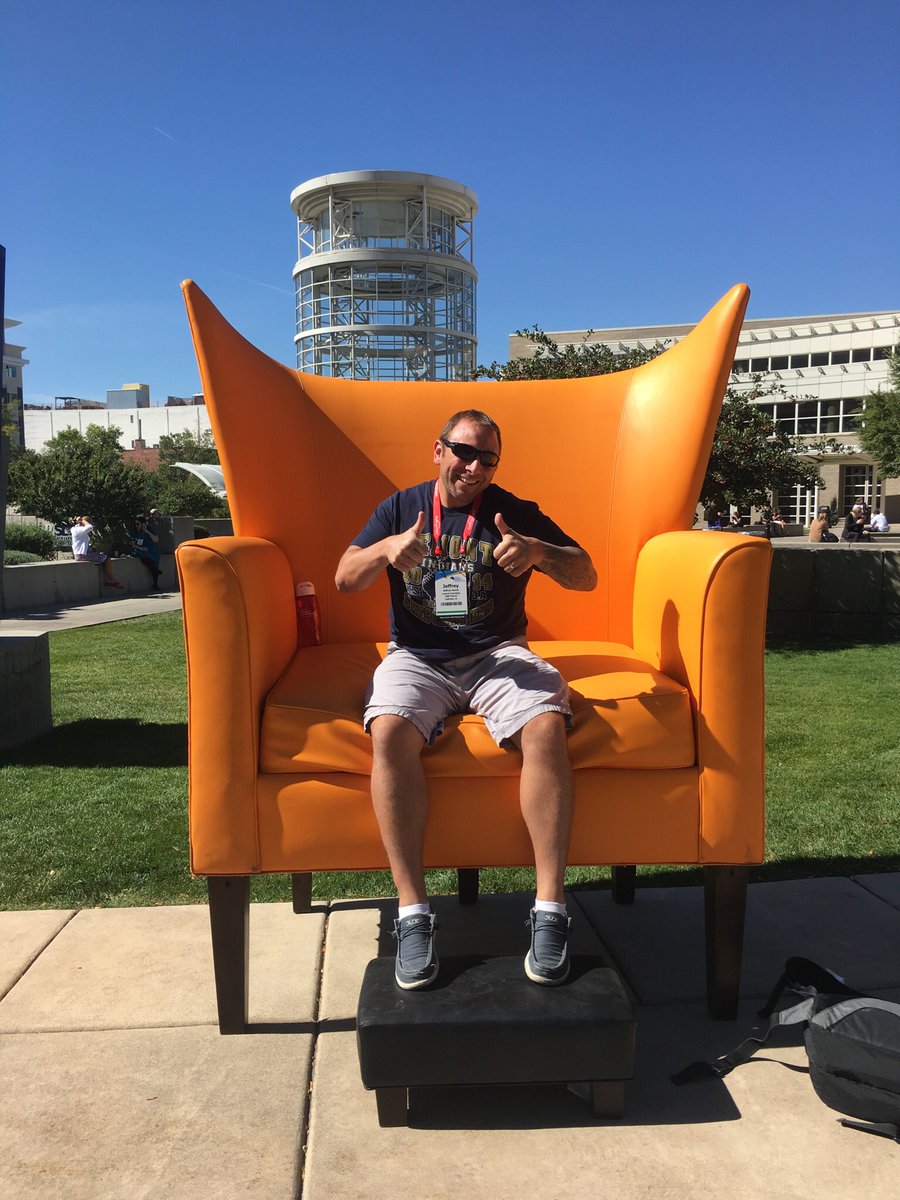 Reflections of a first-time NACAC National Conference attendee
Jeff Perich
Lemont High School
It was my pleasure to attend the National Association for College Admission Counseling (NACAC) Conference in Salt Lake City. It truly was a great experience. This was my first time at the conference and it was a little overwhelming to navigate all the opportunities presented but as a high school counselor at Lemont High School my goal was to come back armed with information for myself, my colleagues, and most importantly, my students.
Once I was registered for the NACAC National Conference, I was truly all-in. All the staff and volunteers at the conference helped me experience all I could. Each session I attended was enlightening and educational. While many of the sessions were impactful, I was there to learn more about the NCAA. Lemont High School has had its good fortunes with student-athletes over the years. My goal was to become more informed with the NCAA recruiting and eligibility process. Mission accomplished! The Advising Prospective Student-Athletes session was amazing. The session focused on the National Letter of Intent (NLI) and it was useful to learn about the different divisions and sports and what prospective student-athletes need to know about this. It was important to learn more about the NLI as I can now pass along that information to the rest of our counseling staff. Furthermore, I can now advise our student-athletes about the NLI and all of the rules that will impact them.
Another session that I enjoyed was one about navigating difficult conversations with students. This session took me back to my studies at Lewis University while pursuing my Master's in School Counseling. It was a nice refresher about having truthful and honest conversations with students when they approach us with something difficult going on in their lives. I enjoyed this session because it reminded me of how important listening skills are in all situations but especially when dealing with a difficult conversation.
Overall, I was very pleased with my time in Salt Lake City. As a first-timer, I felt comfortable at the conference. Moreover, I feel that I came back to Lemont High School armed with information. I look forward to attending future NACAC conferences.
Jeff attended the NACAC National Conference thanks to a grant provided by the IACAC Professional Development Grants Committee.