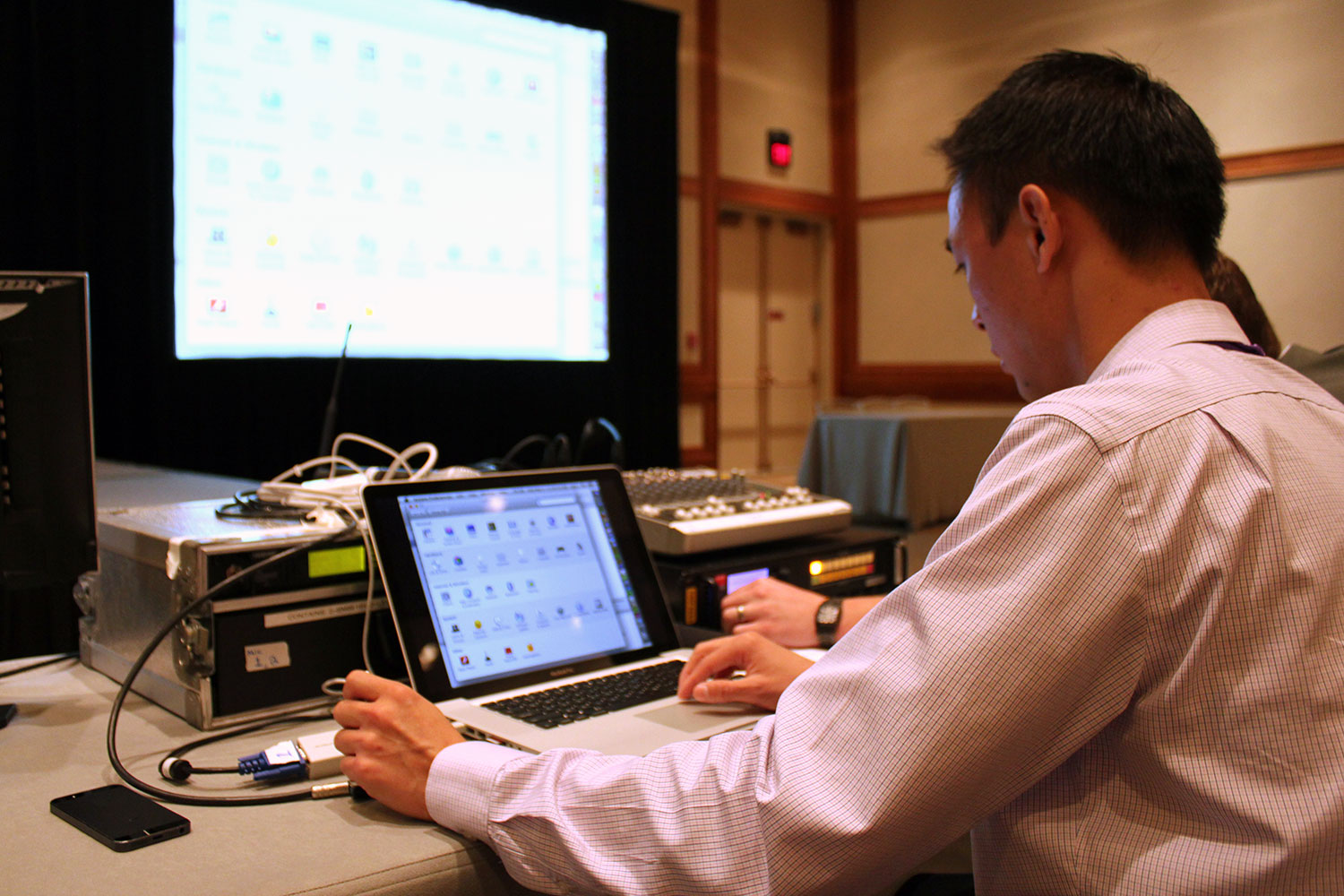 Growing Up in IACAC – A Tribute to Dan Saavedra
Dan Saavedra started his tenure with IACAC in 2000, but not as a typical member; he began working with IACAC as a sophomore at Maine South High School at the age of 16. He was recruited by Maine South's then-Director of Student Personnel Services and IACAC's President-elect, Maryanne Kelly. At the time, IACAC's website provider had stopped responding to phone calls and was rumored to have gone bankrupt, leaving the association in a lurch. Maryanne had put out a call to her colleagues for referrals of new vendors to take over the work. Counselor Bob Tortorelli responded with the recommendation of a student of his who had recently completed an internship in Silicon Valley. Little did Dan know at the time that the small, web design, side hustle he started in high school would last 18 years, span two graduate degrees, and launch him into a new career.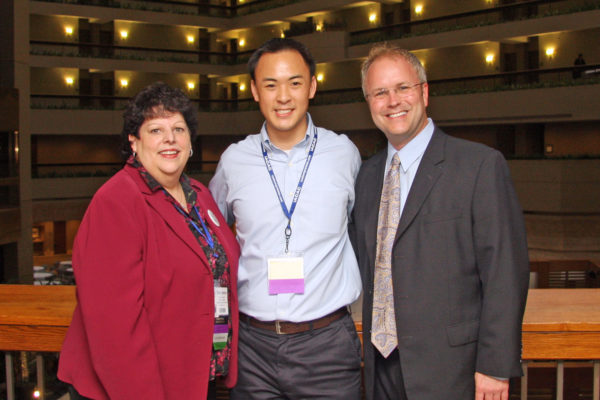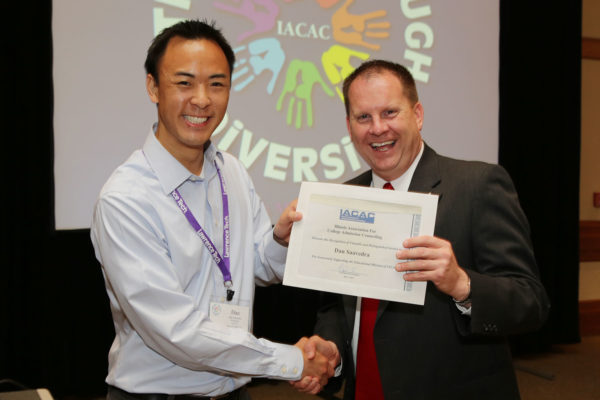 Past Presidents Maryanne Kelly, Boyd Bradshaw and Todd Burrell. Dan cites executing the vision and strategy of the extremely dedicated, selfless, and innovative leaders of IACAC over the years as one of the most rewarding parts of the job.
Over almost two decades with IACAC, Dan worked mostly behind the scenes as one of IACAC's three staff roles. From "IACAC Webmaster" to most recently "Director of Digital Communications," the job title evolved, but the core function remained building online resources, tools, and guiding communications to support the association, its leadership, and its members. Through the years, Dan worked alongside numerous dedicated Technology and Media Communications Committee Chairs as well as dozens of Executive Board members to oversee the IACAC website through several major redesigns and the development of resources to serve students and admission professionals. He was awarded IACAC's Friend to College Counseling Award in 2005 for his service.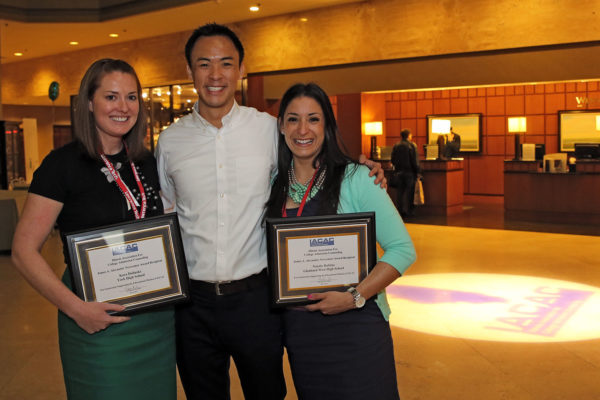 Dan with Kara Dollaske and Natalie Rubino, Conference Communications Committee Chairs, as Kara and Natalie were awarded the James A. Alexander Newcomer Awards in 2013.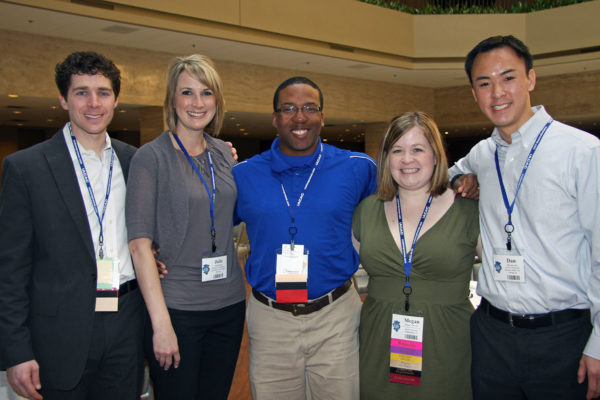 Dan with Dave Shafron, Julie Marlatt, Kevin Coy, and Megan O'Rourke, past chairs of the Technology Committee, later renamed Media Communications, after they led a major website redesign in 2011.
Throughout the years, Dan continued to serve IACAC while multitasking: He attended the University of Wisconsin-Madison for undergrad, then earned his J.D. and M.B.A. from Loyola University Chicago, while continuing to work with IACAC. He went full-time with his digital marketing business, Betadac Media, after graduating.
IACAC also became the inspiration for Dan's most recent endeavor, StriveScan. At the 2015 Annual Conference in the Illinois College Fair Committee session, the topic of student scanning for college fairs was raised and intrigued Dan. He spent the following summer researching and investigating solutions, ultimately proposing to develop a new service built especially for college fairs and around the needs of IACAC members and specific needs of college admission professionals. He saw an opportunity to bring better technology, an improved experience, and better data to the students, college reps, and high school counselors.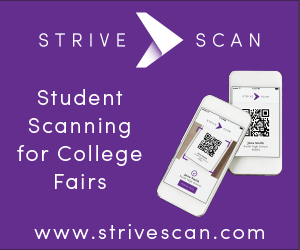 Since launching in 2016 at the Illinois Regional College Fairs, StriveScan has taken off. It is now used at college fairs around the nation by many NACAC affiliates, including New England, New Jersey, Missouri, Great Plains, Pacific Northwest, Western, and Hawaii at their regional college fairs, the Colleges That Change Lives fairs, dozens of independent college fairs, and also expanding internationally to 30 countries this fall with the Council of International Schools and Linden Tours.
Earlier this year, IACAC member and IAS co-chair, Zachary George joined Dan and StriveScan as Director of College and Fair Relations after a decade on the college side.
This past April, Dan announced that he would be leaving IACAC to put his full efforts toward StriveScan. Luckily, we'll continue to see Dan and Zak on the road at fairs and plenty of other IACAC events.
To continue IACAC's work, Erin Hoover started as Communication Specialist for the Association in June.
IACAC is incredibly grateful for not only the work Dan did over these past 18 years, but for the dedication, passion and heart that he brought to that work. It goes without saying that we would not be where we are without his knowledge, expertise, and ingenuity. Please join us in thanking Dan for his many years of outstanding service by sharing your gratitude on social media using #IACACthanksDan. We will make sure your notes are shared with him.
From all of us at IACAC, thank you, Dan!