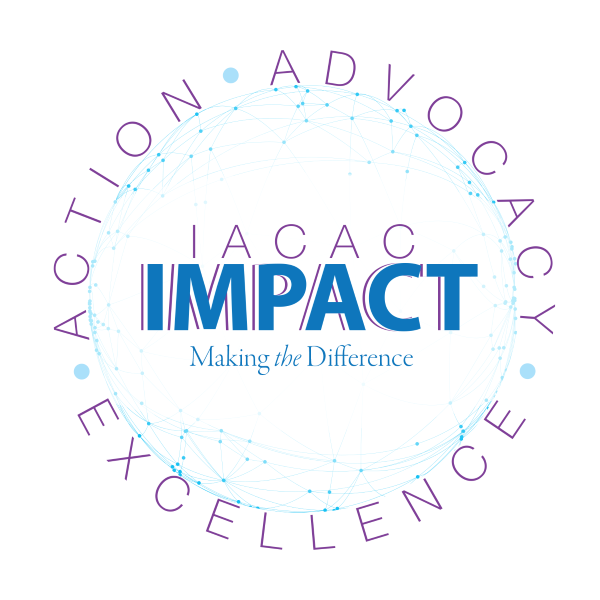 My First IACAC Conference Experience
Alicia Sanders
Graduate Intern, Transfer Admissions
DePaul University
As I drove home after attending the IACAC Conference, I took the time to reflect on the experience. I'd like to take a moment to thank the IACAC for the grant which afforded me this opportunity as well as the team at DePaul University for whom I am currently interning with as I finish the requirements of my Masters of Education degree. These past few months have been filled with educational experiences that really culminated with the IACAC Conference. And for that, I am expressly thankful.
One of the sessions that I attended that stands out to me was the "The 4th Industrial Revolution". This was a new term to me and I was glad to be introduced to this new concept. The 4th industrial revolution is marked by innovations through technology that include robotics, autonomous vehicles, genetic engineering, and both nano and bio-technology. It is of course not limited to these things. The session discussed the 4th industrial revolution and how colleges are preparing students to remain current and competitive within this scope. I think that as far as computer and tech departments, majors, concentrations, and minors go, the curriculum will be ever changing and progressive as it strives to keep up with new business practices in a digital age. The discussion was fascinating and I am interested to see how admissions and the duties of our positions adapt and absorb new technologies to engage future students. In a way, we already are adapting as we have adjusted our communications with students through text, social media, and user interfaces within our software on our websites.
I came away from the Conference inspired and feeling like so much of the work admission counselors do can have such a positive effect on so many people's future. We work hard to introduce hardworking, smart students to what a college education can do for them both on the micro level and the macro level. We really are about access to higher education/ certification for all. Working with emerging adults is hard work. There is the need for them to pay attention to us, we have so much to give. We have experience, knowledge, skills, resources, etc… all at our fingertips that we are craving to pass on. We have the buy-in from each other, now we need the buy-in from students and their parents. But only the appropriate amount from their parents. : )
Thank you again for an amazing time. I learned so much and I'm excited to try to implement some new ideas. I love that admission counselors are so forward thinking and really do work hard to serve students. This can be quite challenging work, but also so rewarding. See you next year IACAC!