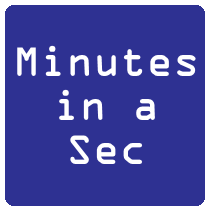 Minutes in a Sec – March 2018

The "Minutes in a Sec" memo, a compilation of motions passed and highlights from our recent Executive Board meetings, was presented this past spring in an effort to keep our membership more informed. The IACAC Secretary and Media Communications team look forward to sharing this with you on a regular basis. As always, our Meeting Minutes are available at Meeting Minutes & Reports for your review after they are approved at the next Exec Board Meeting. Please enjoy these highlights from March!
IACAC Executive Board Meeting
HIGHLIGHTS and MOTIONS
Tuesday, March 6, 2018
University of Illinois Springfield
 HIGHLIGHTS
Treasurer: 2018-2019 Proposed IACAC Budget was presented and approved by the Board to be voted upon at the Annual Conference Membership Meeting
Membership: Membership in IL is up 3.5% from last year and up 10% from 2 years ago
Chief Delegate: SPGP/CEPP Education continues, with Delegates addressing the topic at each of the Spring District Seminars
President-Elect: Updates on Annual Conference, future Exec Board meetings, and NACAC LDI
Past-President: 2018 Exec Board Slate of Candidates, no changes to the By-laws, NACAC Delegate count change
President: Updates on Budget Surplus and Tech Needs Ad-Hoc committees, NACAC/DOJ Inquiry, Conflict of Interest Policy, IL General Assembly/Advocacy Day, Chicago District Seminar, and the naming of the Mentorship Match of the Year Award after Joe Prieto
IACAC Membership Diversity
Overseas ACAC & Guangsing (China) Professional Development
National College Fair Date and Location Update
  MOTIONS
2018 Executive Board Candidates: The motion to accept the slate of candidates for the 2018 Executive Board passed.
Fiscal Policy Updates and Introduction of a Conflict of Interest Policy: The motion to adopt updates to the Fiscal Policy and introduce a Conflict of Interest Policy passed.