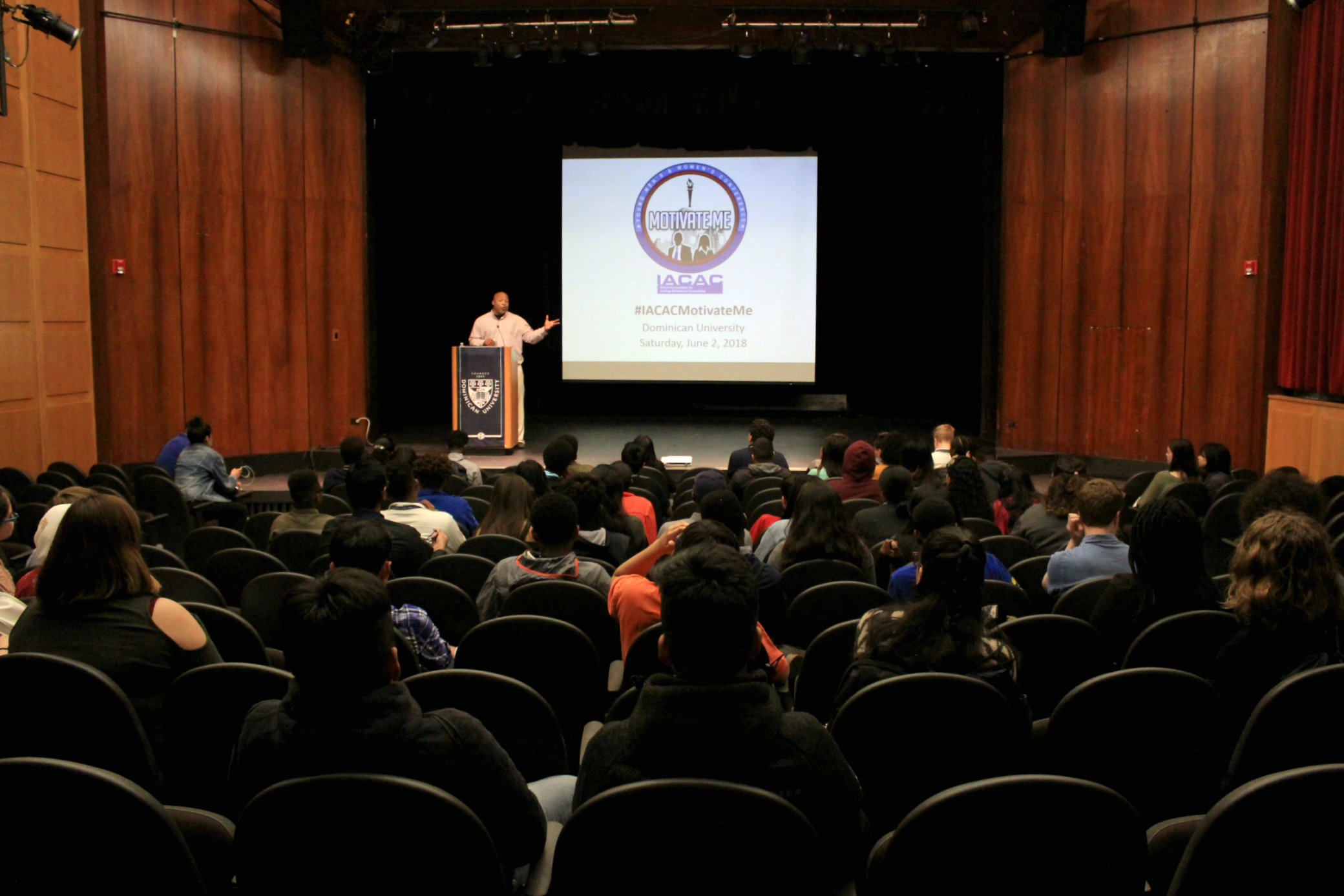 The Impact of Volunteering at Motivate Me
By Diana Mantey
Nonresident Admissions Counselor
University of Wisconsin-Parkside
Palmer Hall at Dominican University was the place to be on Saturday, June 2nd, as about 80 eager high school students gathered to take part in the annual Motivate Me conference put on by IACAC's College Awareness and Preparation (CAP) committee.
Motivate Me is a one-day conference designed to inform, inspire, and empower students from Chicagoland high schools. The conference intends to provide attendees with information, resources, and, of course, motivation to successfully complete high school and pursue higher education or an alternative option to achieve their personal and professional goals. Attendees participated in sessions about financial literacy, choosing a major, building a resume, picking their cabinet, and even how to navigate the "life maze."  Powerful and passionate keynote speakers took the stage to inspire and share their personal stories of how overcoming challenges, set-backs, and fear were all a part of the journey to get to where they wanted to be.
My favorite part? Interacting with the students. The students were engaged, attentive, thoughtful, creative, and had a desire to learn how they can best prepare for their future, today. It was also a joy to see teenagers who were strangers at the beginning of the day walk away as friends, sharing phone numbers and elaborate goodbyes.
It is also so important to recognize the amazing work that is done by the CAP committee, specifically the chairs – Emma, Joel, and Rosie – in coordinating such a meaningful and empowering event. I thoroughly enjoyed getting to work with these three in addition to the other CAP volunteers to make this event a success.