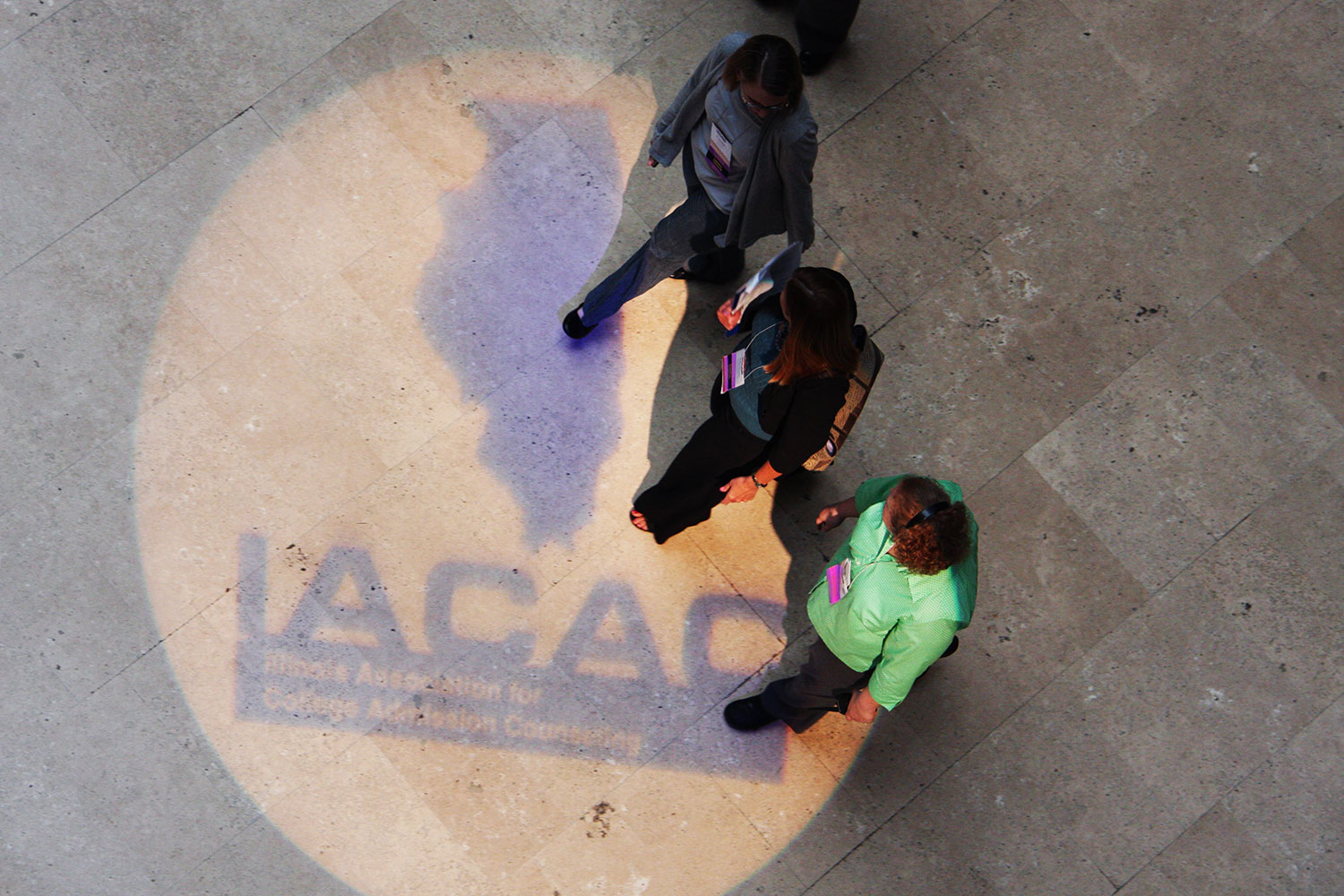 Annual Conference Is on the Move!
By Nate Bargar
University of Cincinnati
The Annual Conference is the premier professional development activity of the Illinois Association for College Admission Counseling (IACAC). Conference is three days of learning, collaborating, catching up with old friends, and making new ones. Every year since 2003, this marquee event has been held in Chicagoland. Recently, the IACAC Executive Board decided that beginning in 2019, the conference will be held outside the Chicago area every fourth year.
While Itasca, a northwest suburb of Chicago, has provided an excellent venue for our annual event, we have created unintended barriers for certain segments of our constituency, disabling them from attending. As a result, we, as an organization, have been missing out on some very important voices—voices needed in order for our organization to grow and move forward in providing access to post-secondary options for students and families from the entire state of Illinois.
In order to address these issues, the Annual Conference Exploratory Committee was established as an ad hoc committee of IACAC. Just as the name suggests, the committee, chaired by Past-President Maryanne Kelly, was tasked with completing a very holistic, 360-degree review of our Annual Conference.
Beginning with their first meeting in August, 2015, the committee reviewed past Conferences, and surveyed the membership at IACAC State Articulation events which take place all over the state. In 2016, they presented their findings at the Annual Conference. After that initial presentation they requested feedback from the membership with a follow-up presentation to the Executive Board at the Leadership Development Institute in late July.  With additional feedback and questions from the Board, the committee did its best to answer all of the questions and concerns they received. They also presented two motions at this meeting, both of which were passed by the Board.
The first motion moved to structure the Annual Conference Planning Committee in such a way that facilitated involvement in the organization and development of future leaders. The second motion was to move the Annual Conference outside the six counties of Chicagoland every fourth year, beginning with the 2019 Annual Conference.
As we look ahead to the 2019 Annual Conference, we cannot plan as if it is just business as usual. By the time the 2019 Conference takes place, it will have been 17 years since the event happened somewhere besides the suburbs of Chicago. In the process I can only imagine we lost momentum with many of our members and prospective members in the central, eastern, southern, and western parts of the state. Our goal must be to recruit new members and continue engage current members from all of Illinois.
It is imperative that we as an Executive Board, Annual Conference Committee, and membership, focus our efforts to make the 2019 Conference a success, just as we do every other year. As we continue to assist our students in tackling the challenges they face when pursuing post-secondary options we must expand the number of individual voices we have to help create a stronger collective voice. Our hope is that by increasing access to our premier professional development opportunity to as many counseling and admission professionals as we can, our voice as the Illinois ACAC continues to only get louder and more impactful.