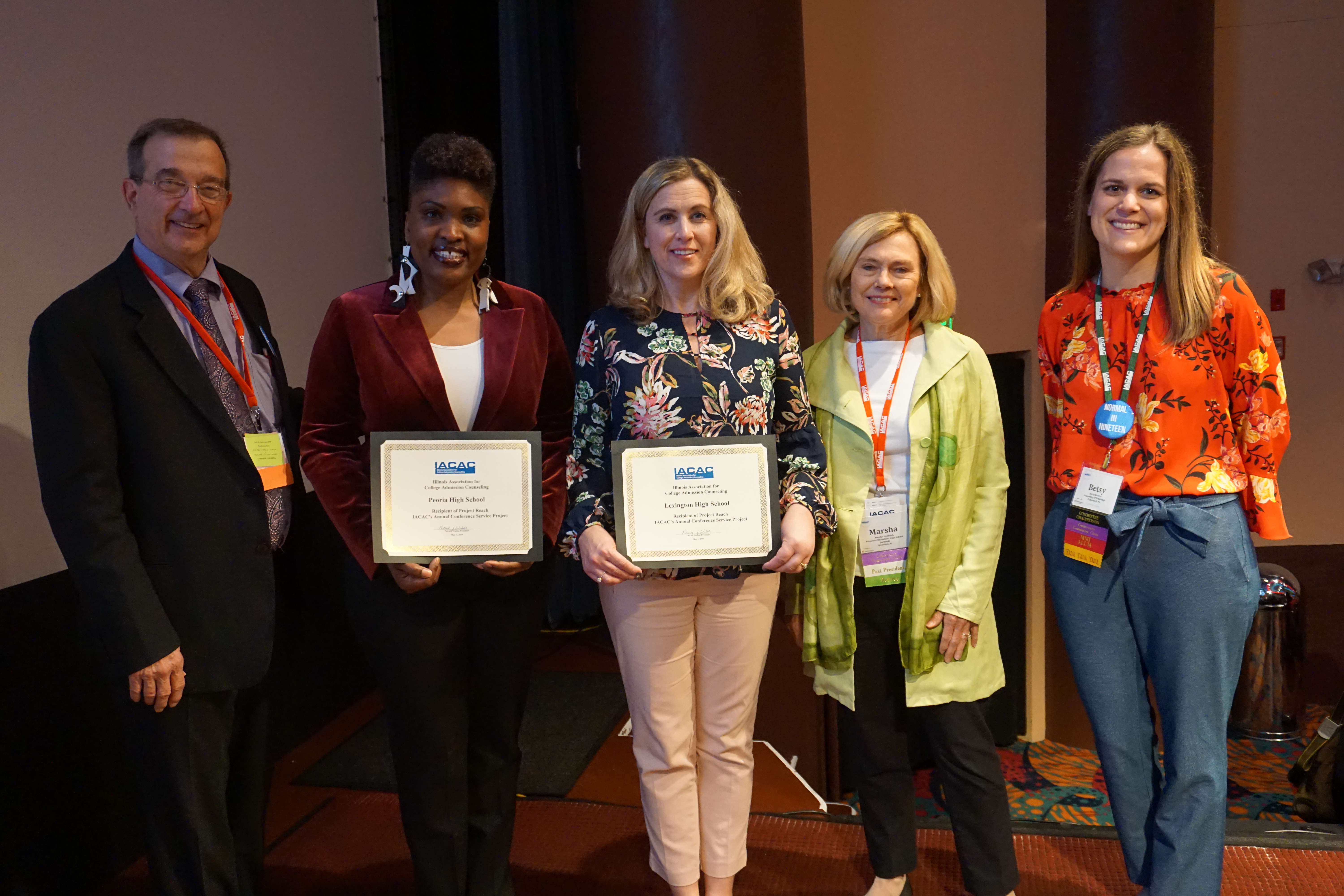 Introducing Project Reach
Sarah Goldman
University of Oregon
Happy fall, y'all! I hope this essay finds you feeling great about your travel so far, or about your students' college lists, and everything else that we all have on our plates during this busy season. And as I think about this busy season, it makes me think about our next busy season, spring! A lovely time for AP tests, May 1 decisions (if that's even still a thing..?) and perhaps my favorite of all, CONFERENCE!
If you're new to IACAC, our annual conference is a fantastic two and a half day professional development event, and a chance for us all to come together, learn from each other, and do better as counselors. Part of conference every year is fundraising. A lot of fundraising. In fact, I remember when I first started attending conference; I was a little surprised (read: turned off) by just how much fundraising actually went on during the event. But then as time went on I started to realize how many incredible projects IACAC takes on every year, none of which are free for us to run, but many of which are free for students or members to attend and benefit.
One such commitment that you will learn more about over the coming months is Project Reach. This is a service project designed to give school supplies, college counseling materials, monetary donations, and other resources directly to students and schools in need. One or more Illinois high schools are selected by our membership each year as the beneficiary of these donations. The school or schools are then recognized at our annual conference so that our entire membership can see the impact that their donation has on schools in need.
Over the next couple of months you're going to hear from some past Project Reach recipients. You are also going to get information about how you can help Project Reach by serving on our committee, attending events, or through monetary donations. In the meantime, safe travels to those of us in admissions, best of luck to your students to those of you in high schools, and peaceful fall to everyone else!