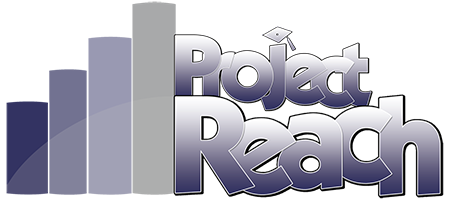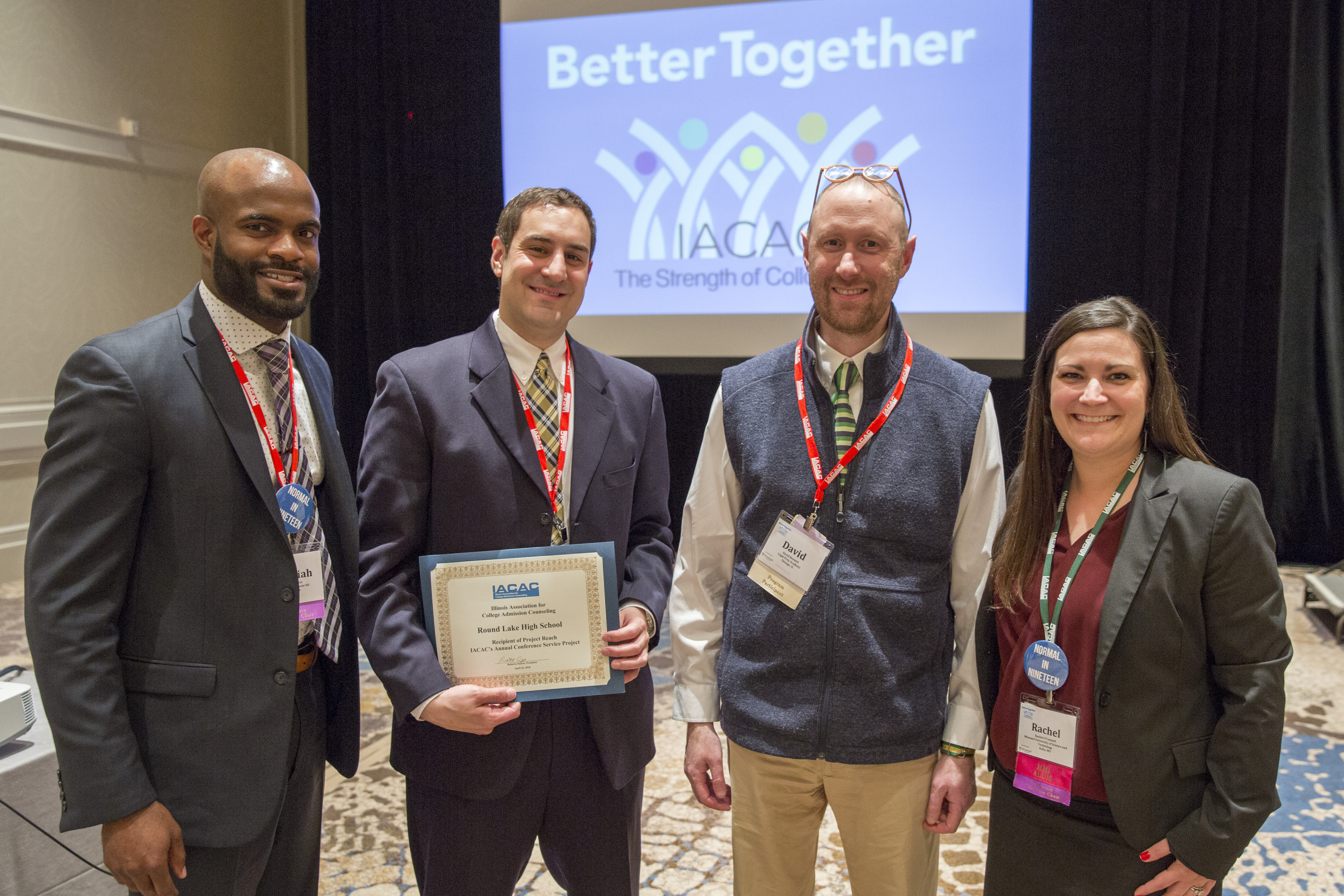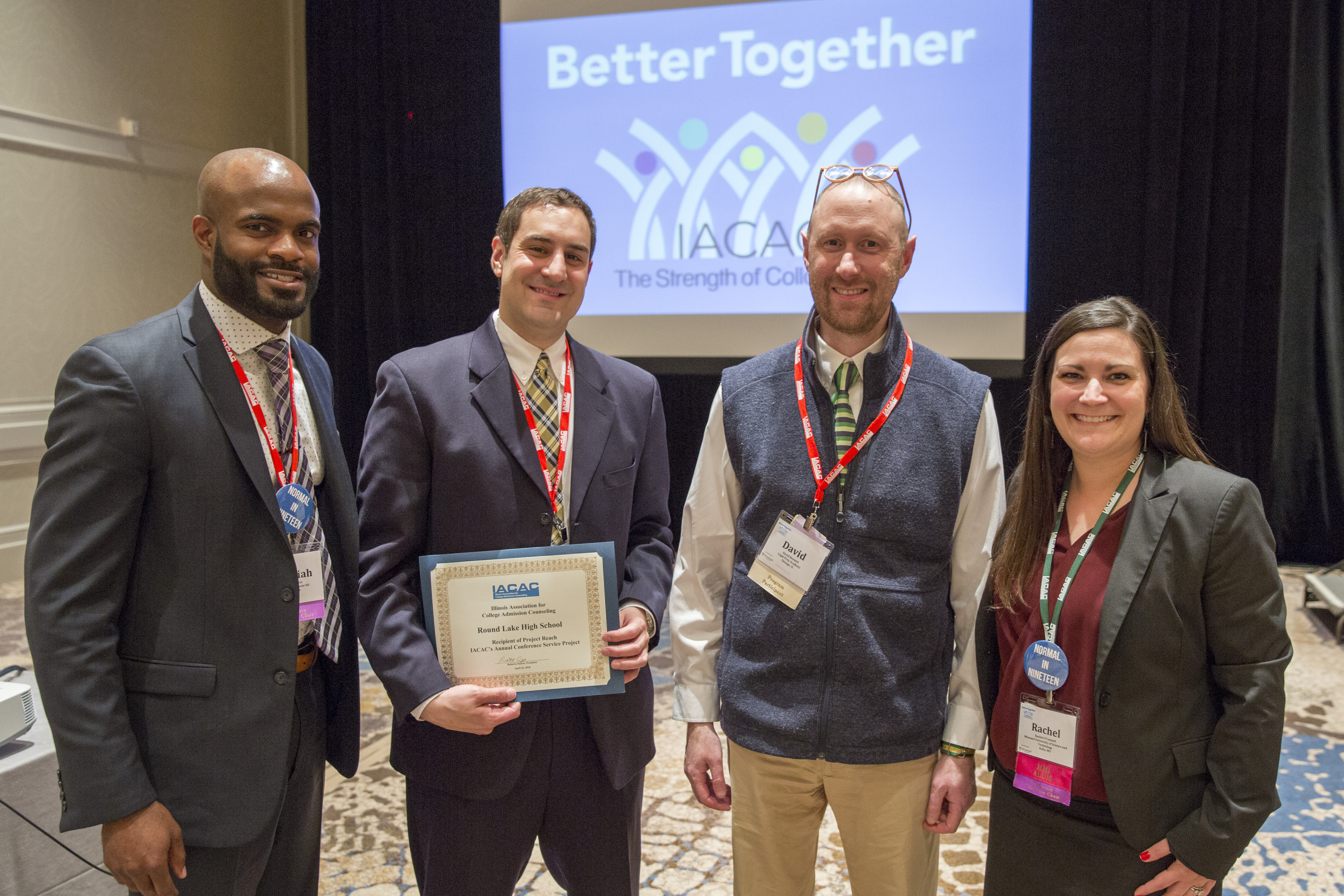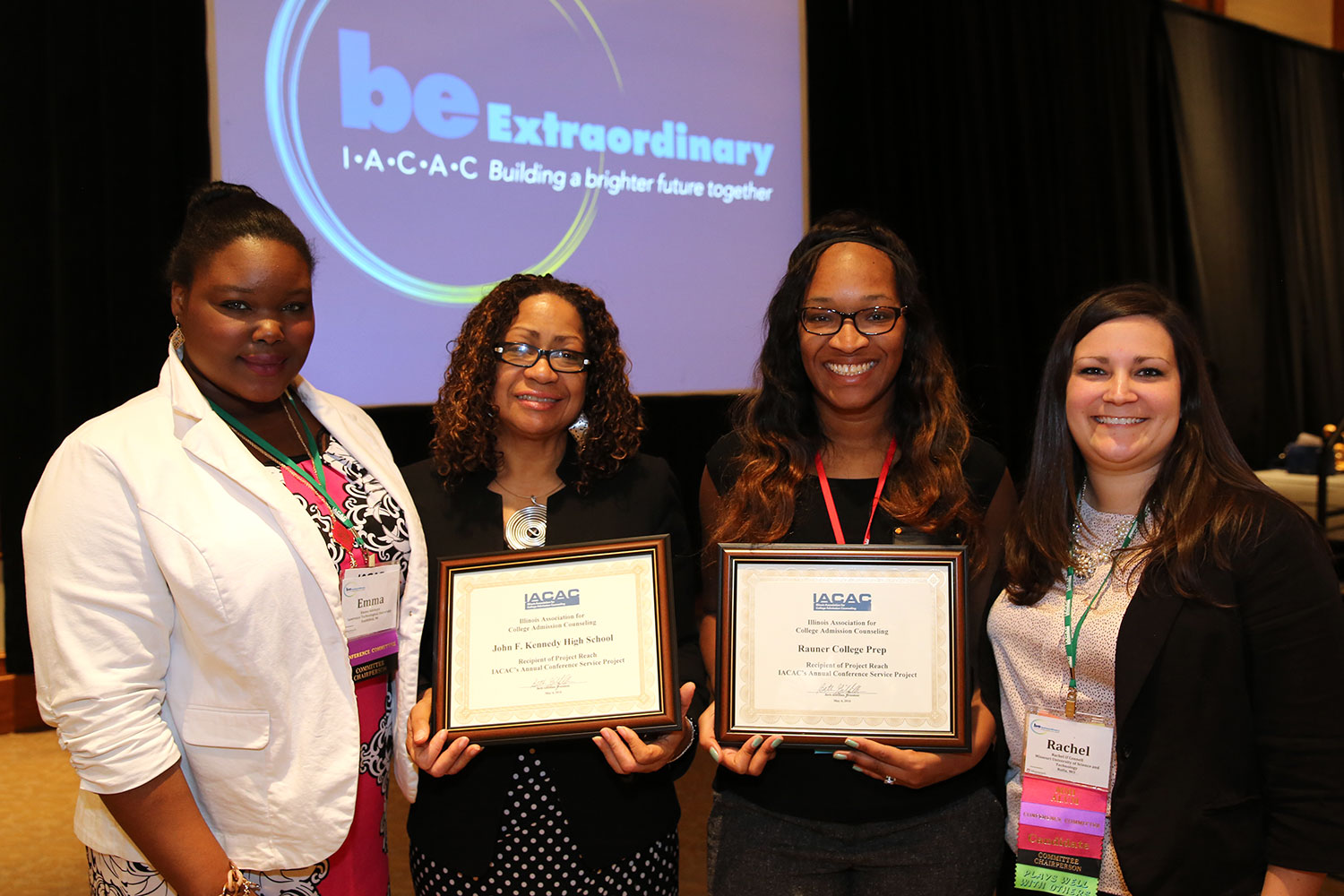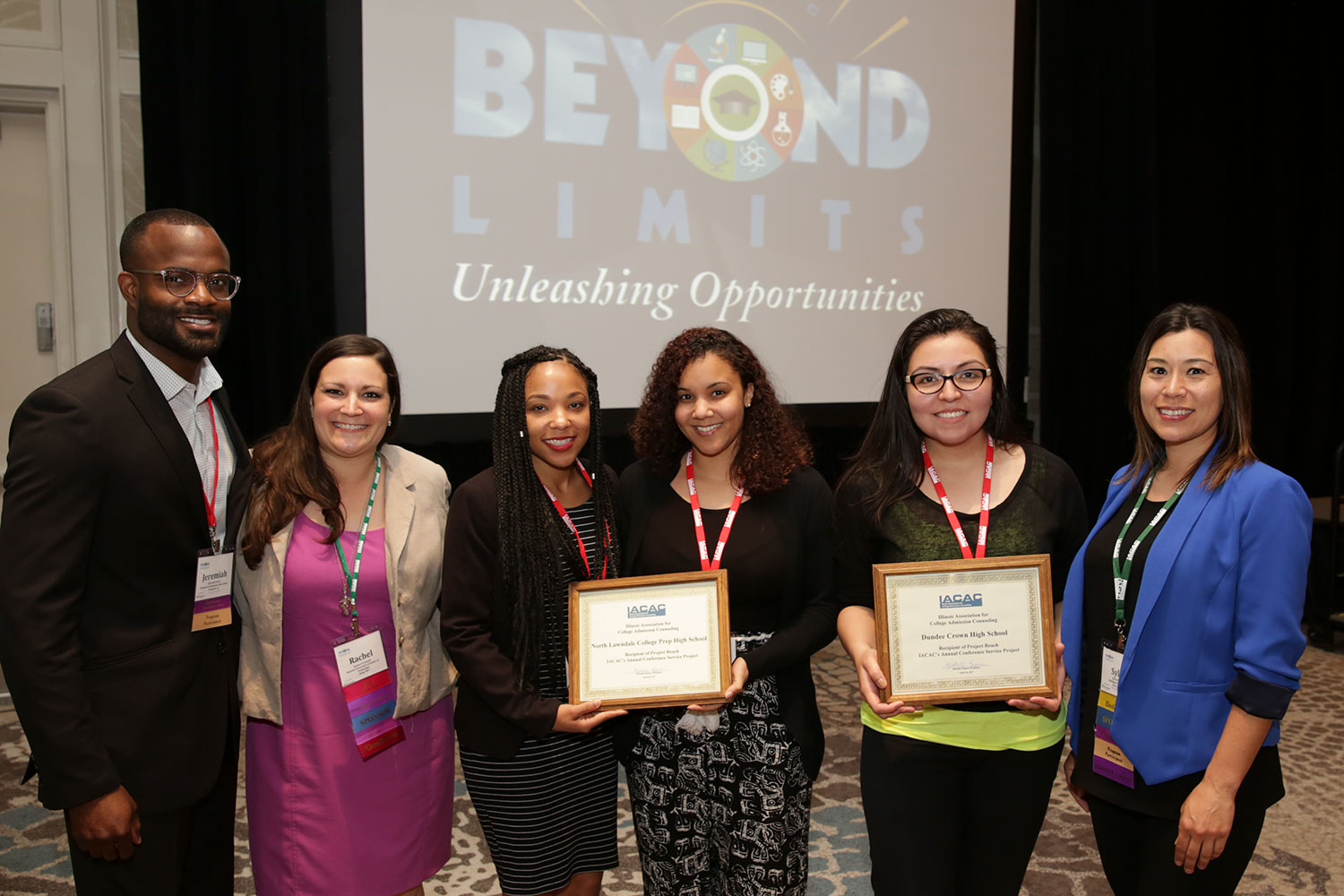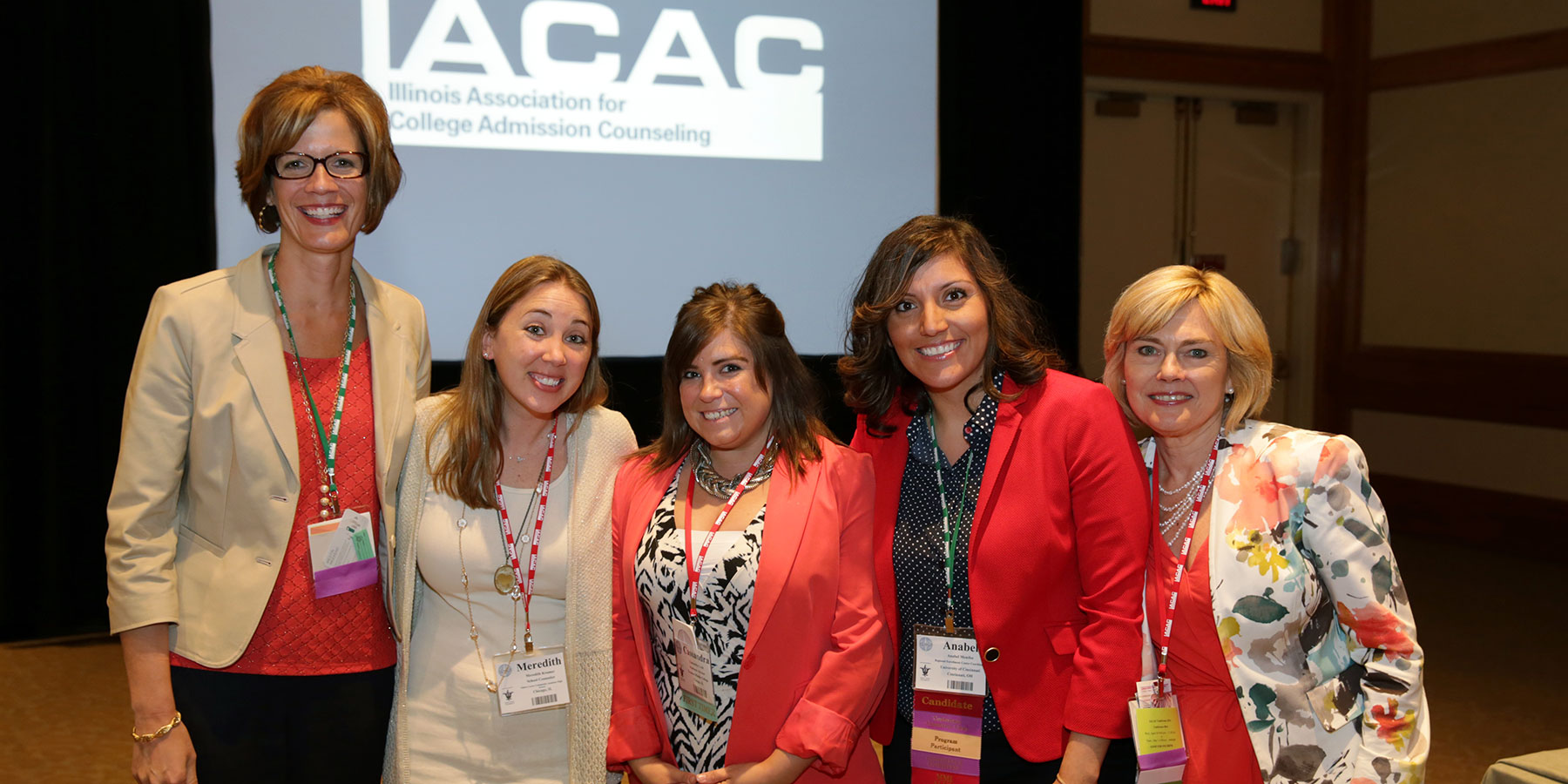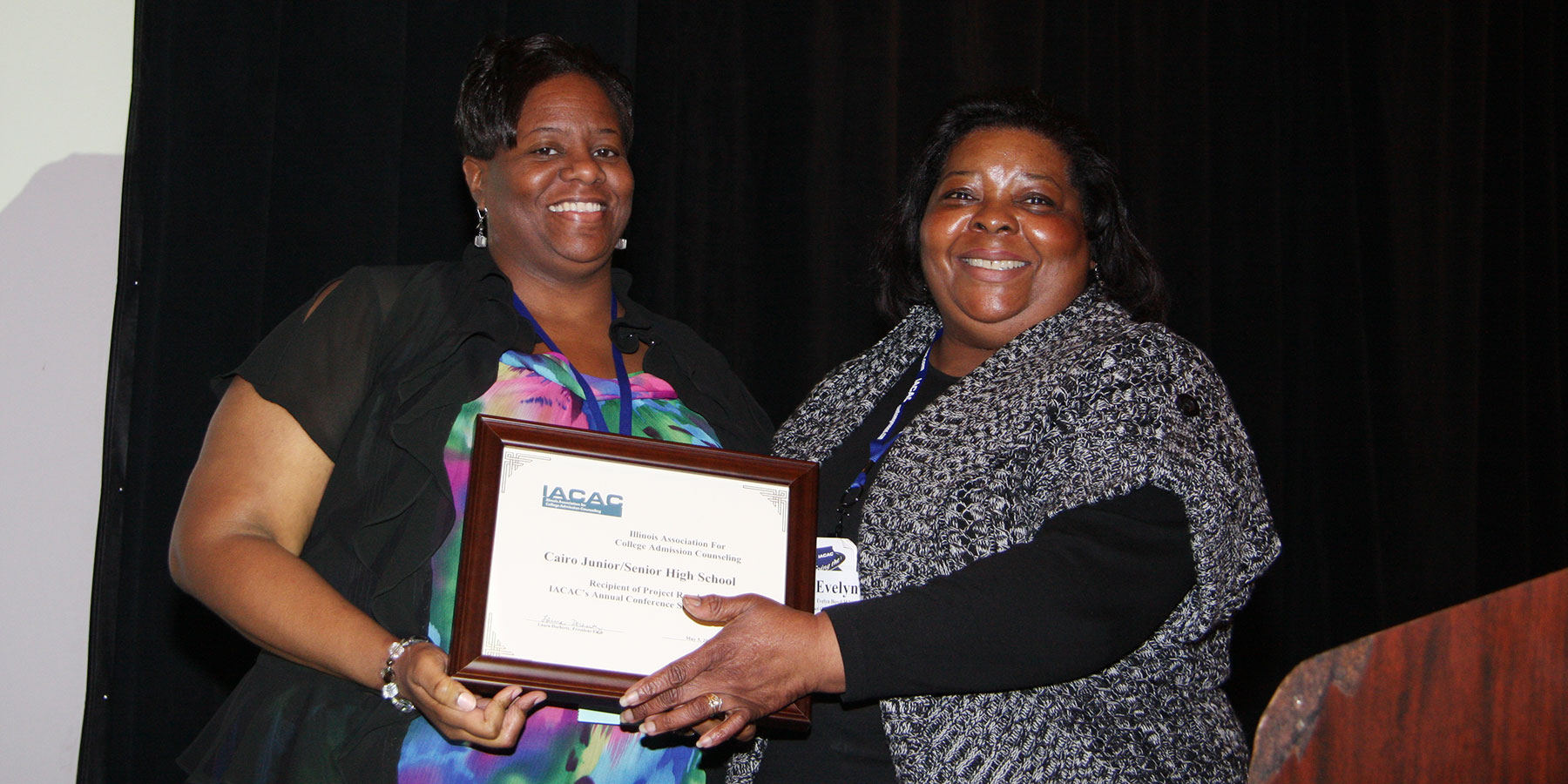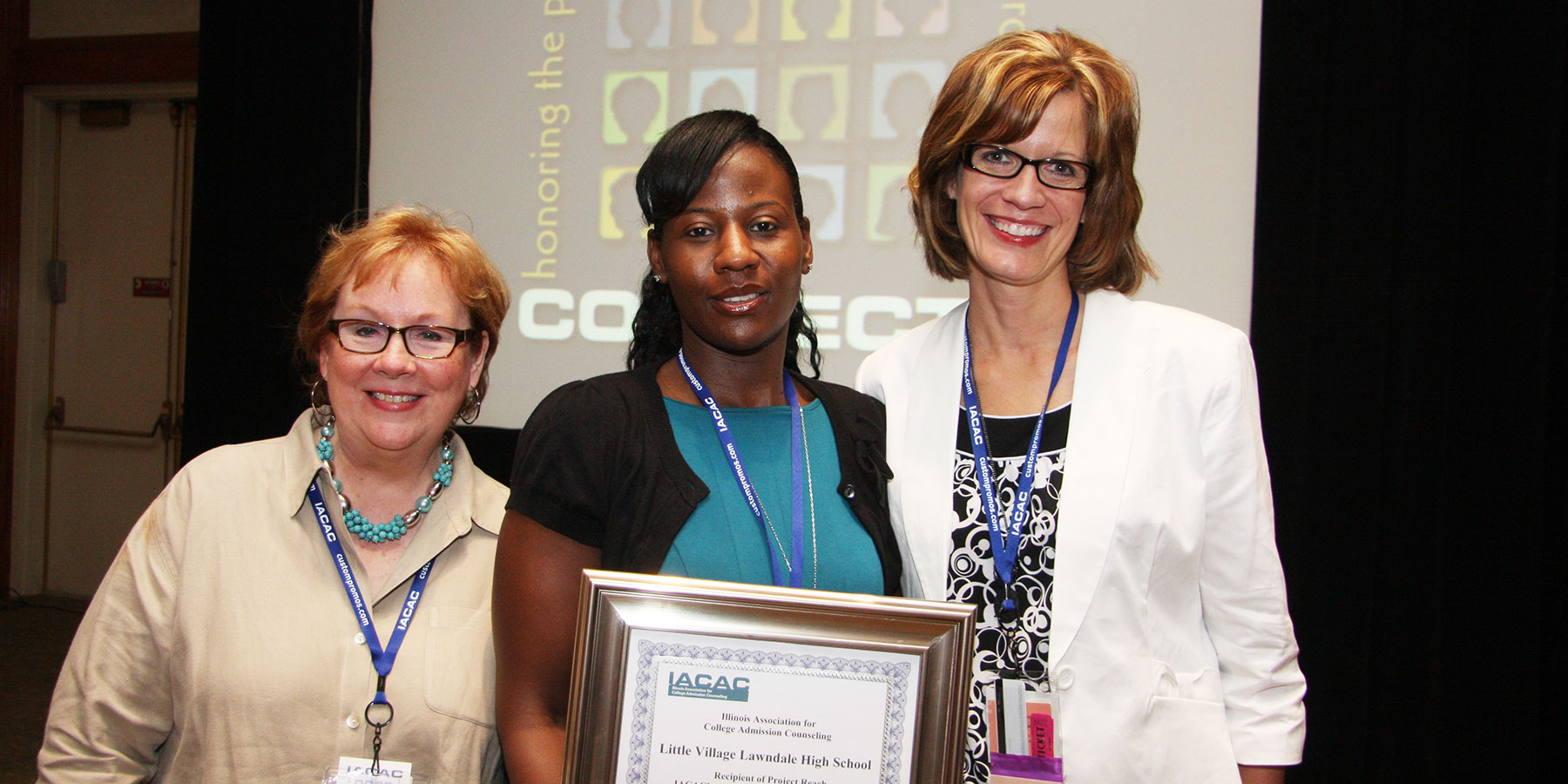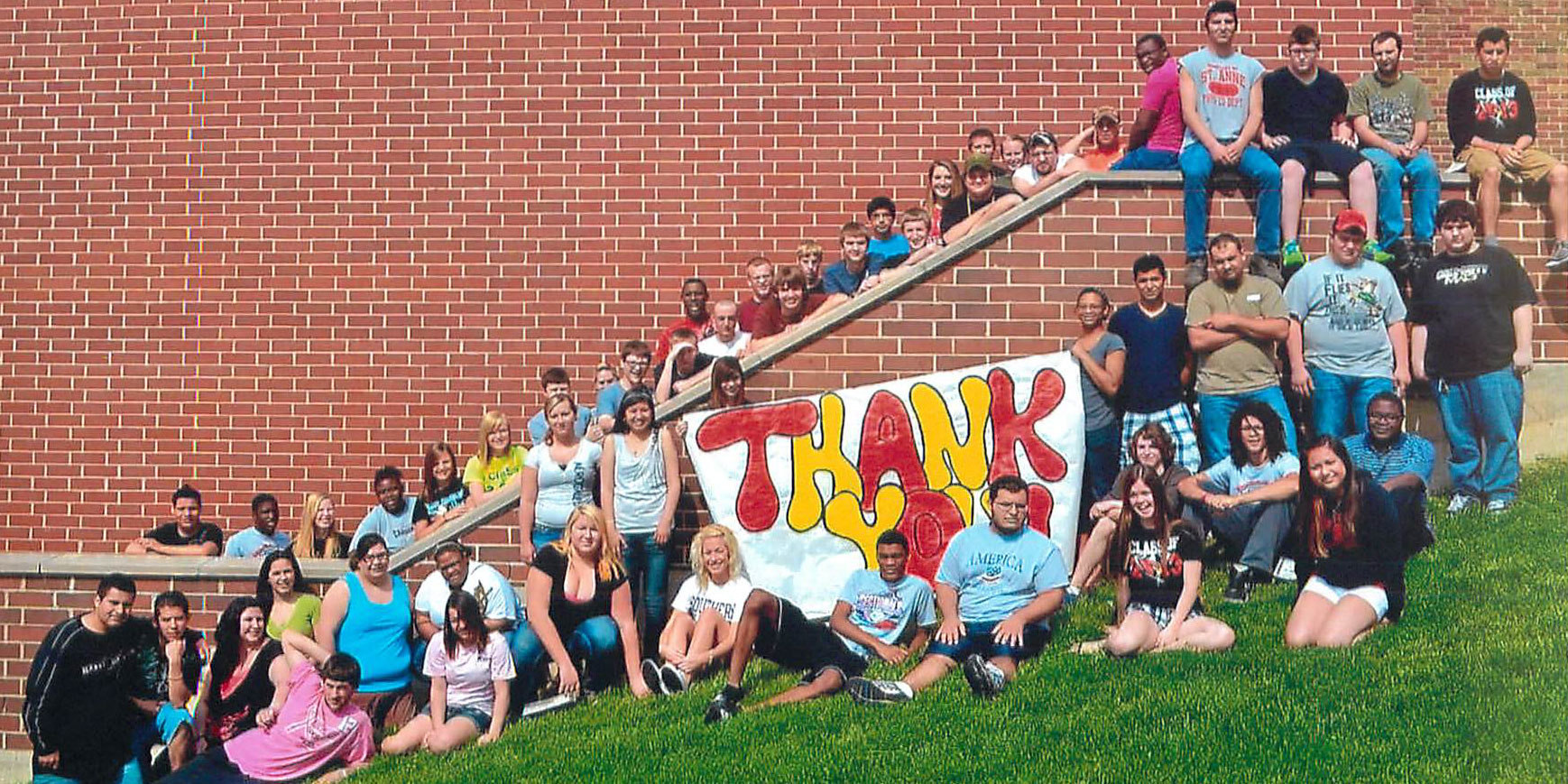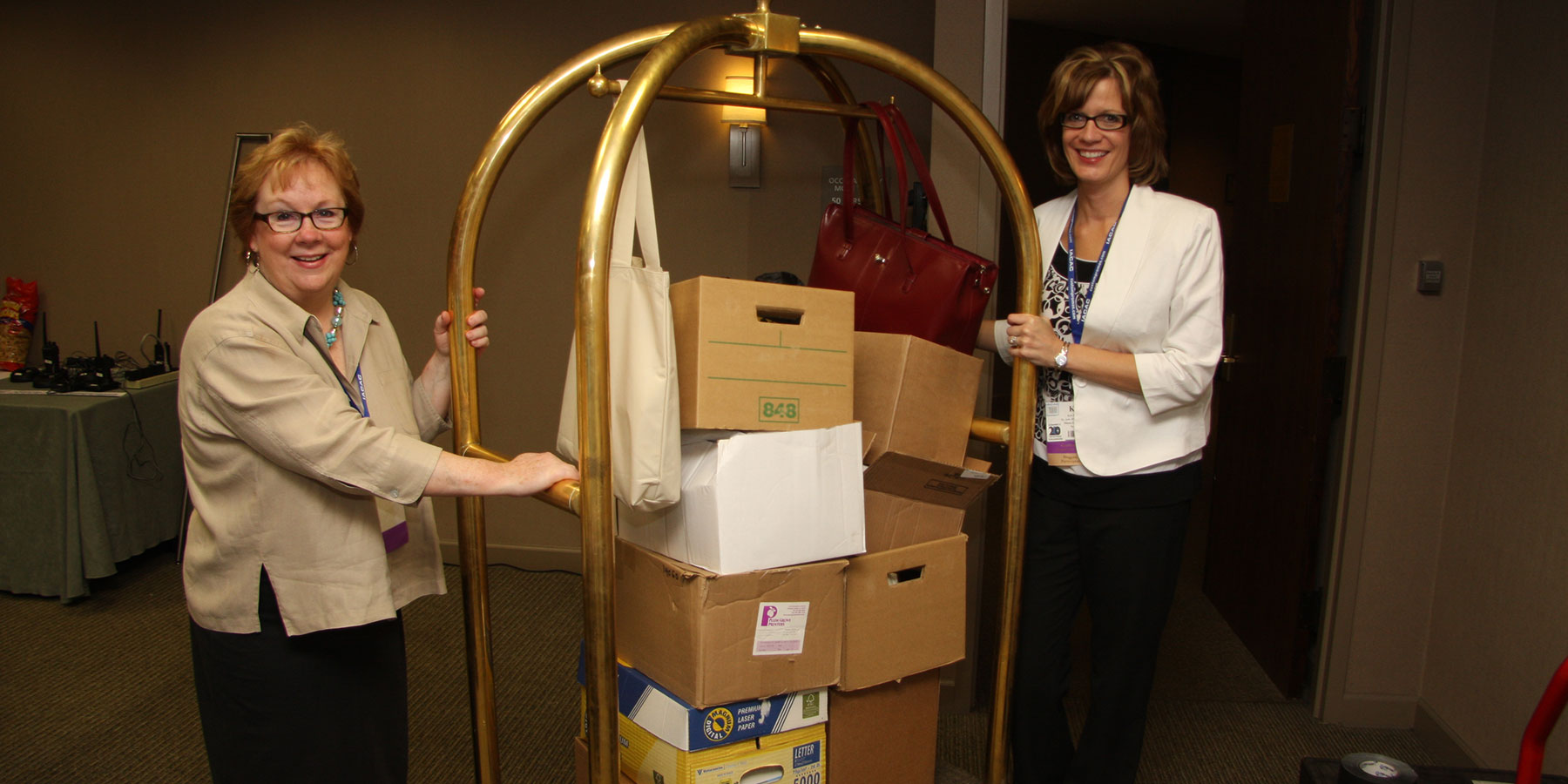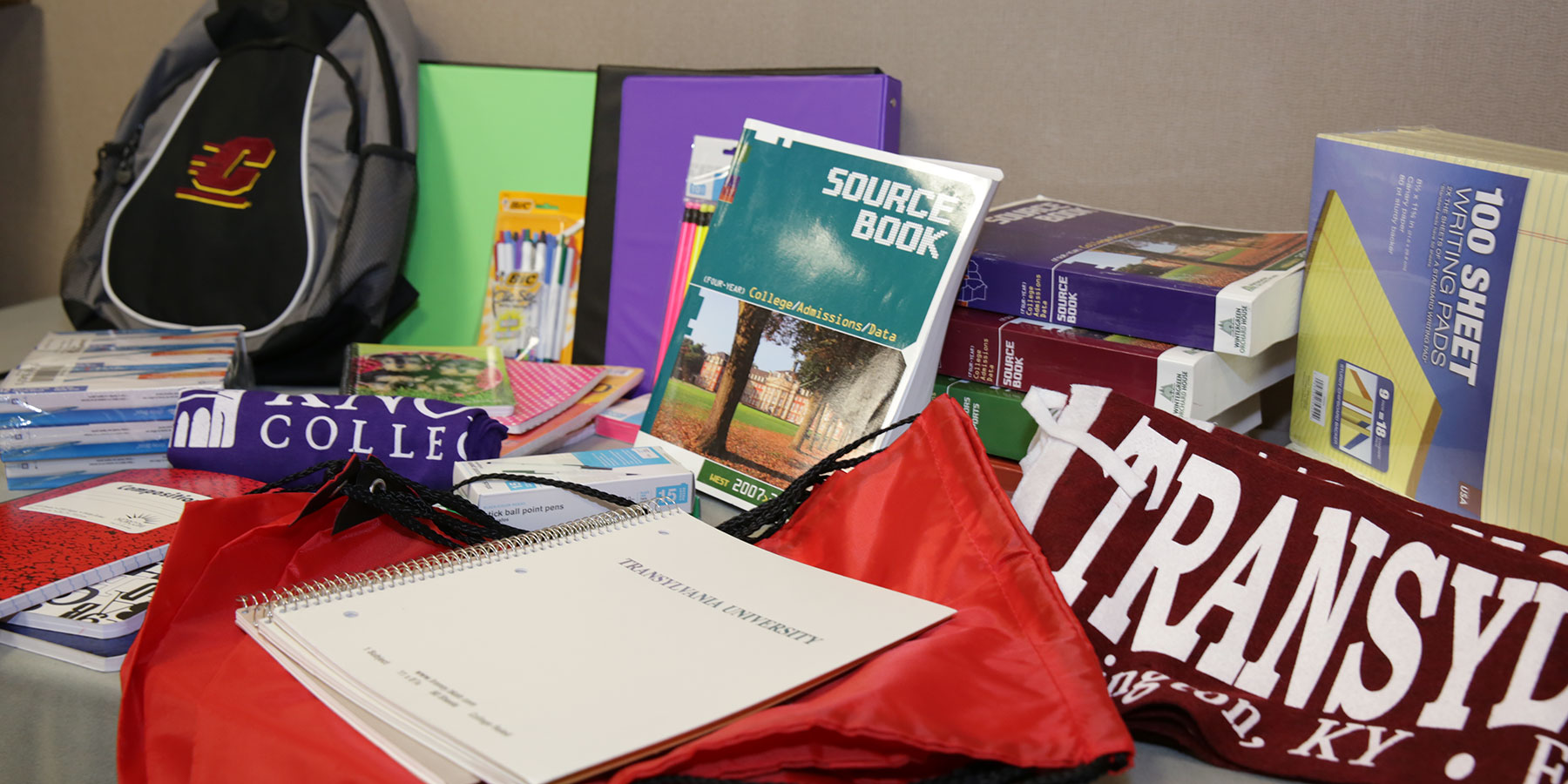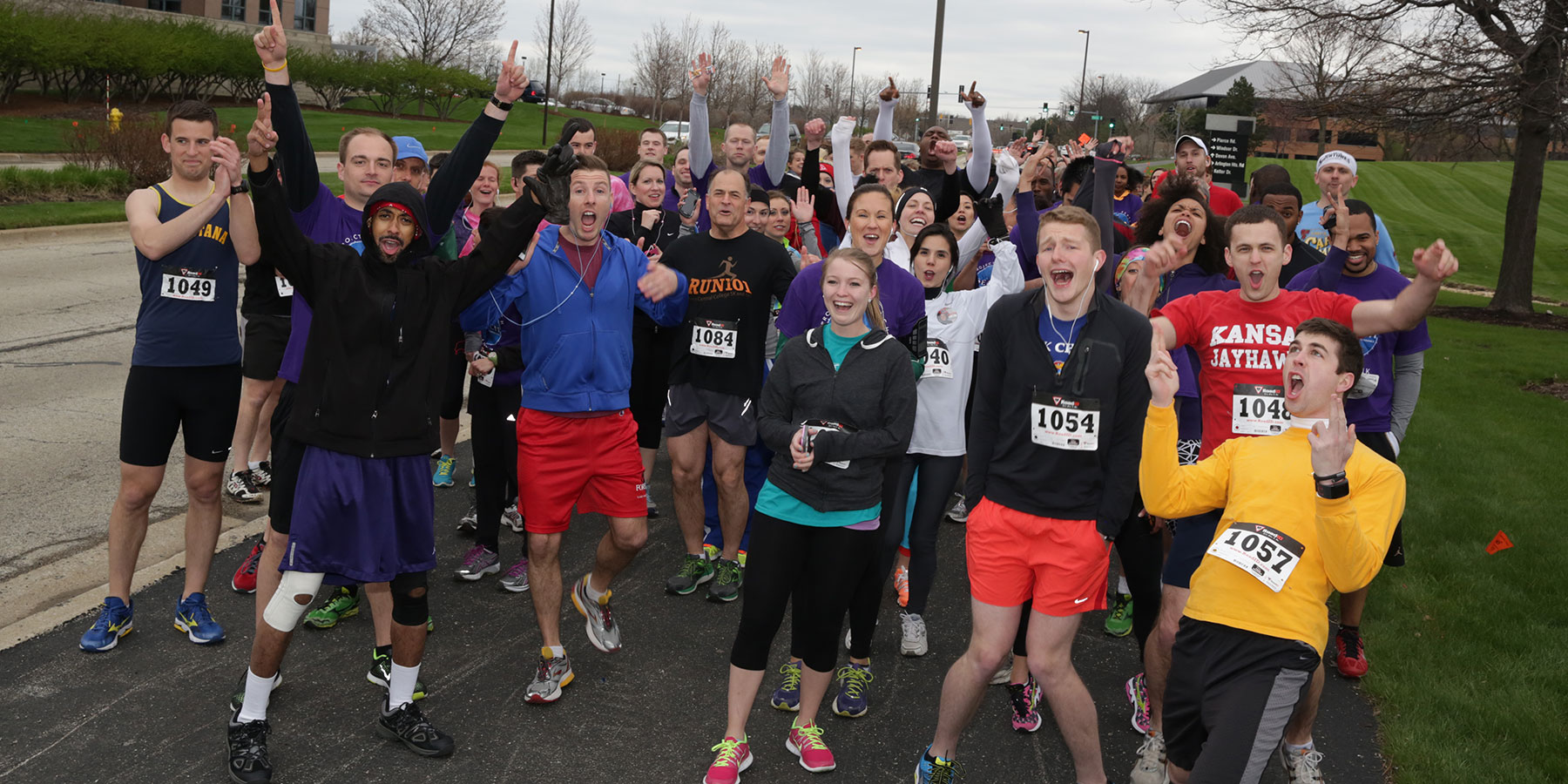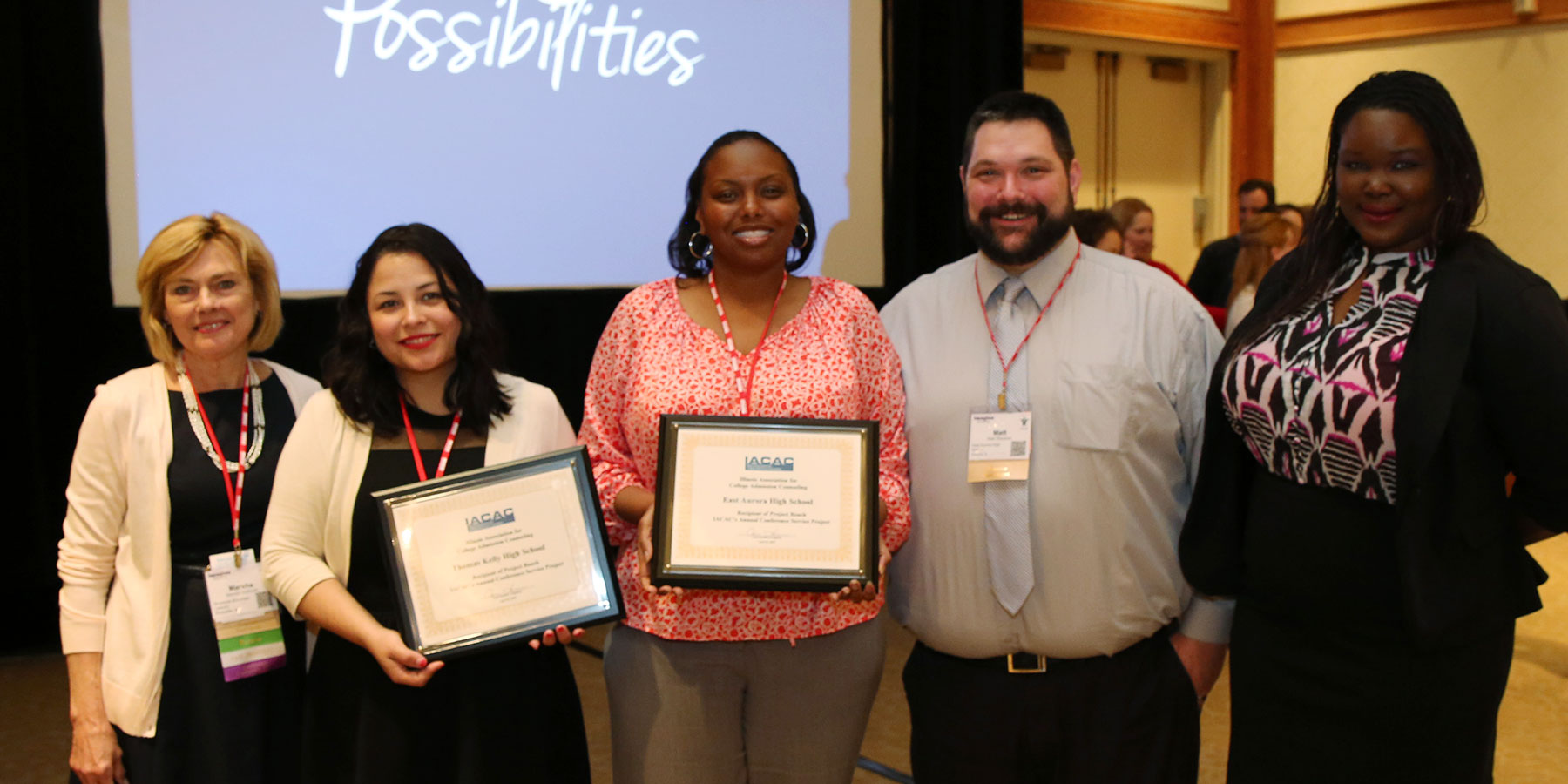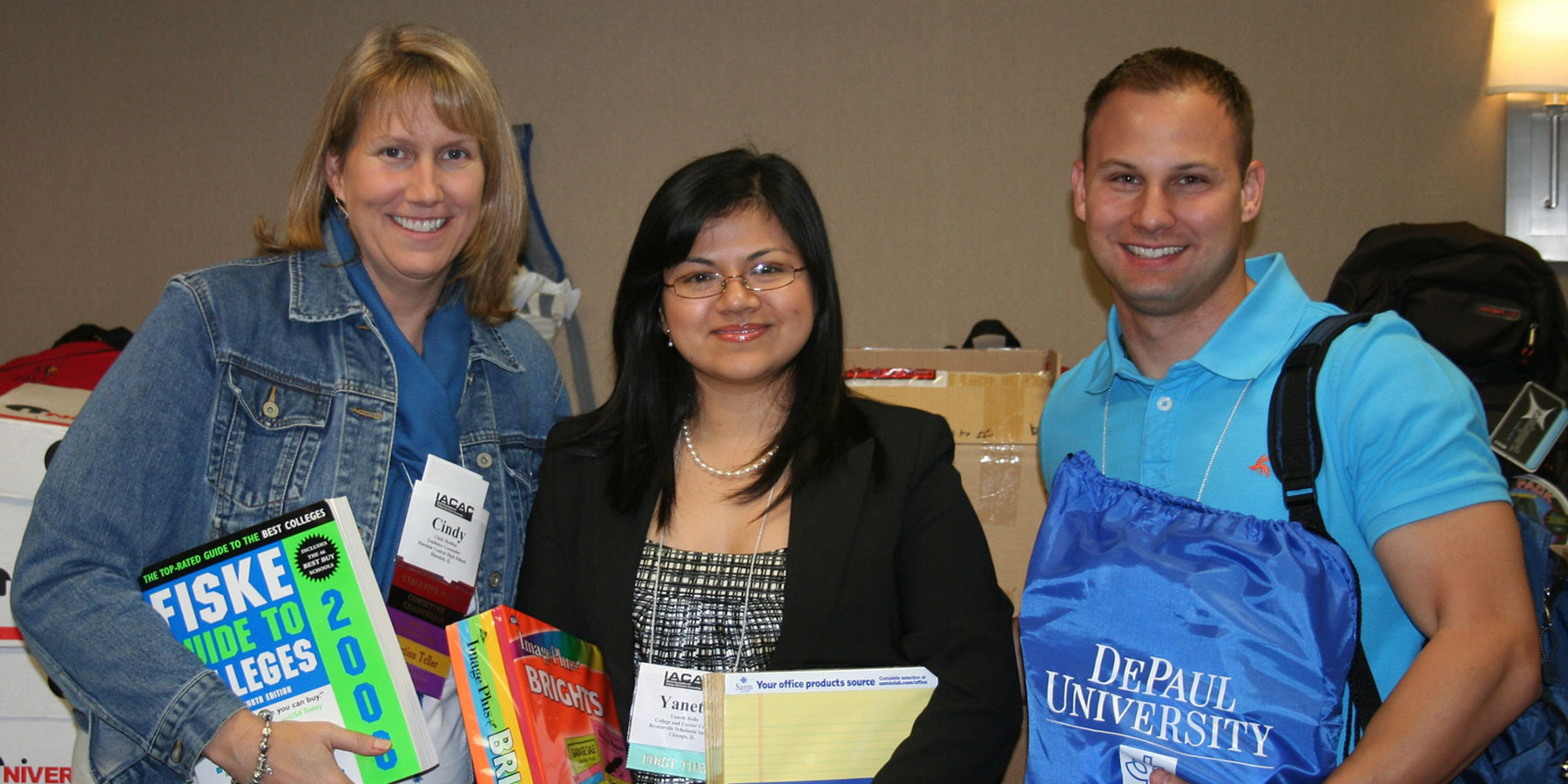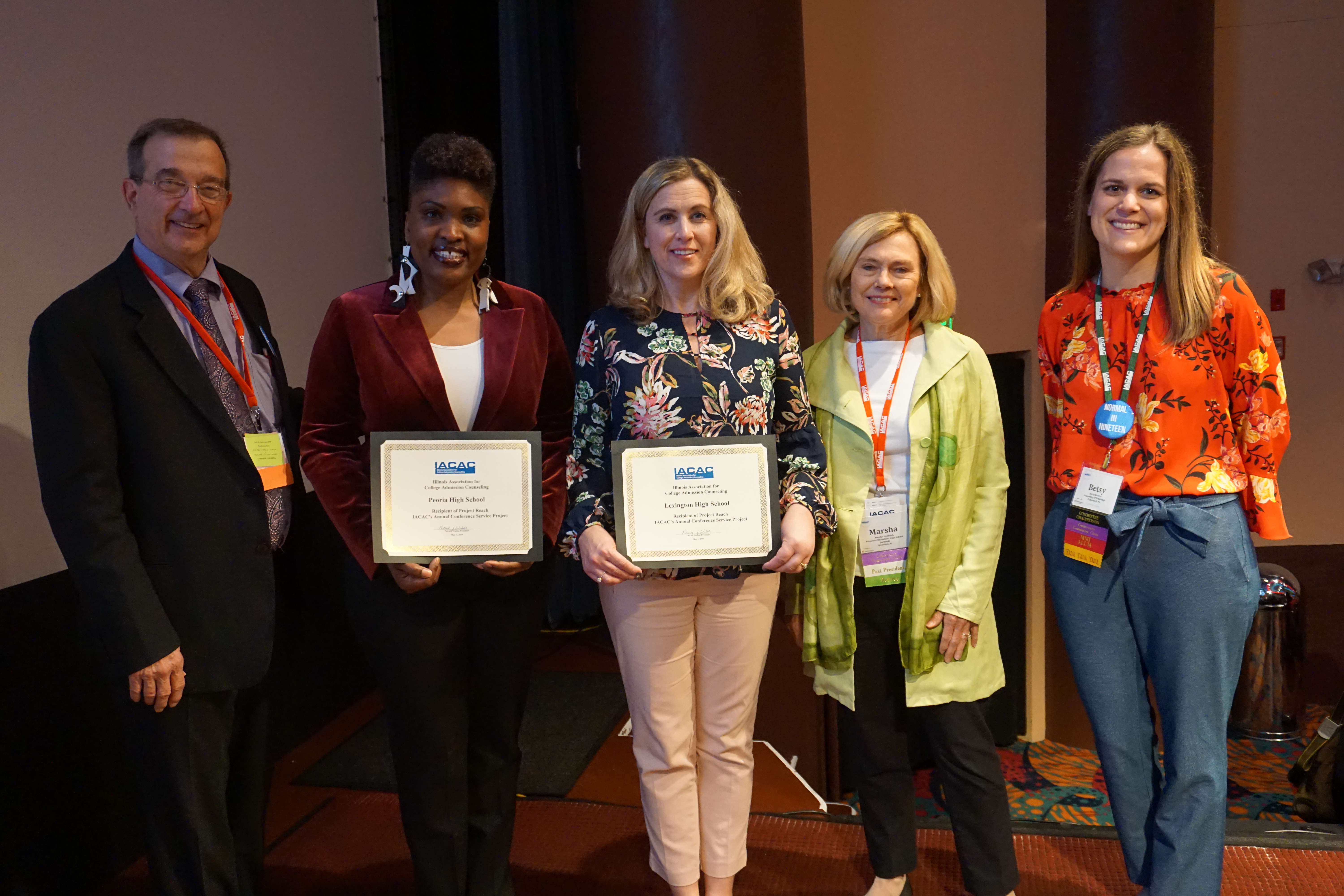 Project Reach is a service project of IACAC with the goal of providing school supplies, college counseling materials, monetary donations, and other resources to benefit students in need. An Illinois high school is selected each year as the beneficiary of the donations. The school is selected based on nominations from IACAC members by the Project Reach Committee and recognized at the Annual Conference.
Donate Supplies
We encourage IACAC members to donate new or gently used school supplies such as pens, notebooks, backpacks, pencil cases, markers, etc., that are appropriate for high school-aged students and classrooms. Donations will be collected at each of the District Seminars held throughout the state and at the Annual Conference.
Monetary donations can also be made online any time with a credit card. Donate now
Past Project Recipients have represented a wide variety of demographics. Learn more about these communities and the students they serve.