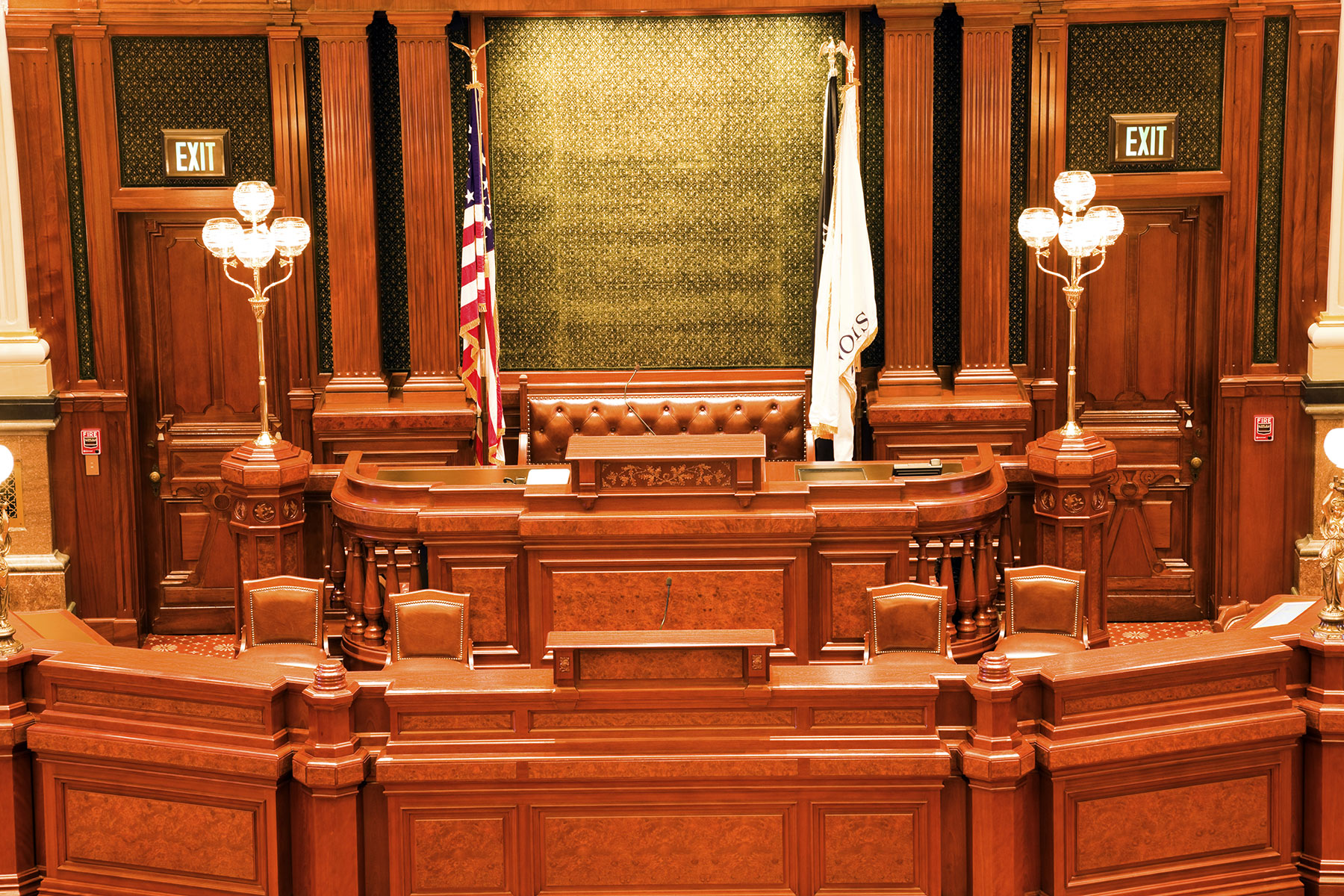 By Steve Landgraf, Bob Skorczewski, and Paul Welsh
Government Relations Committee Co-Chairs
The Government Relations Committee has been following the budget situation in Springfield closely. The current impasse leaves many students uncertain about their ability to finance higher education. Additionally, it puts a significant strain on colleges and universities. We want to provide this update and to give you the information you need to reach out to your legislators.
The state has passed limited budget items, such as the allocation for K-12 education. Other portions of the budget (such as state employee payroll) are being paid due to a court order. However, the MAP grant and operating funds to public universities have not been passed. Without a budget specifying the level of funding, the court-ordered items are being funded at last year's levels.  However, the temporary tax increase expired at the start of this year, which means that without new revenue the state will be unable fund the entire year at such levels. This leaves those that remain with a smaller piece of the pie.  
Institutions of higher education are working to manage this issue, and are doing their best to cover the MAP portion of the student bill for the fall 2015 semester. However, this is not sustainable, and many schools will not have the funds to cover these grants next semester.  While the proportion of operating funds that comes from the state has declined over the years, not having those funds represents a sizable hole in the budget for public colleges and universities.
There has been very little movement in the past several weeks, and it remains to be seen whether there will be any progress in the few legislative days that remain this fall. Since the General Assembly is scheduled to return October 20th, we have an opportunity to advocate for our students and for our profession.
We encourage all members to contact your state legislators and to advocate for the following:
Pass a budget that restores MAP funding to eligible students and keep the promise we made to these students and families.
Fully fund public Illinois institutions of higher education.  If we fail to adequately fund higher education in our state, our students will continue to flee to neighboring states that support their own public universities.
You can look up your legislators here.
As you talk with your officials, explain your professional experience with students and families. Give them examples of how this lack of funding is impacting the lives of our students.
If you contact one or more of your legislators, please send one of the GRC co-chairs a brief email documenting your contact.
As the fall continues, we will do our best to keep you updated on any progress in the budget discussion.
If you have any questions, please feel free to contact one of the chairs of the Government Relations Committee.
Thank you very much for your continued service to the students of Illinois.