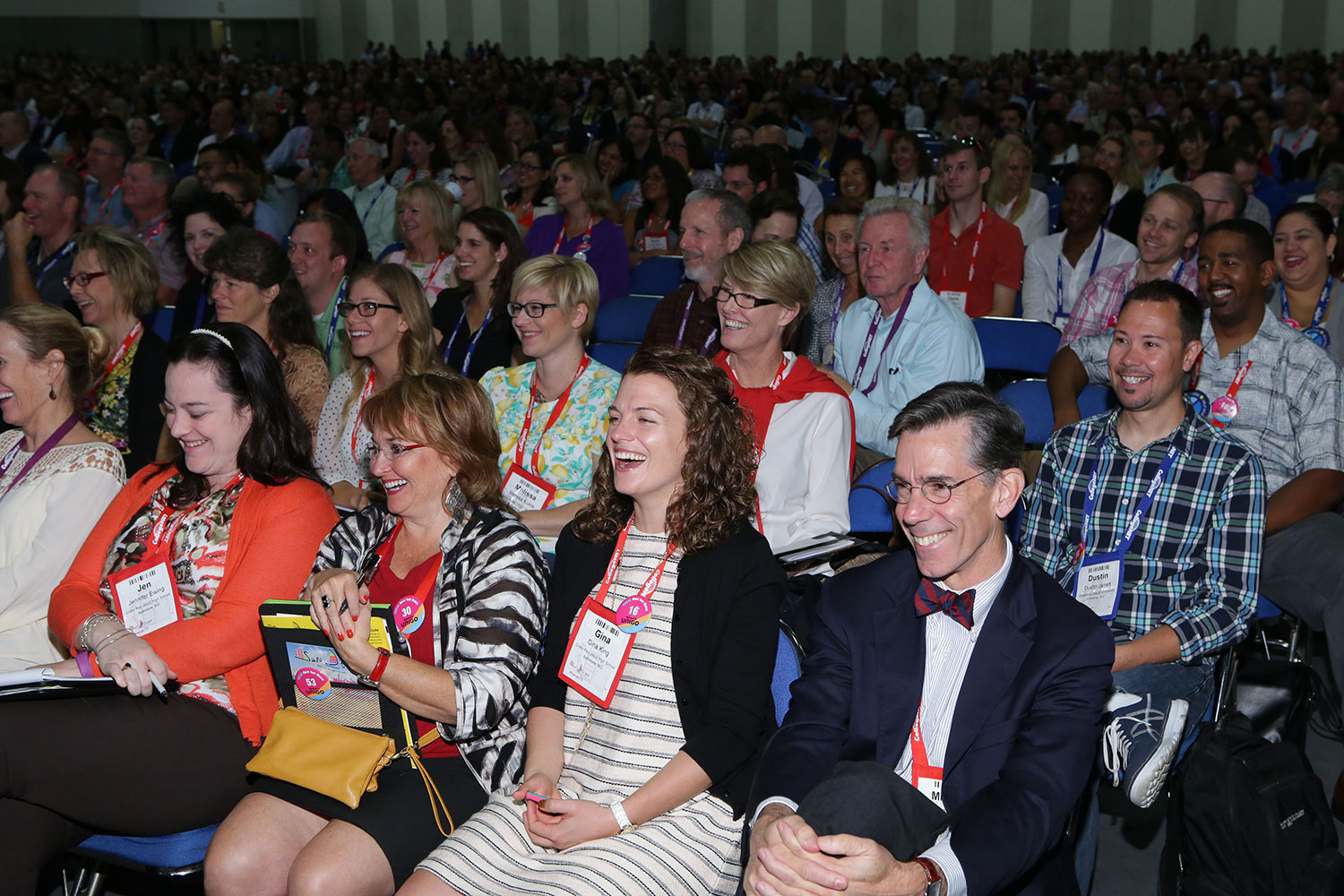 NACAC 2015: A Call To Action
By Drew Eder, Highland Park High School
The requests are seemingly endless this time of year. Can you help edit my essay? Are you available to discuss my list of colleges? Will you write me a letter of recommendation? Will you attend one more college fair? Can you check if my transcript was received? And the list goes on, and on, and on…
However, within the world of college counseling and college admissions, we have been called to consider a request from a parent we all might drop what we are doing to please: The First Lady, Michelle Obama. Almost 18 months ago, the gantlet was dropped – school counselors and college admissions professionals were challenged to go out of their way to use our expertise to help more students continue their pursuit of high education. In today's economy, a high school diploma just isn't enough, so the Reach Higher Initiative's goal is for the United States to have the highest proportion of college graduates in the world by 2020.
As a recipient of an IACAC professional development grant, I had the pleasure of being one of the 7,400 attendees at the NACAC Annual Conference in San Diego, California. At the opening session NACAC President, Jeff Fuller challenged every attendee by asking them, "How will each person at the conference go out of their way to help underrepresented students continue their educational path?" While many in the room live this mission on a daily basis with the students at our own institutions, it made me think about the impact that 7,400 united professionals with a wealth of college knowledge could have if each person made a commitment to support this initiative.
As the conference went on, I was fortunate to hear experts in our field share topics that were directly related to providing access to higher education. It was energizing to watch counselors who took risks and poured their hearts into programs that didn't just help the students planning to attend highly selective schools (which all of our boards of education and trustees care so much about), but for the students who arguably need our help the most. It is easy to "take our eye off the ball" in this way, as we scurry through another wild and crazy fall application season. It is simple human nature for us to feel the sense of relief after November 1 passes and the lion's share of early deadlines have passed. Naturally, the cycle that we all know and love is such that our juniors quickly start showing up at or door around the same time that our seniors' admissions decisions start arriving. Where has this natural cycle left us in supporting those students who didn't take care of admissions in the fall or might have intentions of attending community colleges? What about the students who realize late in their senior year that college is even a possibility for them? Sustaining our focus on these populations is another way to reach higher and ensure support for ALL students.
So how can we bring this national initiative to our local level? Own it. Write it down and share it with another colleague from IACAC and NACAC. Develop your plan alongside another member and promise to hold each other accountable. As I look at the recent work of our state association, I feel a sense of pride. Professional Pathways, a new outreach program for counselors from an entire district; the second year of a ground breaking conference to educate admissions professionals about supporting undocumented students; and a newly approved Transfer Summit that aims to assist in the matriculation of transfer students around the country. These initiatives are just some of many efforts that IACAC has in place. So are you still looking for a way to commit to the Reach Higher initiative? This association is a great place to start and can provide countless opportunities.
Albeit, cliché, I can't help but think about the story of the boy walking down the seashore and throwing seashells back into the sea. Just as he made a difference for each seashell that he returned to the seas, we have the opportunity – I will even say the responsibility – to do the same. Reach Higher, IACAC.