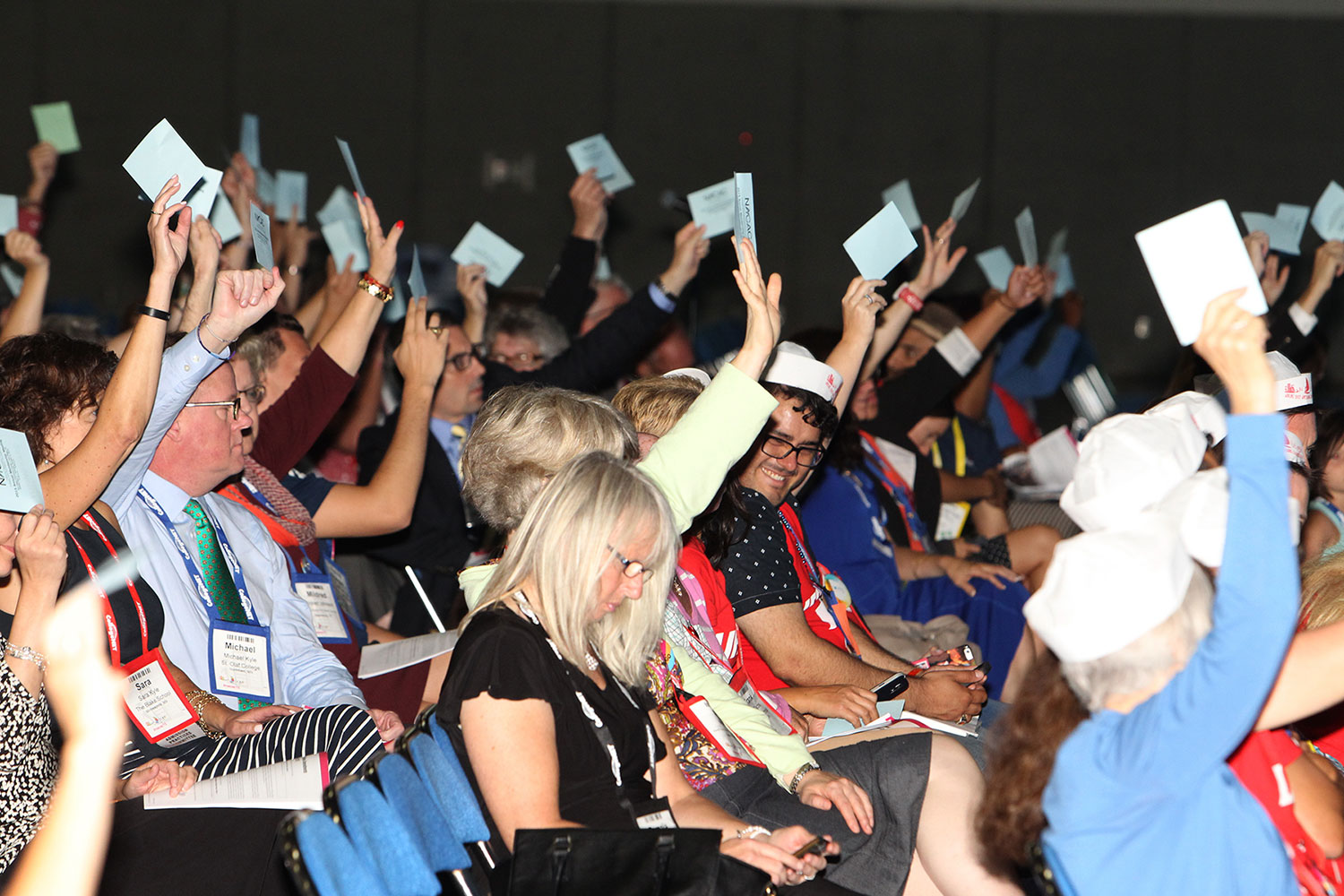 NACAC from the Delegates' Seat
By Brad Kain
Homewood-Flossmoor High School
Chief Delegate
San Diego National Association for College Admission Counseling (NACAC) 2015 was a great experience for all of the delegates, and the Illinois Association for College Admission Counseling (IACAC) was well represented! In San Diego, the IACAC delegate group met Tuesday evening to discuss our objectives. The group prepared to meet and greet the candidates running for board positions and discussed hot topics and motions that would be presented at the general assembly meeting.
Wednesday, September 30, 2015: The assembly preview. This meeting is where the assembly agenda was discussed. After lunch with the entire assembly, IACAC delegates met with the board candidates. IACAC was represented by 11 delegates, which gave Illinois one of the highest number of votes out of all of the ACAC's attending the conference. They came well-prepared and did a great job of leading the discussions on very difficult topics.
Thursday, October 1, 2015: The Affiliate Membership Meeting. IACAC members gathered to hear updates from the IACAC Executive Board, including: The Treasurer Report, The Membership Report, The Chief Delegate Report, The President-Elect Report, The Past-President Report, and The President Report.  The meeting lasted just under an hour and was so compelling that a few individuals from outside our organization joined us to hear about important IACAC issues.
Saturday, October 3, 2015: Assembly Meeting. The meeting began at 7:30 a.m. and featured the elections of new board members and proposals of new motions.  Delegates discussed and voted on new motions that were brought forward to the Statement of Practice and Good Practice Committee (SPGP). If you have not attended an assembly meeting in the past, go as a spectator in the general seating area. This gathering has been one of the most influential experiences of my career since I entered the profession 14 years ago. It allows attendees to see a macro view of the process that governs secondary and post-secondary institutions.
The Annual Membership Meeting is the final conference event Saturday afternoon. At this meeting, all attendees hear the election results and an overview of the discussions from the Assembly Meeting. Time is set aside for the installation of the new president-elect and the new additions to the board of directors. Awards were presented and there was an open forum before the passing of the presidential gavel and adjournment. It was a wonderful way to end the conference!
The NACAC conference is always a highlight of the year. It provides a great opportunity to attend informative sessions and a forum to network with a number of people. If you attend you will return to your jobs with enough energy to carry you through the school year. Please consider becoming involved with NACAC in any way that is in your comfort zone. It is a dynamic organization that has high impact on our profession. I hope to see you next year in Columbus, Ohio!