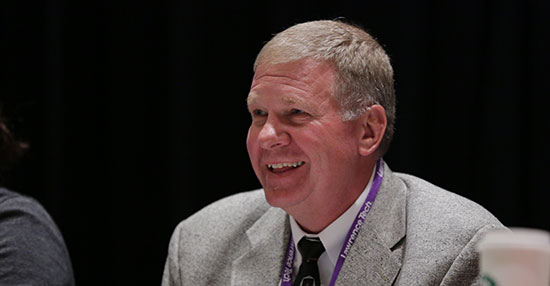 President's Update: Should Have Done This Earlier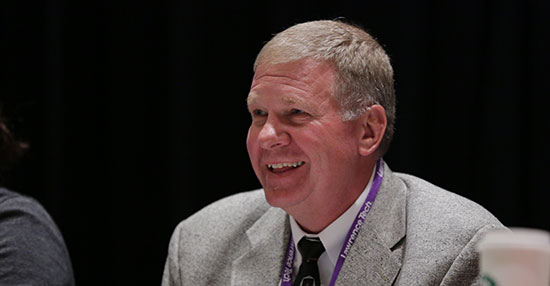 By Mike Dunker, President
I can't believe it has been two years since I nervously stood at the podium at conference and gave my acceptance speech as the candidate for President-Elect. I didn't know what I was getting myself into. As I look back, I am certainly glad I went through with it. The two years have just flown by! They have been two of the most rewarding years of my career.  I have learned so much, met so many wonderful people, got to travel around the country representing IACAC, and made some great contacts. My only regret is that I didn't do this earlier in my career, when I could have used all of this to help more students achieve their goals. If you are ever given this opportunity, I would encourage you to say "Yes":  it is well worth the time and energy. 
I would like to thank many people for making this such a wonderful experience. First, I would like to thank all of the board members that have served the past two years. They made the Board meetings enjoyable and productive. I would also like to thank all of the people who agreed to serve as committee chairs. These people do most of the work, and I seem to get the credit. Thanks to Dan Saavedra for helping me through the many technical issues I encountered. Thanks to Donna Epton for piloting me through the 2013 Annual Conference. I could not have pulled that off without her. Thanks for Linda Haffner for always being there to answer my questions. She is truly the person who makes IACAC run like a well-oiled machine. Thanks to Laura Docherty for helping me through year one.  She was always there to give advice or just lend a sympathetic ear.  Thanks to Todd Burrell for being there for me. I have his number on speed dial and use it regularly. Thanks to Annie Kremer for making me look like a genius when she accepted my request to take over as President-Elect Pro Tempore last fall. Lastly, thanks to all of you IACAC members. You have made the past two years very enjoyable by making me feel welcome and appreciated.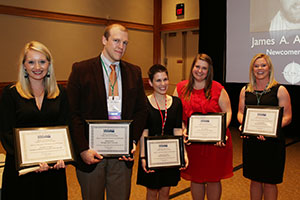 I would also like to recognize some very special people. One of the privileges the President has every year is to select the award winners at the Annual Conference. I believe we had some very deserving winners this year. The James Alexander Newcomer Awards went to: Jennifer Coomer, Southern Illinois University at Edwardsville; Mike Ford, Michigan State University; Lauren O'Connor, Westmont High School; Rosa Reiber, Concordia University; and Ali Willoughby, McKendree University.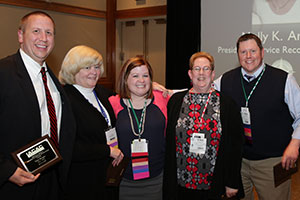 The Molly Arnold Service Recognition Awards went to: Nate Bargar, Illinois State University; Carol Lee Barry, Daniel Murphy Foundation; Mike Melinder, Indiana University Purdue University Indianapolis; Megan O'Rourke, Marquette University; and Ellen Rostker, Chicagoland Jewish High School.  Congratulations to all of these fantastic people.  
I am not going away. I hope to make my Past President year a productive one. My biggest goal is to put together The IACAC Leadership Handbook. This has been a long time in the making and I hope to have it ready by next spring. It will also be my responsibility to put forth an impressive slate of candidates for the elections next year. Please don't be afraid to nominate someone or even yourself for one of these positions. If I come calling next year asking you to consider running for office, please consider saying "Yes."
Thanks again to all of you.  It has been a great two years.