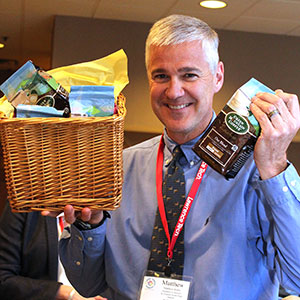 Searching Silent Auction Donations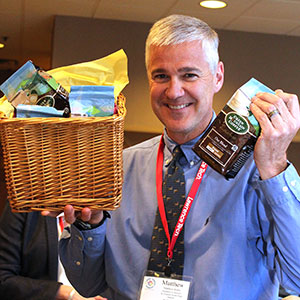 Each spring IACAC holds a silent auction and basket raffle during its annual conference to help raise funds to support our educational programs.
We are still SEARCHING for donations!
With the 2014 conference less than four weeks away, the committee is hard at work soliciting donations from various industries throughout the great state of Illinois.
As we attempt to exceed the amount raised in 2013, we would like to request your assistance with the following:
Donate a small item (bottle of wine, gift card or anything you can think of!) that you might not be using anytime soon
Reach out to your place of employment, a local business or organization to see if they would be willing to donate a gift card, gift basket or a donation of services
Put together a basket of swag to promote your University, college town, athletic conference, etc.
Some ideas:

A college mug + a $5 Starbucks Gift Card
Wine from a winery near your college
Game day or theatre tickets

Let us know about your donation(s) or basket
We appreciate your efforts in making 2014 a banner year for IACAC!   
While you're at the conference
We also hope that you will support our efforts by purchasing 50/50 tickets or stopping by the raffle committee tables on Thursday, May 1st to consider bidding on some of the fabulous prizes that have been donated this year.
A sampling of items that have been generously donated in the past
Disney World Park Hopper Passes, a Free Flight Lesson from Lewis Aviation, Lollapalooza 3-day passes, Wedding Planning Package from Camille Victoria Weddings, Wine Tasting Certificates, 10 Gold Passes to CPX Sports Paintball, Cubs Rooftop Tickets, St. Louis Cardinals Tickets, White Sox Tickets, gift cards, museum passes and much, much more.
Opportunities to win prizes
50/50 Raffle Tickets
Committee members will be selling 50/50 raffle tickets throughout conference for three separate drawings. Tickets cost 1 for $3 or 4 for $10.
Raffle Baskets
Stop by the table on Thursday, May 1st and purchase tickets for our basket raffle. Tickets cost 1 for $5 or 5 for $20.
Silent Auction
Check out and consider bidding on some of our generally donated items. Stop by the table on Thursday, May 1st to make your bid. Bid numbers cost $2.
We are still accepting donations
For any questions or concerns you may contact the Co-Chairs: Rachel O'Connell, Michele Brown, or Mike Ford