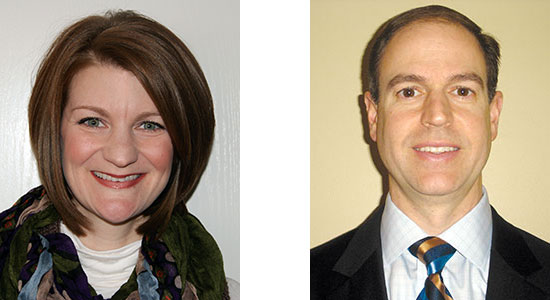 Candidates for Secretary 2014-2015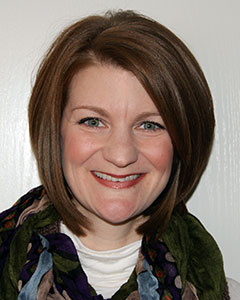 Erin Hoover
Assistant Director of Admission/Regional Representative
McKendree University
Education:
B.A., North Central College, 2005
IACAC Member: 8 years 
IACAC Activities:
Annual Conference Committee Chair: Exhibitors, Program;
Annual Conference Presenter;
Annual Conference Committee Member: First-Timer's Lunch, Registration & Hospitality, On-Site, Program, Tellers; Summer Institute Committee Member; Summer Institute Committee Chair;
Mentorship Committee Member;
James A. Alexander Newcomer Award Recipient
Other Professional Activities:
CARR Member (2011–present);
CARR Membership Chairperson (2012–present) 
Candidate Statement:
Let me jump straight to the point of my candidate statement, I love @IACAC, I truly love it. I'm fairly certain I'm not the only IACAC member who would "tweet" that from the campus quad. For me, it was love at first sight when I attended Summer Institute at McKendree University; an experience that forged the opportunity for me to work as their regional representative. Very early on, I recognized the astounding impact IACAC has on our schools, our communities, and, most importantly, on our students. What I didn't realize, until leaving the profession for a year, was the profound impact IACAC has on my professional and personal life. I am honored to ask for your vote in allowing me to impact IACAC in serving on the Executive Board as its Secretary.
For those of you that know me, you know I'm pretty passionate about details, structure, and organization. Let's see, you could easily change my name to Erin "note-taker" Hoover or Erin "editing-queen" Hoover… see where I'm going with this? This passion for gathering information, recording it, and connecting it will guide my tenure as Secretary, if elected. The Secretary position is incredibly important to the past, present, and future of our organization and it's a role I feel well qualified to fulfill.
I would be grateful and honored if you'd allow me to add Erin "IACAC Secretary" Hoover to my list of descriptive monikers.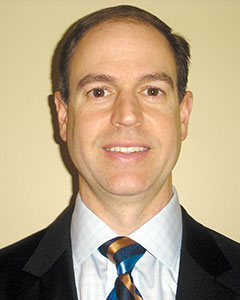 Tom Shorrock
Post High School Counselor
New Trier High School

Education:
B.A. Miami University, Oxford, OH; 
M.P.A. University of Illinois, Chicago, IL; 
M. Ed. Loyola University, Chicago, IL
IACAC Member: 15 years
IACAC Activities:
IACAC Admissions Practices Committee Member (2005–2014);
Co-Chair, Admissions Practices Committee (2006–2010);
IACAC Annual Conference, Session Presenter and Moderator (2006, 2008, 2010, 2011, 2012, 2013, 2014);
IACAC Executive Board (1998–2000, 2006–2010);
Author, Featured Article, IACAC Newsbrief: Two Sides of May 1st: Ethical Decisions for Students (2010);
NACAC Delegate (2006–2009);
IACAC Current Trends and Future Issues Committee Member(2007–2009);
Presenter, IACAC Summer Institute, Ethical Issues in College Admissions (2007–2011);
Co-Chair, IACAC Program Committee: Annual Conference (2006);
Co-Chair, IACAC First Timer's Committee: Annual Conference (1998–2000);
IACAC Summer Institute Faculty Member (1997–2000);
IACAC Mentorship Program Participant (1998–2000);
IACAC Executive Board (1998–2000);
IACAC North and West Chicago District Seminar Committee Member (1998–1999); 
Co-Chair, IACAC Summer Institute Committee (1998–1999)
NACAC Activities:
Member 11 years; NACAC Delegate (2006–2009) 
Other Professional Activities:
Presenter, College Board Midwest Regional Conference, CSI: C Student Investigation: (2009);
CASE Summer Institute for Educational Fund Raising, Dartmouth College (2000);
Council for the Advancement and Support of Education (CASE) (2000–2003);
Jesuit High School College Counseling Association (2003–2006);
The Academy for College Admissions Counseling, Faculty member (2009–present) 
Candidate Statement:
IACAC is a constant resource upon which I have relied throughout my fifteen years as a counselor and for which I have always considered it a privilege to serve. Thus, it is an honor to have an opportunity to continue to work within our professional organization as Secretary. I would embrace this new experience to join the executive board and work to support our leadership, our membership, our respective institutions and the students and families we all work hard to serve.
Joining IACAC in 1996, I was very fortunate to have been introduced to our state association from the outset of my career. Since that time IACAC has presented so many valuable opportunities for me to grow professionally. Most recently, as a member or the Admissions Practices committee and former chair, I am always reminded of how much we all have to contribute to this profession through the diverse backgrounds and experiences we bring to the table. I have learned so much from these valuable perspectives and am inspired by the constant dedication on display day in and day out. Through the relationship-building and resources inherent to being a member of IACAC, it is easy to see how the path of anyone's profession can be further enriched by volunteering your time to work with colleagues from across the state.
I also try to always remember that one is never too experienced to learn something new and realize how important it is to not be so complacent as to miss the opportunities to embrace new challenges to grow professionally. To the Secretary position, if elected, I would bring a commitment to the mission of supporting counseling professionals on both sides of the desk and contribute my own perspectives to the continued growth and direction of IACAC. In the words of Jim Conroy, my department chair at New Trier, "if it is good for kids, then it is worth doing." Everything we do that enhances our experiences and professionalism as counselors all contributes to the well-being of the students and families with whom we work. I look forward to serving in a new capacity as Secretary if given the opportunity.