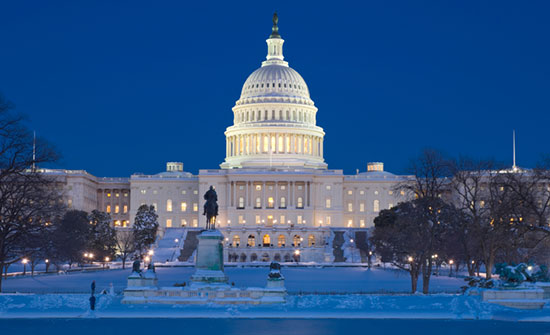 Advocacy in our nation's capital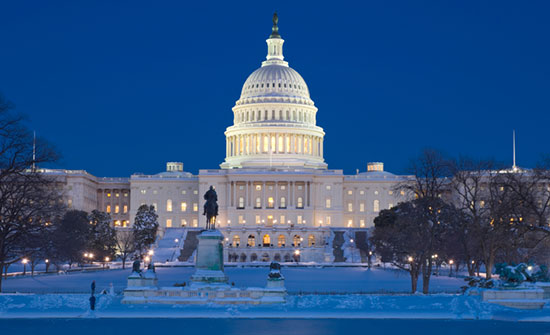 By Bob Zigmund, Saint Ignatius College Prep
Government Relations Committee Co-Chair
Every year, NACAC's Government Relations Committee hosts a two-day event consisting of legislation updates and conversation as well as a day of education advocacy in which members from across the country, including NACAC leadership, are able to participate. IACAC President Mike Dunker, President-Elect Annie Kremer, and Government Relations chairs Bill Morrison, Bob Skorczewski, and Bob Zigmund represented our state's affiliate and met with the NACAC Committee and other members of state and affiliate members. We were also slated to meet with seven members of the Senate and House but, unfortunately, the Government was shut down on our advocacy day due to extreme weather. The day of meetings was hosted by the National Government Relations Committee and included presentations by NACAC, the Legislative Director for Rep. Suzanne Bonamici (OR-01), the New America Foundation, the Director of Policy Development for ACT, and Virginia State Delegate Tom Rust (R-86th Dist.).
The national Government Relations Committee is currently focused on six major policy areas, all of which were discussed during the meeting and were slated to be presented to the members of the House and Senate offices. The main points are divided between two agendas: the college access agenda and the student protection agenda. The college access agenda promotes 1) access to quality counseling, 2) need-based financial aid, and 3) rigorous curriculum for all students. The student protection agenda promotes 1) the protection of students in the admission process, 2) the protection of student borrowers, and 3) the protection of taxpayer dollars. This second agenda has been created more recently by the National Committee and aims to regulate college admission activities such as incentive compensation, misrepresentation of information to students, the promotion of private loans over federal loans, and more.
Seeing that, in previous years, the members of the House and Senate offices were receptive to the goals that were presented and some even solicited the assistance of NACAC and IACAC to help promote these agenda items even further, IACAC's Government Relations Committee plans to follow-up via phone and email with our original appointments.
Lastly, the new topic of "Pay It Forward" initiatives was presented during the legislation meetings. According to NACAC, this "new model for financing higher education, most commonly referred to as 'Pay It Forward,' or 'Pay Forward, Pay Back,' would allow students to attend college without payments up front. Instead, students would sign a contract and agree to pay a portion of their income for a designated amount of time after graduating and entering the workforce. The idea behind 'Pay It Forward' proposals came from a student-led project at Portland State University in December 2012. Students of a capstone class on student debt designed a proposal similar to ideas from the Economic Opportunity Institute in Washington and loan-repayment programs in Australia and the United Kingdom." There were multiple viewpoints on these initiatives presented. More information on Pay It Forward.