Candidates for Council Team Director – Secondary 2014-2015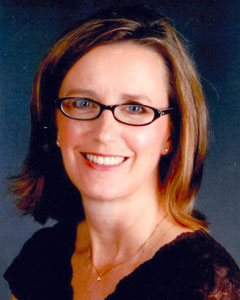 Elizabeth Hannon
College Counselor
Barrington High School
Education:
B.S. Business Administration, Marquette University;
M.S. Human Services/School Counseling , National-Louis University;
M.A. Educational Leadership, Type 75 Certificate, Northeastern Illinois University 
IACAC Member: 8 years
IACAC Activities:
Annual conference attendee (past 6 years);
District Seminar Attendee (2008, 2012–2014);
Mentorship Committee (2012–2013);
First Timers Table Host (2013); 
Mentorship Committee Tri-Chair (2013–14);
Annual Conference Presenter (2014);
Plane O' Fun (2014)
NACAC Activities: Member 6 years;
Annual Conference Attendee 2012, 2013 
Other Professional Activities:
Academy for College Counseling 101, 201, 301;
Chicago Area College Counselors Association;
Chicago Area Naviance Network;
American School Counselor Association;
Illinois School Counselor Association 
Candidate Statement:
I remember how incredibly lost I felt in college when, after spending two years studying nursing, I realized I no longer wanted to be a nurse. While I loved the sciences, I actually dreaded the clinical rotations in the hospital and couldn't wait for my morning shifts to end. Realizing my junior year in college was rapidly approaching, I desperately needed some mentoring or guidance to aid in my quest for a new college major. The career center counselors were incredibly helpful and I realized then that I would love to be in a profession where I too could counsel young adults.
I consider myself incredibly fortunate to now be in a position to offer the guidance and mentoring to teens that I once relied on. As I recently transitioned into the role of college counselor, I have greatly benefitted from the support that IACAC has provided. I continue to be amazed by the kindness and encouragement continually offered me by numerous IACAC colleagues. Because of this support, I have been drawn to deepen my involvement in IACAC. As a Mentorship Committee Chair, I have continued to develop personally and professionally by reaping the rewards of a mentee-mentor relationship, and providing others with the chance to profit from this same sort of professional bond.
I am incredibly honored to be nominated as Council Team Director. If elected, I will gladly serve IACAC, ready and willing to give back to the association that I have gained so much from.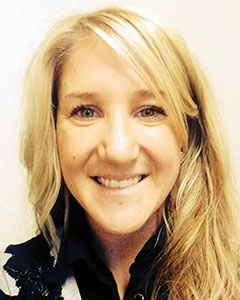 Renee Koziol
College Counselor
Trinity High School 
Education:
B.A. Applied Psychology, University of Illinois at Chicago;
M.A. School Counseling, Lewis University 
IACAC Activities:
Scholarship Committee Co-Chair (2013–14);
Inclusion, Access and Success Committee (2013–14);
Professional Development Grants Committee (2013–14);
Registration and Hospitality (2014);
Annual Conference Attendee (2008, 2009, 2011–present), Moderator (2013, 2014); On-Site Committee (2008);
District Seminar Attendee (2008, 2009, 2012, 2013);
Micro Bus Tour (2008, 2010);
Bus O' Fun (2013)
Plane O' Fun (2014)
NACAC Activities: Member 1 year;
Annual Conference Attendee (2013)
Other Professional Activities:
The Academy for College Counseling (101, 201, & 301)
ISAC Financial Aid Certification Program (2013) 
Candidate Statement:
With great enthusiasm, confidence, and honor I accept my nomination as candidate for Council Team Director – Secondary. As a typical first generation student I struggled through the college application process. This experience had a profound impact on me which subsequently led me to decide, without hesitation, to become a high school counselor. During my internship at Hinsdale Central High School (2007-2008) I was very fortunate to have mentors who encouraged me to get involved with IACAC and attend my first conference. I had no idea what to expect at my first conference but I was introduced to an absolutely well organized, innovative, and collaborative organization with passionate and knowledgeable members that have inspired me to continue to my own professional development and eagerly give back as well.
My career as a school counselor began at Canton High School, a public school in Central Illinois. After two years there I moved back to Chicago and have been the college counselor at Trinity High School for the last three years. IACAC has assisted in enhancing my counseling abilities, communication and networking skills, and knowledge of trends in higher education and the college application process. I am indebted to IACAC for providing opportunities for professional growth and opportunities to make connections and friendships with professionals on both sides of the desk. As a NACAC Conference grant recipient in 2013, I was able to attend the conference in Toronto which provided me with such an eye-opening experience. Serving on the Professional Grants Committee this year has allowed me to help give back to members seeking the same professional growth that I was awarded. Additionally, last year I was asked to serve as a co-chair for the IACAC Scholarship committee which has been a truly rewarding experience. Not only have I developed my communication, organization, and leadership skills but I am part of a committee that has the opportunity to award five deserving students a scholarship to help continue their post-secondary education.
If given the opportunity to serve IACAC within this role I will continue to work diligently to support the organization and its members. I am confident that my deep commitment to this profession, strong work ethic, and diverse experiences would enable me to effectively contribute to the efforts, values, and goals of this exceptional organization. I sincerely thank you for your consideration.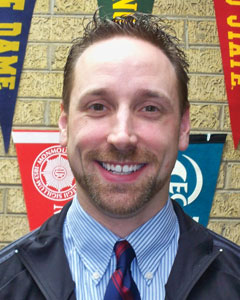 Jason Kuffel
Director of College and Career Counseling
Notre Dame College Prep

Education:
B.A. Sociology, Loras College, Dubuque, IA;
B.A. Criminal Justice, Loras College, Dubuque, IA;
M.S.E. Counselor Education, University of Wisconsin – Platteville, WI
IACAC Member: 7 years
IACAC Activities:
Annual Conference: Attendee (2007-2013), On-Site Committee (2011);
West & North Suburban District Seminar Committee (2008-Present): The Bridge from High School to College;
The True Expense of a College Education – Going Beyond Sticker Price;
Comparing Net Costs;
The College Selection Process and the Special Needs Student; Maximum Academic Counseling for Major Success in Engineering, Business, and Healthcare;
Athletic Recruiting: What the heck do I say? The ABC's for High School Counselors;
College Fairs: the good, the bad, the creative…;
Mentor (2010, 2011);
High School Director Candidate (2010) 
NACAC Activities: Member 7 years;
Annual Conference Attendee
Other Professional Activities:
Chicago Area Naviance Network;
Chicago Area College Counseling Association; ACT State Organization Member;
Academy for College Counseling 101, 102
Candidate Statement:
I am honored to be nominated to serve as Secondary Counsel Team Director on the IACAC Board. It is not often that someone is recognized by their peers for their contributions to their school and profession. This nomination has inspired me even more to continue my daily work with high school students, college admission counselors, and fellow IACAC colleagues to make this the best organization in the nation.
Over the past seven years, I have had the opportunity to provide leadership, resources, and consultation services to students, families, counselors, and community members about the complex college selection and admission process. Networking with college admissions officials, meeting with college representatives, and attending college programs has helped me stay abreast of issues and trends in college admissions, higher education, and testing in order to create a program that best suits the needs of my students and their families.
Through my experiences at Notre Dame and being an active member of the IACAC District Seminar committee I have developed collaborative, leadership, and organizational skills that will help me guide the counsel team I would be chairing. I have had the tremendous opportunity to work on and lead numerous committees and sub-committees at Notre Dame to help develop a school wide plan for the future. My position at Notre Dame has allowed me to develop, organize, and run many new educational events for our students and parents. I am truly looking forward to working with all members of IACAC through this position to provide the best possible opportunities for the states counselors and their counselees.
Serving as Secondary Counsel Team Director will allow me to serve as a voice and mentor for both high school and college counselors. I want to serve in this position because I have a strong passion for college counseling and for developing opportunities that empower high school students, counselors, and admission representatives. It is with humble enthusiasm that I accept the nomination of Team Director. If elected I promise to make use of consistent evaluation, assessment, delivery, and goals of the programs within the IACAC. I look forward to serving all who work with high school students by bringing innovative ideas and perspective to an already forward thinking organization.