Candidate for Council Team Director – Postsecondary 2014-2015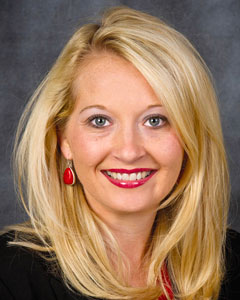 Jennifer Coomer
Admission Counselor/Coordinator for New Student Programs
Southern Illinois University Edwardsville
Education:
B.S. in Political Science, Murray State University (2005);
M.B.A., Murray State University (2008)
Previous Employment:
Prior to admissions, I was a H.S. social studies teacher in KY and was the Director of Membership for the Lincoln Park Chamber of Commerce.
IACAC Member: 3 years
IACAC Activities:
Mentorship Committee: (2012–2014); Co-Chair (2013–2014); Summer Institute Committee at UIS (2012–2013);
Session Presenter at the 2013 Summer Institute at UIS;
Proud alum of Summer Institute 2012 at Elmhurst College; IACAC Advocacy Day on the Hill (2014);
On-site Conference Committee (2012, 2013);
First-Timers Conference Committee (2013, 2014);
Annual Conference: Session Presenter (2013, 2014); Session Moderator (2012) 
NACAC Activities: Member 1 year
Other Professional Activities:
NODA (National Orientation Directors Association) member (2012-2014); NODA Region V Conference (2012, 2014);
MOACAC (Missouri) member (2012-2014);
KYACAC (Kentucky) member (2012-2014);
Murray State University Alumni Association Board of Governors (2010-2016)
Candidate Statement:
It is such an honor to be nominated as a candidate for the IACAC Post-Secondary Council Team Director position. I have felt blessed to be a member of such a strong organization that has such a lasting impact on both students and admission professionals.
Fortunately, I have had a number of mentors within the organization that have encouraged me to get involved and connect with others who want to further the mission of IACAC. I have always had the support of Todd Burrell, my Director of Admissions at SIUE, and am very thankful for the opportunity to engage in professional development that benefits not only myself, but my institution. Also, Rob Walton has been my mentor through the Mentorship program and he has had a profound impact on my professional growth. There have been so many other individuals that have helped to shape my role within the admission profession. I love hearing the stories from veteran members of IACAC and how it has affected their lives. This is something that I hope to experience through many more years of involvement in IACAC.
Affectionately known as "Honest Abe," President Lincoln once said, "Whatever you are, be a good one." I often think of his quotes and how they relate to the admission counseling profession. I feel blessed every day for the opportunity to work with students and help them prepare for their future. As a representative from a downstate institution, I would welcome the experience to serve as a part of the IACAC Executive Board.
Thank you for the nomination and I look forward to continuing to be an active part of IACAC!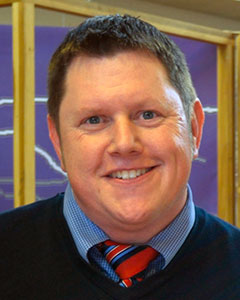 Mike Melinder
Assistant Director for Chicago Area Regional Recruitment
Indiana University-Purdue University Indianapolis (IUPUI)
Education:
B.A. in Journalism, Indiana University
IACAC Member: 9 years 
IACAC Activities:
Media Communications, Co-Chair (2012–present);
Summer Institute Committee, member and presenter (2012–present);
College Awareness and Preparation Committee (2005–2007);
Inclusion, Access and Success Committee (2008–present);
Mentorship Committee (2008–present);
Visit Guide Committee (2012);
Conference Committee: Social Media, Co-Chair 2013, 2014); Entertainment (2006–2010); First-Timers (2008–present); Raffle (2008–present); Registration and Hospitality (2008–2012) 
NACAC Activities: Member 3 years;
Conference attendee (2010–present);
Chicago National College Fair, presenter (2013);
Guiding the Way to Inclusion, attendee (2012–2013) 
Other Professional Activities:
Chicago Area Regional Representatives (CARR) (2006–present);
Independent Educational Consultants Association conference participant 2012, 2013); College Board Forum participant (2011, 2012);
ACT Enrollment Planners Conference participant (2011, 2012);
Indiana ACAC member (2011–present);
Wisconsin ACAC member (2011–2012)
Candidate Statement:
Chinese philosopher Laozi said, "A journey of a thousand miles begins with a single step."
My journey with IACAC began in 2005 when I accepted a position with McKendree University as an Assistant Director of Admissions and, a year later, transitioned to the Chicago area as a regional representative. The journey took another step forward in 2011 when I accepted a position as the very first regional admissions representative for my alma mater, Indiana University-Purdue University Indianapolis. I feel very privileged to represent IUPUI and tell the story of a truly unique urban institution.
As I enter my 10th year as an admissions professional my journey has taken another momentous step forward. I have been nominated to run for Council Team Director and serve on the IACAC Executive Board. I feel I owe a debt of gratitude to the collective group of mentors, colleagues and friends who have helped shape me into the professional I am today.
Being the child of two career educators, the value of education and life-long learning was instilled in me at an early age. I always marveled at the passion my parents had for education. They both truly loved their work. It wasn't until I was several years into a business career that I decided to seek a change and begin my career in higher education. I now feel that same joy and passion for my job that my parents exhibited as I grew up. I know that the work I do on a daily basis can truly affect real and astounding change in the lives' of students.
In no way has my journey reached its end. I do, however, feel that I am accurately headed in the right direction. With the continued guidance of IACAC I feel confident that I can begin to give back to a remarkable organization by serving on the Executive Board as a Council Team Director and assist others as they begin their own "journey of a thousand miles."
Thank you for your consideration.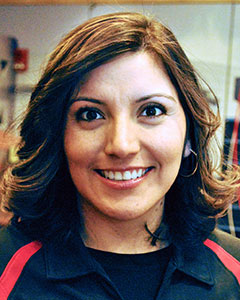 Anabel Menifee
Regional Enrollment Center Coordinator
University of Cincinnati 
Education:
B.A. Wartburg College, Waverly, IA
M.A. in Organizational Management, Ashford University, Clinton, IA 
IACAC Activities:
Government Relations (2012);
District Seminar: Attendee (2010);
Annual Conference: Attendee (2008, 2009, 2011–2013), Evaluations (2011), First Timers Luncheon Table Host (2012), Project Reach (2013–2014), Conference 5K Coordinator (2013, 2014);
Project Reach Ad Hoc Committee: Tri-Chair (2013–2014);
James A. Alexander Newcomer Award Recipient (2013);
Middle Management Institute: Attendee (2011);
College, Awareness and Preparation Committee: Volunteer (2010), Member (2011) Co-Chair (2012–2014); 
Camp College applications sub-committee (2011);
Camp College Program Coordinator (2012–2014); 
Motivate Me program committee (2013);
Motivate Me program coordinator (2014);
Inclusion, Access and Success Committee: Member (2012–2014), Beyond Chicago/Technology sub-Committee Lead (2013–2014);
Scholarship Selection Committee (2014) 
NACAC Activities:
National College Fair—Chicago: Emerging Admissions Professionals Session Presenter (2013)
Other Professional Activities:
Iowa ACAC member (2007–2009);
MIDWest Conference Attendee (2007–2010);
Minnesota ACAC member (2012–2014);
Iowa ACT Conference Presenter (2008);
ACT Enrollment Planners Conference Attendee (2009);
WACAC member (2008–2010, 2012–2014);
Chicago Scholars: Mentor (2013), Applicant Selector (2013–2014); Chicago Area Regional Representative (CARR) Member (2009–2014)
Candidate Statement:
It is with humbleness and enthusiasm that I accept the nomination for Post-Secondary Council Director for the confidence it implies and with deep sense of responsibility it imposes. Seven years ago I stood on the steps of Old Main at Warburg College in Iowa, wondering what the future held for me and where life may lead. I knew life would bring its challenges and enlighten me with over joyous moments. My intention was not to just "do" life, but enjoy every high and low, and know it was purposeful. I can truly see my professional growth throughout the years and owe much to IACAC. Many of you saw the spark in my eye when I first started in admissions and shared your wisdom as a mentor, committee member or just during casual conversation. I have taken all the knowledge and will continue to put it into action. Having had the opportunity to serve on multiple committees has opened my eye to the multi-faceted engagement of the membership.
I witnessed firsthand the growth of Camp College. In its inaugural year (2010) I served as a volunteer of the one and a half day program. Now I stand as a tri-chair of the College Awareness and Preparation committee in which for the past two years I have served as the program coordinator and have lead the expansion of the program into a four-day camp; with four institutions committed to the advancement of the students and the organization. During my time in this position we have been able to implement new programming within the committee "Motivate Me- Conference" which won the NACAC Rising Star Award this past year. Some of my most rewarding efforts have come from being a camp college mentor, helping the students and families make the transition from the start of their "search" process to the confidence they have as they make an informed decision. Also, the opportunity to give back to the profession through the NACAC emerging admissions professional's initiative during the National College Fair in Chicago as it was once done for me.
I have been blessed to interact with individuals who see the need and are called to action; bringing minds together to coordinate new programming or see a fundraising initiative come to fruition. I have learned how to navigate the intricacies of having Project Reach transition to an ad hoc committee and witness the support of the organization as we plan the second annual conference 5K. Such programs have presented a platform to share my creativity in programming, fundraising; delegating and development, all while being conscious of the fiscal health of the committees.
As a member of the Inclusion, Access, and Success committee I have undertaken the responsibility of enhancing our engagement with communities outside of Chicago and the use of technology as a form of professional development opportunities. Last year we held a showing of the film "First Generation" in Rockford and have been working on other initiatives to promote all the wonderful programs IACAC has to offer to educators and students all across Illinois.
In these critical times when higher education is the key, we want to ensure that the protection of academic freedom and attainment are provided to all communities. Such experiences stated before have aligned my abilities and desire to serve the organization in this capacity. I want to continue to grow and give back to IACAC, but also look back at this season in my life and know my time was spent in the enhancement of student's lives, my institution and the organization. It is for this reason and to achieve these goals that I wish to serve as a Post-Secondary Council Director.