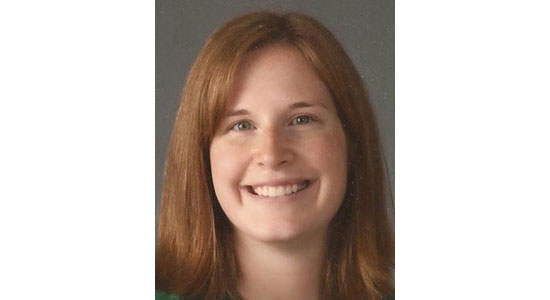 Candidate for President-Elect 2014-2015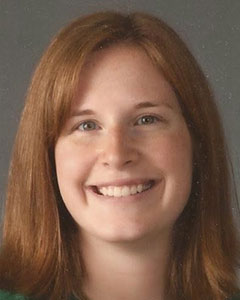 Beth Gilfillan
College Counselor
Deerfield High School
Education:
B.S. Education and Social Policy, Northwestern University;
M.Ed. Human Services and Counseling, DePaul University;
Type 75 Administrative Certificate, DePaul University
IACAC Member: 6 years
IACAC Activities:
Camp College Committee (2010 – 2011);
Mentorship Committee (2012 – present);
Annual Conference: Presenter (2011, 2012), Moderator (2014), Raffle Committee (2014);
Nominating committee (2014)
NACAC Activities:
Member 4 years; Chicago National College Fair Co-Chair (2011 – present); Annual
Conference Session Moderator (2014)
Other Professional Activities:
DePaul University Adjunct Faculty in School Counseling program (2010 – 2012);
Michigan State University Counselor Advisory Board (2012 – present);
DePaul University Alumni Board (2012 – present);
International College Options Committee (2013 – present);
Illinois School Counselor Association Member (2004 – present), Annual Conference
Presenter (2013);
The Academy for College Admission Counseling Participant (2008 – 2011)
Candidate Statement:
I was in my hotel room in Washington DC after a day of visiting colleges when I received a phone call out of the blue from the President of IACAC. "What do you think about being Chair of the National College Fair?" While I had been involved in the organization before this, with that call began a whole new chapter in my IACAC life. My experiences with the National College Fair over the past few years have taught me so much about the value of IACAC and our members on both the high school and college sides. I have also been able to see the power of the NACAC network as I share ideas and discuss issues with National College Fair Chairs across the country. Similar to that experience, I feel honored and privileged to be nominated as President-Elect.
When I work with students and families, I always try to find more ways to get information to them. Education is vital to the college process – from course preparation, college search, applications, financial aid, to successful completion. I see our roles as high school and college professionals as advocates and educators. During the past year, I have been involved with a small group of incredible counselors who made a goal of educating our students and counselors about international college options. As I talk with families about this, they often say, "I didn't even know this was a possibility!" Together with admission representatives at over ten international colleges, we brought this possibility to our families and colleagues. It is this type of initiative and attitude of – "Let's try this, what's the worst that could happen?" that I love! Looking at the college counseling world, I believe educating professionals and families is one of our most important goals, and I hope I am able to work with IACAC to increase opportunities to do just that. The landscape of admissions constantly changes, and we need to share information with families and colleagues so we can best serve students. College admissions should not be tricky or sneaky, or something that a family should fear; instead, it should be an exciting opportunity to explore options, do some self-reflection, and through hard work, get through the experience knowing the possibilities. We need to educate families on all their options and the fact that if you want to go to college, you can! NACAC's 2013 State of College Admission reported that the average selectivity rate at four-year colleges and universities in the US was 63.9 percent for Fall 2012. However, the story we hear about in the news and even from our students' families is about how difficult and competitive college admission is, and how there must be secrets that they are missing. It is important that they know high school and college professionals are here to help and support them. Once students feel confident about the process and possibilities, they can focus on working their hardest in high school, taking appropriate classes, and finding post-secondary options that are the best fit for them. I believe we can do this through partnerships between colleges and high schools, and by offering programs and resources to demystify the process.
After being a counselor at three extremely different high schools, it became obvious that college counseling could be vastly different depending on the school, resources, and administration's support. I am passionate about equipping counselors with the education and knowledge to support high school students achieve their college goals, regardless of the high school the student attends. The U.S. Department of Education reported that for the 2010-11 school year, Illinois' student to counselor ratio in public schools was 655:1. With this caseload, it seems impossible for counselors to keep up with current college trends and issues, let alone work with all of their students to help them through the college process. IACAC has been working with Illinois School Counselor Association (ISCA) in various ways, and I look forward to continuing this collaboration. Our members are the greatest asset to IACAC, and I would like to see more high school counselors involved with our organization. It is important for us to work together to advocate for the students of Illinois and to collaborate so that we can find ways to do more with fewer funds. One of the first steps is simply showing high school counselors the benefits and strength of IACAC – from mentoring opportunities and sharing program ideas, to training and support in college counseling, to the power of advocacy at both the state and national level. We need to develop ways to establish stronger relationships between high school counselors and college admission representatives, brainstorming methods to better connect these groups for discussions, programs, and networking. Prior to my involvement with IACAC, I never would have known the value of calling another college counselor to bounce an idea off of, or email a group of colleagues to say, "Have you ever dealt with this?", or reach out to a college to say, "I have this student who…can you help?" Those relationships and resources are now vital to my everyday professional life.
We need to stress the value of these relationships and of IACAC from early on in a counselor's career. Unfortunately, counseling graduate programs still do not include much college or career counseling preparation. I taught an internship/practicum course for high school counselors and saw how much training was left to the internship site – and if the site did not have a strong college counseling program, that intern was left with little to no guidance. I would like to see IACAC offer more professional development opportunities and outreach to graduate programs to alleviate some of the missing education.
In my professional life, I always strive to do better. After each program at school, I ask myself, "How can we reach more students? What can we do more efficiently? How can I collaborate with more people?" And in the last few years especially, "How can we do more with less?" More often than not, the answer is through working together and supporting each other. What I love most about this profession is that everyone is in it to do what is best for students – whether as a school counselor, administrator, college admission counselor, financial aid professional, or anything in between. I'm constantly amazed by the wealth of knowledge IACAC members offer in different areas, and hope to offer that to others in the field. I love to learn and challenge myself, and I will approach this position no differently. I sincerely look forward to collaborating, brainstorming, and learning from many of you as I have done so often in this profession already. Thank you for the honor to serve.