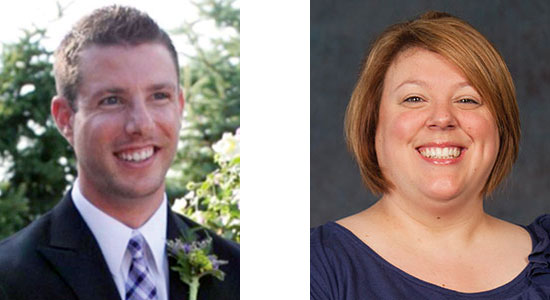 Candidates for Treasurer-Elect 2014-2015
Zachary George
Assistant Director of Admission
DePaul University
Education:
B.A., Augustana College, Music Education Major
Previous Employment:
Admission Counselor, Knox College (2008-2010);
Assistant Director of Admission, Lake Forest College (2010-2013)
IACAC Member: 6 years
IACAC Activities:
Middle Management Institute Co-Chair (2013–2014);
Mentorship Committee Member (2013–2014);
Media Communications Committee Member (2013–2014);
IAS Committee Member-LGBTQ Liaison (2013–2014);
IACAC Conference Raffle Committee (2013–2014);
Mentorship Co-Chair (2012–2013);
IACAC Conference First-Timers Co-Chair (2012–2013);
Media Communications Committee Member (2012–2013);
Summer Institute Committee Member (2012–2013);
Middle Management Committee (2012–2013);
IACAC Conference Entertainment Co-Chair (2011–2012);
Mentorship Committee Member (2011–2012);
IACAC Conference Entertainment Co-Chair (2010–2011);
Recipient of the James A. Alexander Newcomer Award (2013)
NACAC Activities:
Member 2 years; Conference Attendee 2012
Candidate Statement:
It's an honor and a privilege to be nominated for IACAC Treasurer-Elect, alongside many of my colleagues and friends within our profession. IACAC has become a driving force in my professional growth, and I look forward to the opportunity to continue with that force on the board of our Association.
The role of the Treasurer is one that is traditionally associated with the "numbers" of the organization. One wouldn't be in admissions if they didn't have an understanding of the numbers–from the number of applications within your territory, to the budget of your college fair that you are hosting, all the way through the number of students that walk through your doors on move-in day. The role of the treasurer, in my opinion, is also one that should be associated with the PEOPLE of the organization. The treasurer still has a voice on the board, and that voice should reflect the needs, goals, funding, passion, and understanding of its members. (We've all met our fair share of math majors. Not all of them can do both the "numbers" thing and the "people" thing.)
I studied music in college, so naturally, a musical theater reference fits best in this statement. Gene Wilder (and later, for the younger population, Matthew Broderick) plays Leo Bloom in Mel Brooks "The Producers". Leo is a socially awkward, anxious and timid "numbers" guy who becomes convinced that he, too, could be a Broadway producer: he just needs to learn to understand the relationship with the many different constituents that help in putting a show together. His interactions with playwrights, donors, directors, actors and dancers eventually help him accomplish his dream of being a Broadway producer. He wouldn't have succeeded as just a "numbers" guy: Leo needed to understand the needs of each of the populations in order to successfully put on a show. He needed to also be a "people" guy. (Yes, he does go to jail at the end, and no, don't look too deeply into that in my analogy).
I've been so fortunate to work in so many capacities within IACAC, and view the role of Treasurer-Elect as a culmination of all of my experiences. I have a deep understanding of the numbers that come in and out of our organization, through my committee work with the Annual Conference, Summer Institute and Middle Management Institute. I also have an understanding of the needs of each of the committees and each of the members. This combination will help me put on a successful musical, allowing me to be a Broadway producer.
I hope to be your voice for the future of our association while serving on the board, and hope that you'll let me be your "numbers" guy, and "people" guy for the next three years.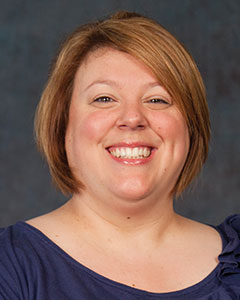 Courtney Wallace
Director of Admission–Chicago Region
Augustana College
Education:
B.S. in Speech Communication from SIUC (2003)
Previous Employment:
Missouri University of Science and Technology (March 2004–Sept. 2012)
IACAC Member: 10 years (7 in Illnois as a Regional, 3 in Missouri)
IACAC Activities:
Conference Committee Volunteer (various committees) (2007–2013);
Conference Raffle Co-Chair (2011–2012);
Mentorship Committee Member (2008–2014);
Mentorship Mentor/Mentee Match of the Year (2010);
Mentorship Committee & First Timers Co-Chair (2012–2013);
Summer Institute Staff (2010, 2012);
Molly K. Arnold President's Service Recognition Award (2012–2013);
AdHoc High School and Comm College Visit Guide co-chair (Spring 2013–Spring 2014)
NACAC Activities:
Member 2 years; Conference Attendee 2 years 
Other Professional Activities:
Missouri Association of College Admissions Counseling: Rising Star Award (2007);
Conference Planning Committee (2005, 2006, 2007);
Conference Committee Chair – Program Committee (2007)
Chicago Area Regional Representatives (CARR) Luncheon Co-Chair (Executive Board) (Spring 2008–Spring 2010);
CARR Membership Chair (Executive Board) (Spring 2010–Spring 2012);
CARR Chair Person/President (Executive Board) (Spring 2013–Spring 2015);

Presentations at Professional Conferences:
Using Admissions Counselors to Train New Hires – MOACAC (2005);
Telecounseling Programs 101 – MOACAC (2006);
How to Advise and Effectively Recruit the STEM Student – ACT Enrollment Planners Conference 2006 (Co-presenter);
Regional Representatives – A Panel – MOACAC (2010) (Co-presenter);
Roadmap to Regionals – How to Get One – IACAC (2011) (CARR Executive Board);
Connecting Across State Lines – Effective Regionals – IACAC (2012) (CARR Executive Board);
High School Visits – Fall & Spring Travel – IACAC Summer Institute (2009) (Co-presenter)
Candidate Statement:
I am truly humbled and honored to be nominated to run as Treasurer on the IACAC Executive Board. Upon getting the phone call, I had feelings of extreme pride and excitement! I feel very fortunate to have the opportunity to continue to serve an organization that has given me so much personally and professionally.
In the Spring of 2007, I moved to Chicago to become my former institution's very first Regional Admissions Coordinator. I was very nervous and very excited! Nervous because I was doing something that had not been done at my institution and really excited about the impact I could make on institutional goals and the challenge ahead. I also attended my first IACAC Conference and First Timers Luncheon in the Spring of 2007 after being very active in MOACAC for three years prior. I knew after meeting so many great colleagues (and now proudly call friends) at the IACAC Conference I was going to have all the resources, knowledge and support for a successful journey! 
Seven years later, I continue the desire to learn and grow personally and professionally within IACAC. Over the years, I have been given many opportunities to try out new roles and even some that pushed me out of my comfort zone. I have several official and unofficial professional mentors and hope I am able to fill that role for the newest members of our profession. IACAC members generously share best practices, experiences, materials and heartfelt advice to anyone in need. I feel so blessed to be a member of an organization filled with passionate, dynamic and hard- working individuals. 
If elected as Treasurer, I promise to make sure IACAC stays in great financial shape. I look forward to great partnerships with current committees to make sure we are able to meet the financial needs and fulfill the mission of our organization. I am very grateful for this opportunity and look forward to giving back to an organization that has given me so much.