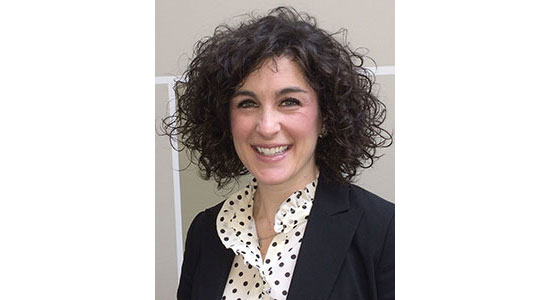 Candidate for President – Postsecondary 2014-2015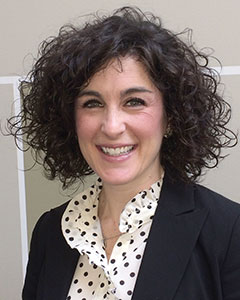 Anne Kremer
Associate Director of Undergraduate Admission
DePaul University
Education:
M.Ed., Loyola University Chicago; B.S. Iowa State University
IACAC Member: 10 years
IACAC Activities:
IACAC President-Elect Pro Tempore (Present);
NACAC Chief Delegate (2012–2013);
NACAC Delegate (2011–2012);
Middle Management Co-Chair (2010–2013);
Middle Management Committee Member (2014);
Mentorship Co-Chair (2008–2011);
Mentorship Committee Member (2004–2011);
Government Relations Tri-Chair (2010–2011);
Government Relations Committee Member (2004–2006);
Summer Institute Committee Member (2006–2008);
First Timers Luncheon Tri-Chair (2009–2011);
Annual Conference Presenter (2005, 2008, 2011)
NACAC Activities:
Member 7 years; NACAC Chief Delegate; NACAC Rising Star Committee (Present)
Candidate Statement:
If there is one thing that's constant, it's change. With Sacha Thieme's recent departure from her position at DePaul University and as IACAC's President-Elect, these past few months have been busy, exciting, and fulfilling. It was a fortunate opportunity to work closely with Sacha within IACAC through various committees and during my time at DePaul. Although initially intimidating, the transition to serve as President-Elect Pro Tempore was made smooth due to the outstanding efforts by Sacha and the conference committee. These past few months have truly been enjoyable working with such smart, creative, and dedicated committee chairs and members executing the vision of this year's conference. 
As in recent years, the changing landscape of higher education continues to be a hot topic of conversation in the news as well as in the homes of our students and their communities alike. This changing landscape includes the changing population of our high school seniors, the ongoing debate over the preparation gap and core curriculum, tighter university budgets coupled with a growing need for financial assistance, declining funds for higher education at the state and federal level, and society questioning the value of a college education. Not to mention an ever growing global marketplace posing questions that challenge our Statement of Principles and Good Practice and demand recommendations from this well-versed and experienced group of professionals. While these challenges are real and daunting for our students, college, and high school constituents, these challenges provide incredible opportunities for us to respond as professionals and make an impact as an organization.
On a national level, IACAC continues to be one of the most well respected affiliate organizations in the country. We have members nominated and elected to national boards where the expertise and knowledge of our colleagues is called upon to shed light on complex situations. In addition to well-respected and experienced professionals, I believe one of the things that keeps IACAC at the forefront of this profession is our willingness to "say YES!" as an organization. This group is never stagnant. It is inspiring to see our board members, committee chairs, and membership continuously push new ideas, creative solutions, and display a commitment to evaluating what we do to determine if there are better ways to utilize our resources. Our "say YES!" attitude is more important than ever at a time when uncertainty surrounds the higher education community and the transition our students are making to post-secondary institutions. To meet these challenges IACAC must ask questions, lend a critical eye, and determine if there are ways we can be more innovative within our committees and programs. As an organization we need to continue to leverage our position as even more of a resource within the state, our local communities, and within our high schools. Saying "YES!" pushes us to collaborate with one another and be intentional about building relationships within and outside of IACAC. Specifically, as this relates to NACAC's strategic plan, our actions play a large part in supporting outreach at the local level. This openness will allow us to further remove barriers facing our students, and develop and execute even more opportunities to better ourselves professionally.
On a more personal note, this year's conference theme, "Search: Discovery, Learning, Experience" lends itself well to both the students we serve as well as our membership. As professionals we work daily to help our students search for the right college; guiding them as they discover their interests, learn more about themselves, and get that first taste of the college experience as they receive acceptance letters, participate in admitted student programs, and send in their tuition deposit to the school of their choice. While this is important work, we must not forget about own search as we grow and evolve as professionals. We can only be stronger, better, more knowledgeable professionals if we commit ourselves to our own discovery, learning, and willingness to immerse ourselves in new experiences. As someone who has personally benefited from IACAC guiding her professional search, there are so many opportunities for members to get involved at any level. I am eager to involve those members who are looking for new opportunities and ways to grow. This organization is vast in terms of the years and types of experience and expertise we have to offer. We must continue to call upon these talents, new and old, to remain fresh and fluid as an organization.
I am incredibly humbled to be nominated to serve as President of IACAC. To serve as a candidate among so many outstanding leaders within this organization is an honor. While I had always thought serving IACAC in this capacity was something I aspired to do, it is not something I imagined would happen for years to come. My experience within this profession is a mere fraction of many colleagues, however, I feel confident knowing that I am a member of such a supportive organization with members, green and veteran, willing to offer assistance and guidance at any turn. If elected, I look forward to saying "YES!" together as we position IACAC as even more of a resource, reach out to build new relationships, look for ways to continue to innovate our offerings and programs to our members and communities, and learn together as we serve one another and our students.