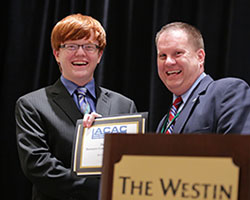 IACAC Scholarship: Now Accepting Applications
By Renee Koziol, Trinity High School, and Stephanie Szczepanski, Saint Louis University
On behalf of the members of the IACAC Scholarship Committee, we are pleased to announce that we will again award five $1,000 scholarships ($500 per semester, non-renewable) to students who plan on pursuing a college or university education. This program allows our organization to give back to the students with whom we work on a daily basis.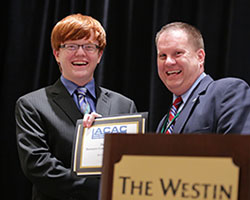 In 2012, the Executive Board unanimously approved the creation of the Scholarship, to be awarded to five deserving students of IACAC member high schools who exhibit a commitment to learning, have demonstrated involvement in their schools, the community, and/or service to others,  and are motivated to achieve personal goals. We are lucky to be continuing the scholarship and will recognizing the recipients on April 30, 2014 at the Annual Conference in Itasca.
 
We invite members to share this information with your students and encourage them to apply for the scholarship.  Details on the eligibility criteria, selection process, and application procedures.
 
The application deadline is Friday, February 28, 2014. 
  
With this scholarship, IACAC continues to lead the way in being a resource for students and families. Also, please consider supporting the IACAC Scholarship Fund.