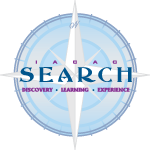 Exciting News About the 2014 Annual Conference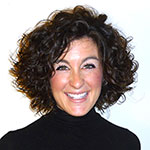 By Anne Kremer, DePaul University
Annual Conference Chair and President-Elect Pro Tempore
Mark your calendars! The 2014 IACAC Annual Conference dates have been set for April 30th – May 2nd at the Westin Hotel in Itasca. The conference committees have been working very hard to make this another outstanding event with many great sessions and speakers!
Join the montage!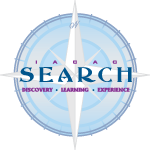 We are asking all members of IACAC to download this year's conference SEARCH logo, and take a picture of your unique travels, college visits, and other interactions with students. We are putting together a montage to illustrate all of the places IACAC members go, and all of the work they do to serve each other and their students. We ask that you email us your pictures, along with a short caption explaining where you are and what you're doing in the photo. More information will be coming soon about this! 
We will be releasing exciting information about the conference over the next several weeks, so be sure to keep an eye on your email. The 5K run/walk will be back again this year, and we encourage everyone to participate. Keep an eye on the conference website for more information. 
Hotel reservations are also available now. There are still several committees looking for help, so consider volunteering. Registration for the conference will be available online in early February. 
We look forward to seeing you!