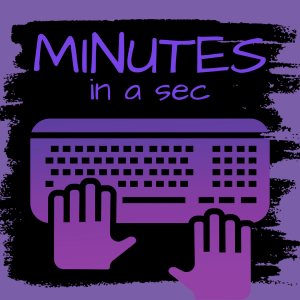 Minutes in a Sec – November 2022
The "Minutes in a Sec" memo, a compilation of motions passed and highlights from our recent Executive Board meetings, is an effort to keep our membership more informed. As always, our Meeting Minutes are available at Meeting Minutes & Reports for your review after they are approved at the next Executive Board Meeting. Please enjoy these highlights.
IACAC Executive Board Meeting
HIGHLIGHTS and MOTIONS
November 18, 2022
Moraine Valley Community College
HIGHLIGHTS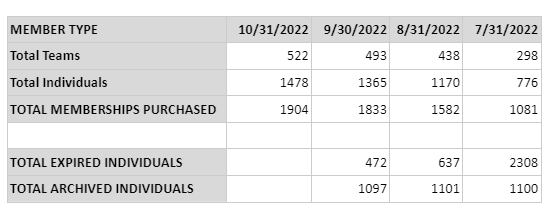 Executive Director:
Will introduce Tricia as our administrative support and her role with IACAC

Follow up re: LDI DEIB workshop with Lawrence Alexander and looking at action steps

We have identified issues and actions and how we will address them.

January is the goal to move forward with action and lead us into a strategic plan.

Paul and Erin attended the ISCA conference

Promoted membership and conference

Finishing the IACAC Audit should be done by the end of November. Filed for an extension.

Planning for 2025 conference. 2024 will be in Itasca because our contract is from 2021. 

Looking to potentially move every year rather than stay in the same place each year. 

Peoria for 2025. Planning to look at some venues and see the area prior to the Dec. 8 conference meeting. 

Working on a streamline process for committees making purchases without needing to be reimbursed. 

Amazon business and Smile account.

Guide is complete on how to make purchases. 

Anything under $50 can be purchased without approval.
Treasurer:
Quarterly Report and Transparent Snapshot 

Reminder that we have updated the reporting to a quarterly basis and I will forward the 2

nd

quarter report on December 1.

1

st

Quarter Report &

1

st

Quarter Transparent Snapshot – can be found in the members only community under Quick Links and Financial Documents

Budget Tracking

Budget Tracker in the

IACAC Leadership Resources App

is update to date

Check your progress

Budget Reviews (incoming generating)

District Seminar

Summer Tours

2023-24 Budget Requests

Audit: the Amazon account will add another check and balance in purchases

Continue adding your donated services

Still funds available in the innovation fund
President elect:  
Annual Conference Budget

Proposed registration $250 full conference, $125 daily

Emphasis on securing increased financial support of large donors

Keynote / main stage speakers 

Proposals due Dec. 1
Past President: 
Credentials

all past members are returning! Adding two new voices as well. We will begin reviewing and reworking by law changes post Jan 1 (following potential changes at this board meeting).

Nominating

still developing the team. Sent communication out to leadership and membership at large at the beginning of this month – gathering interest and continuing to build the committee. Plan to begin tapping into Mentorship, NCI, Elevate, and MMI teams to identify and gather names of our talented and rising professionals to consider.

Looking for the committee to really lay the foundation for years to come with our future leaders.
President:  
Code of Conduct/Whistleblower Policy

How do we enforce it if there is an issue between members?

Should be sent out for approval for the next meeting.

Conduct is how we should conduct ourselves whistleblowing, how we react to an issue and how executive board members handle the situation.

GAIN/Spring College Fair

We will not be having a spring NACAC college fair. 

We will not join GAIN and will be a part of the profit sharing and will evaluate at the end of the year.

We are considering offering a spring fair through IACAC similar to a large NACAC fair in an area to serve students who need more access. We also want the draw from institutions that don't always recruit other than a NACAC fair. 

Look at partnerships with other ACAC's that can bring a draw.

NACAC Rising Star Award Changes

Programs are eligible to be nominated. Affiliates can pick a rising star who has 0-5 years and are making an impact. 

NACAC will only pay for the conference registration (innovation fund?)

DEIB Committee work

Adding to the committee report about how individuals are working with DEIB
MOTIONS
P. Welsh motions to approve the 2023 Conference Budget.
C. Brown seconds.
Motion carries.
T. Minestra motions to elevate Elevate to a standing committee.
S Wochner seconds.
Motion carries.
T. Minestra motions that special interest groups (SIG) are identified as a standing committee.
J. Freeman seconds.
Motion carries.
S. Wochner motions to move the North Central district to region 1, to separate the Chicago and south suburban districts from one another, and rename the north central district to central district.
E Ruiz seconds.
Motion carries.
P. Welsh motions to approve the proposed CPS membership structure.
M. Corder seconds.
Motion carries.
The complete version of the November 2022 Executive Board Meeting Minutes will be available on the IACAC website after they are approved during the next board meeting.