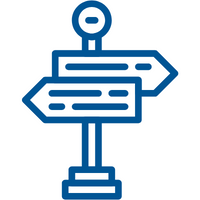 What is and will be the culture, practice and accountability of our profession?
David Boyle
Glenbrook North High School
Last spring your AP Co-chairs had the privilege to present at the IACAC conference. Attendees heard an update on the enforceability (or the lack thereof) of the new Guide to Ethical Practices in College Admissions. For those of us who have followed the transformation from the Statement of Principles of Good Practice to the Code of Ethics and Professional Practices, and now to the Guide to Ethical Practices in College Admissions, to those of you new to this wonderful profession, the resounding question continues to be "what is and will be the culture, practice and accountability of our profession?"
As the past two documents (SPGP and CEPP) established ethical practices, we, in turn, as a profession, were able to definitively establish unethical practices. As a result, when an institution was perceived as acting against those agreed upon and accepted practices, there was a degree of accountability and enforceability to encourage that institution to amend back into the framework of the ethical practices that best served students. As we have watched changes to this enforceability over the last few years, it is incumbent upon us not to give up on serving and advocating for students in an ethical manner and practice.
The difficulty now lies within the defining of what is an "ethical manner or practice". How one individual and/or institution defines ethical practice might not be agreed upon by another individual and/or institution. In other words, how we define "good practices" can and most likely will be different as it is now the decision of institutions to define and interpret those "good practices" as they apply to our personal values as well as our institutional goals and priorities.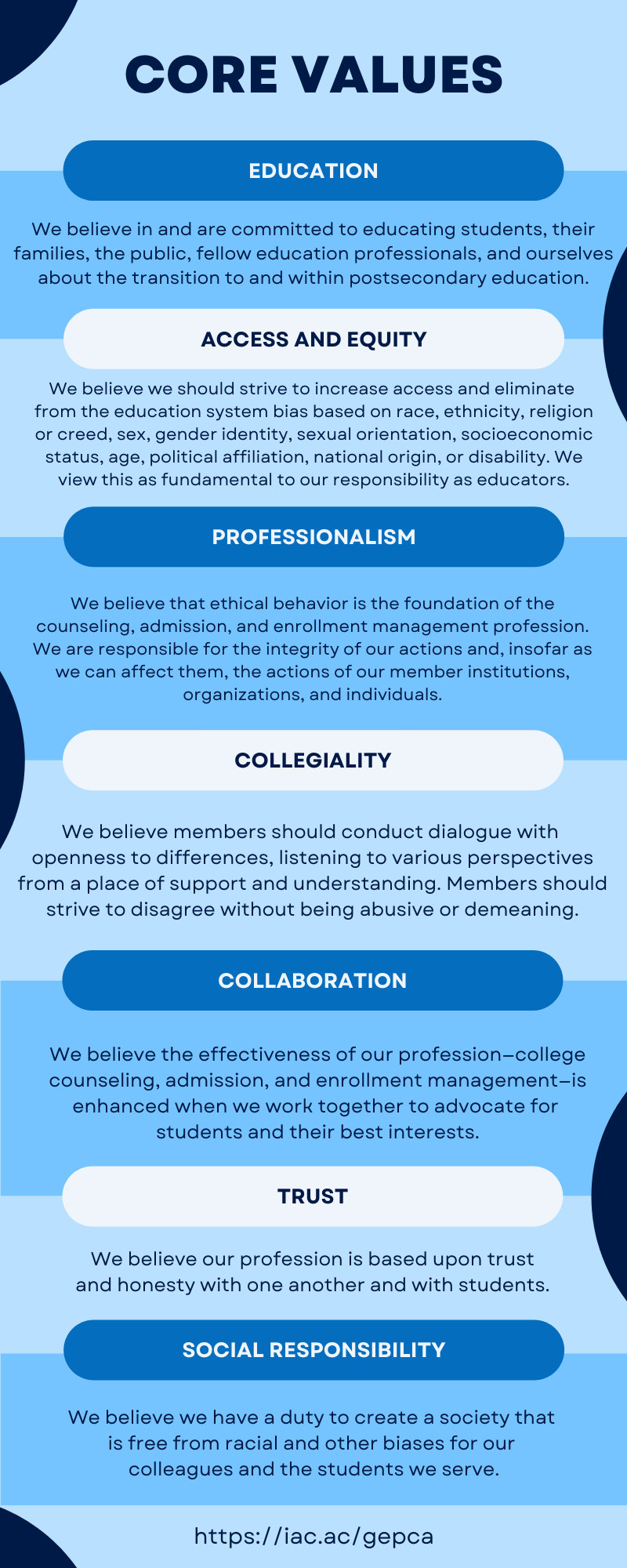 With that in mind and while preparing for the conference session last May (nice job Tony on a virtual conference), I became focused on the core values that our Guide provides for us and has provided throughout its transformation process. While reflecting upon these core values for the presentation, I was reminded of an article I wrote many years ago while serving on the board for this Association. While writing about leadership and followership, I used an illustration of when my brother and I would go for our Boyle Brother's Ski Weekend back home to Utah. I used the illustration of how I would follow my brother, skiing in his tracks, mimicking his turns, and using him as my guide! Being a better skier than me (but only slightly..haha) and as my guide, I was able to stay focused on what lay ahead. I was able to determine what was the best trac, find the easiest path for me to take, decide where I was going, and how I was getting there, all so that I could fully accomplish the task at hand (getting down the black diamond run safely!). In applying this illustration with our current practice, I truly believe that if we stay focused on the core values and use them as a guide as I did my brother, we can remain focused on what is best and equitable for students and how we, as individuals and institutions, can stay the course – or in the case of my illustration, ski down the run together as we move forward to better serve and advocate for all students.
As your AP Co-chairs and committee members continue to discuss with IACAC leadership as well as NACAC to learn of our newer role within the Admission Practices committee while trying to determine what this Guide and the new culture means for us as individuals and our institutions, please know that we are here to help and serve the membership so that we can maintain a level of professionalism within our practice. As a mentor of mine once said, it's always about the student. As long as we keep these core values as our compass to the Guide – our profession, our institutions, and ourselves can and will continue to best serve and advocate for all students with integrity and pride!