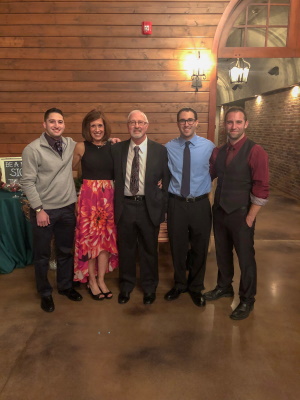 Member Spotlight: January 2021
This month's Member Spotlight features Sandie Gilbert, Retired from Highland Park High School and College Consultant at Ravinia College Consulting.
How long have you worked in counseling?
26 years
How did you get into counseling?
I was teaching English and had an epiphany. I really enjoyed talking with my students one-on-one about their course choices for the following year. With a psychology background and sick of grading English papers, it was destiny!
How long have you been an IACAC member?
26  years
What do you love most about your job?
Oh my gosh – so much. People ask me why I'm still working but I miss the kids (even on Zoom), I'd miss my wonderful colleagues, I'd miss IACAC and NACAC, the travel, meeting new people, mentoring new counselors, so much…
What is the most common college process concern you see among your students today?
The supplemental essays. They're out of control. Though this is largely what I help with now, I consider these "cruel and unusual punishment" for students. Until I was on this side of the desk, I didn't realize how cumbersome this was for our students. I tell them it's like adding another course to their fall classes senior year. Think about it: just applying to four Big 10 schools nets 5 extra essays. I get the "why us or why your program at our school" essay, but the others are just putting even more stress, anxiety, and pressure on our kids. People who know me are probably tiered of my soapbox on this, but I see it in an up close and personal way right now and I feel their pain.