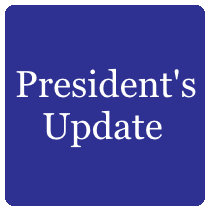 ICYMI: Important IACAC Business
Amy Thompson
IACAC President
York Community High School
Following the cancellation of the Annual Conference, the presidential leadership team was in regular communication with NACAC regarding the organization's next steps. After consultation with NACAC Governance staff and legal counsel, it was determined the best course of action, in compliance with our by-laws, was to conduct our necessary business electronically. So, on April 23rd, we held our Annual Membership Meeting via Zoom Webinar. We are grateful to the many members that took time out of their schedules to attend that important meeting. All materials and a recording of the membership meeting is available within the members only section of the IACAC website.
Whether or not you were able to join the Zoom meeting on the 23rd, all vital information has been available before, during, and after the meeting to allow for electronic voting on the issues presented. All IACAC voting members should have received two ballots and NACAC voting members should have received a third ballot. The electronic ballots will close at 5 pm on April 30th.
Resources about where to direct questions can be found on the materials page.
Coming up on May 4th at 3 pm, we will host a Zoom Celebration to announce:
Election Winners
Past President's Report
President's Report Summary
President-elect/Conference Report
Project Reach Recipients
High School and Transfer Scholarship Recipients
Mentorship Match
Inclusion, Access, and Success Award
Molly K. Arnold Award Recipients
James A. Alexander Award Recipients
Additional Recognitions (including retirees, please let us know if you are retiring this year)
Passing of the Gavel
Please register in advance for the May 4th meeting. We hope to "see" you on Monday!