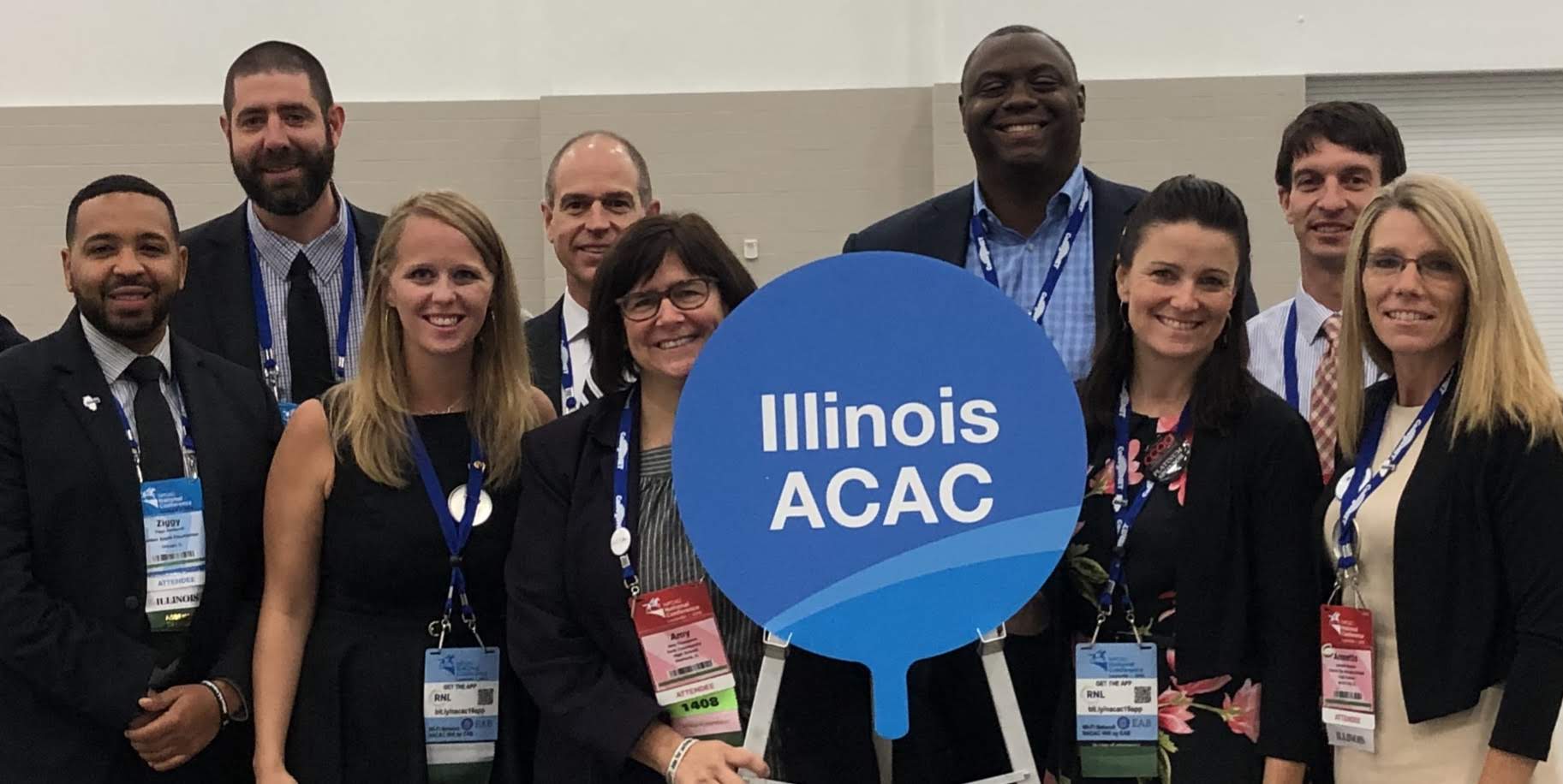 NACAC Assembly – Chief Delegate Statement
Ziggy Blackwell
Golden Apple
2019-2020 IACAC Chief Delegate
I've worked in higher education for approximately 14 years and the 2019 NACAC Conference ranks as one of the most challenging experiences I have been a part of. For nearly two years, the National Association for College Admission Counseling (NACAC) has been cooperating with an investigation from the Department of Justice (DOJ) to review the Code of Ethics and Professional Practices (CEPP). To comply with antitrust laws, the DOJ requested that NACAC remove three provisions from its code of ethics; feeling those provisions restrained competition and once removed, college cost may lower if institutions were allowed to solicit students who have committed elsewhere. After much serious discussion, the NACAC Board of Directors recommended that the association vote to remove the provisions in question in an effort to bring the DOJ investigation to a close and avoid any further legal action.
Those provisions included:
Offering exclusive incentives for Early Decision applicants
Recruiting first-year undergraduates who have committed elsewhere
Recruiting transfer students
As the vote grew closer, NACAC legal counsel provided additional context on potential outcomes if we chose to litigate with the DOJ and one example that drew much attention could be the depletion of NACAC financial resources. Whether or not that meant the end of NACAC, it clearly sent a message that the numerous benefits over 15,000 counselors depend on for professional development to assist their students would be impacted. In addition, all affiliates including IACAC, were at risk of an independent investigation and would not receive financial support from NACAC for legal counsel.
As the many delegates including our elected representatives took that information back to our membership, it made a difficult decision more manageable. From my vantage point it seemed as if we all reminded ourselves that the work we do is beyond a document. As one member stated, "I didn't get into this profession for the Code of Ethics, my passion lies with helping students and that won't change." In the end, the vote was passed and NACAC removed the three sections from the CEPP and instituted a temporary moratorium on the enforcement of the entire document.
In an abbreviated statement from NACAC, "We expect that our members will move forward in the same way they always have: representing their schools honestly and fairly, and treating applicants with respect and dignity. The goal of college and access remains the same. It is important to reiterate that any effort by institutions or their staff to continue the CEPP practices in a cooperative manner with other institutions risks a DOJ investigation."
I want to thank our seven IACAC Delegates and the Presidents Council for their leadership, consultation, and dedication. This is why we take such careful time evaluating board elections. As I role off the executive board, I'm confident IACAC will continue the long tradition of electing members who have shown students will always come first, demonstrated by leading through challenging circumstances.