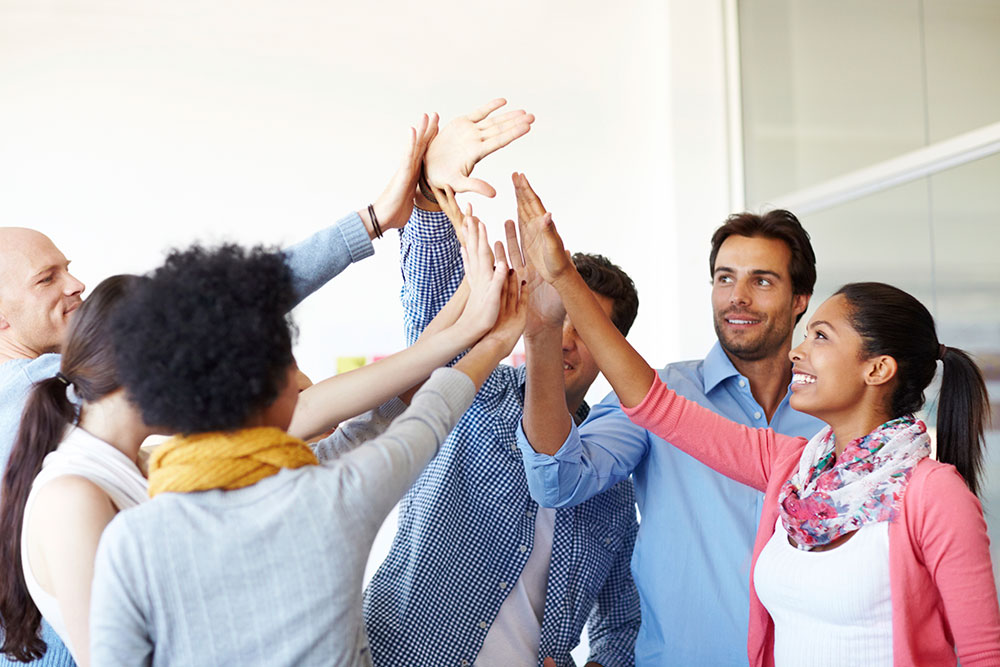 Career Transitions: Part One
This is part one of a series on career transitions.
Thinking about making a career change? Maybe it's switching schools/institutions, a new role within the same school, or maybe it's switching to the other side of the desk. One thing is for sure; change can be scary and overwhelming. Sometimes your career might be calling you to something different, but other times it might call you to dig in and stay where you are. Here is some advice from a few of our very own recent IACAC Movers and Shakers on what helped them decide to change in the first place and how they got through their transition.
"When you make a change, do it because the change will give you the opportunity to grow in ways that have intrinsic motivation for you. If you do that, then the stress from the change is more manageable because it is part of the process of pursuing your highest self and something of value to you. Additionally, remember that growth only comes when you are willing to be uncomfortable for some time; it is in that discomfort you will gain new skills."
Jen Pendergast
Postsecondary Counselor
Highland Park High School
"One thing that I did before making the change was to talk to people who were familiar with that school to get an idea of the culture, who I would be working with, etc. This included current and past employees, as well as outside people (like college reps) who may have experience working with people in the school. I didn't want to make a chance just for tangible benefit reasons – I wanted to make sure I would be happy and supported there."
Christopher Chiakulas
Postsecondary Counselor
John Hersey High School
"When looking for a job, do not let yourself get in the way of applying. Do not think you are too young, too old, too experienced or not experienced enough. Just as we tell seniors applying to college, you may have exactly what they are looking for! So, apply!"
Heather Ecklund
Postsecondary High School
New Trier High School
"My best advice is to find a great mentor. Having someone there to support you and offer you honest feedback has made a world of difference in my transition. Having someone that can clue you in to the philosophies and cultures of the school is so important in the changeover."
Kristen M. Graf
Post-High School Counselor
New Trier Township High School
"Whenever you're feeling any type of negative emotion due to struggling to adjust to a new system (feeling overwhelmed, or experience Imposter Syndrome), take a step back, reflect on your perceptions, and consider the idea that your perceptions and the reactions to your feelings are what could possibly use a tweaking. These feelings are all normal and it will take time to adjust, you are not an imposter! Have faith, take a deep breath, realize you're not the only one experiencing this, and be patient with yourself!"
Kelly Dutmers
College Counselor
Loyola Academy
"Be patient with yourself, whether considering a change or transitioning to a new role/position or new school. As my dear friend, Sandie Gilbert, suggests, whenever you change positions you have to prepare for a 3-year transition: '1st year = deer in headlights; 2nd year = some stuff sounds familiar; 3rd year = it kicks in! Don't be too hard on yourself!' So this is what I tell myself every day."
Traci Flowers
School Counselor
Deerfield High School
"My biggest piece of advice is that when you feel the rumblings of needing to make a change, just get quiet and keep listening. Your gut will never steer you wrong, it might scare you, but it usually speaks the truth you need to hear."
Jill Diaz
Independent Educational Consultant
My College Summit
Change can be hard, but change can also be good. Sometimes we need to take that leap of faith to something new and different to help ourselves grow, and that's what I did. I wouldn't have been able to do so, though, without the love and support from family and friends. Take the moment to feel vulnerable and ask for help, for guidance. You'll be able to see things in a clearer, different light, and that will help you make sure the decision you make is the right one for you.
Megan O'Rourke
Associate Dean/Coordinator of Midwest Recruitment
Providence College
"After spending years as a high school counselor, switching to the college realm offered different benefits more suited to our family as well as responsibilities not found as often in the high school setting. I am now the visit coordinator for Southwestern … and as we all know, I like to plan a good gathering! My counseling skills still come in handy as I am supervising student ambassadors. So making the switch from high school to college, although not found as often in our profession, can be easier than expected!"
Laura Docherty
Associate Director
Southwestern University