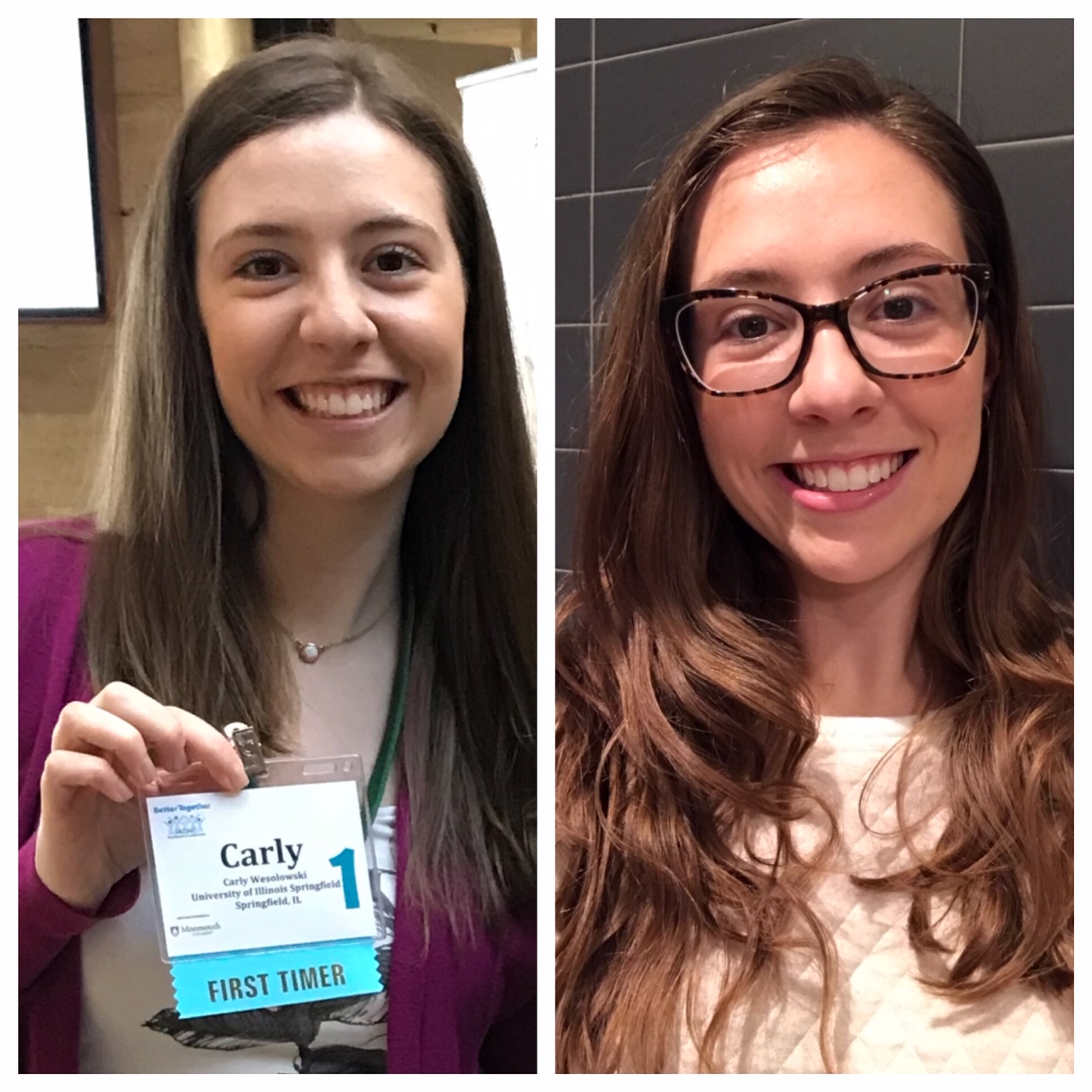 Member Spotlight: March 2019
The Membership Committee is excited to reboot the IACAC Member Spotlight. This month features Carly Leffel, Regional Admission Counselor, University of Illinois Springfield.
How long have you worked in counseling?
1 year, 2 months
How did you get into counseling?
A friend told me about the UIS Admission Counselor opening while I was a senior at UIS, and the job sounded perfect for me; I would have the opportunity to go around telling people about UIS and how much I love the school! A few months later I was hired and introduced to the world of admission counseling.
How long have you been an IACAC member?
1 year
How have you been involved in IACAC?
I am a mentee in the Mentorship program and have had the privilege of being paired with an awesome mentor. We get along splendidly and enjoy going to lunch at our meetup place, Blueberry Hill Café in Aurora. I also have been involved with the Raffle committee for which I have collected donations for the annual conference silent auction.
What do you love most about your job?
I love that every single day is different and every conversation I have is unique. I enjoy working with high school students because they are a fun group, and I am (hopefully) helping them to make a huge life decision. And working for UIS where I had such a positive undergraduate experience, makes the job easier. I can be genuine with students and families which is rewarding.
What is the most common college process concern you see among your students today?
I see a lot of students struggling to juggle all the deadlines associated with applying to multiple colleges. When a student tells me they missed a scholarship deadline, my heart sinks because I know many of them need additional financial assistance.